Create a Personal Page to share a booking link with your prospects and customers that showcase your brand and accomplishments more than a booking link.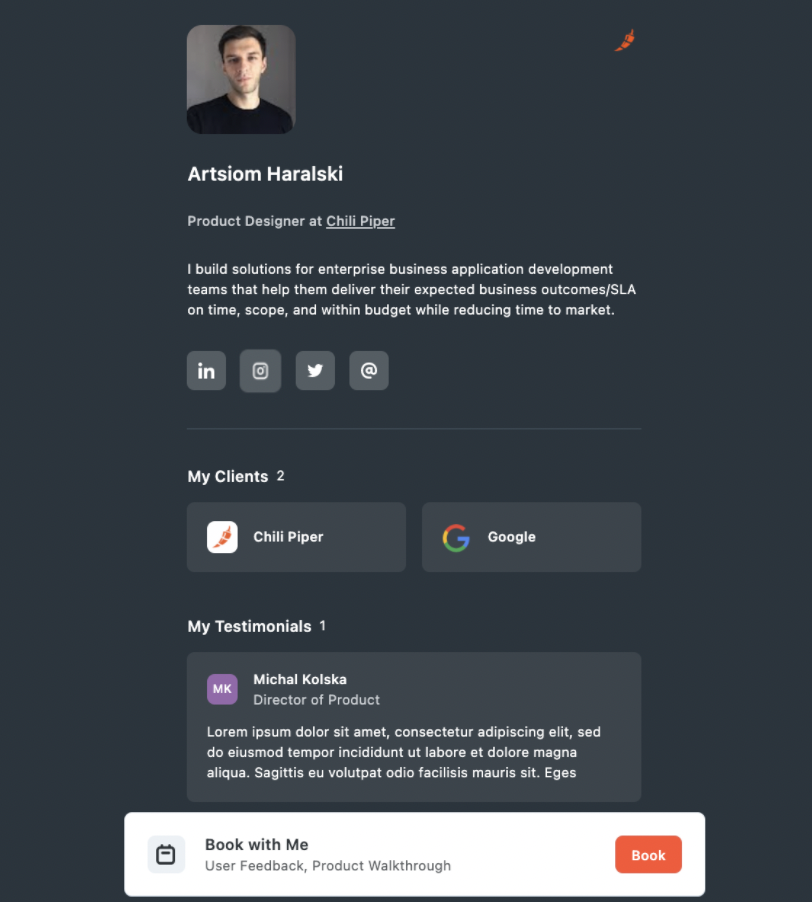 Setting up your personal page is simple:
From Your Workspace, go to to Personal Pages on the left sidebar navigation and click Edit: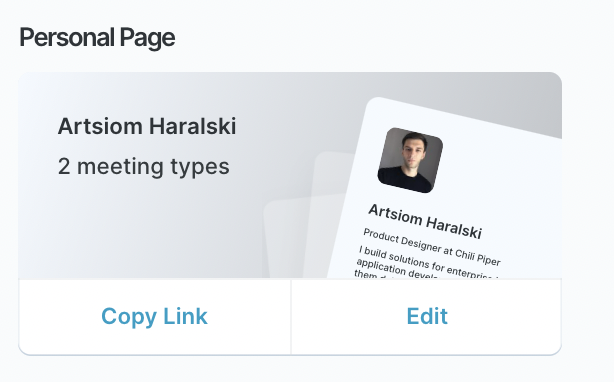 Now you're in the Personal Pages builder and can start setting up your page!
At the top you'll see your link, changes are autosaved and appear instantly on this page so you can preview it in a separate tab and refresh it as you customize your page.

You can style your page with custom hex colors, the Background Color is the background color of the page:

The Button Color is to adjust the booking button:

You can add a little bio about yourself here: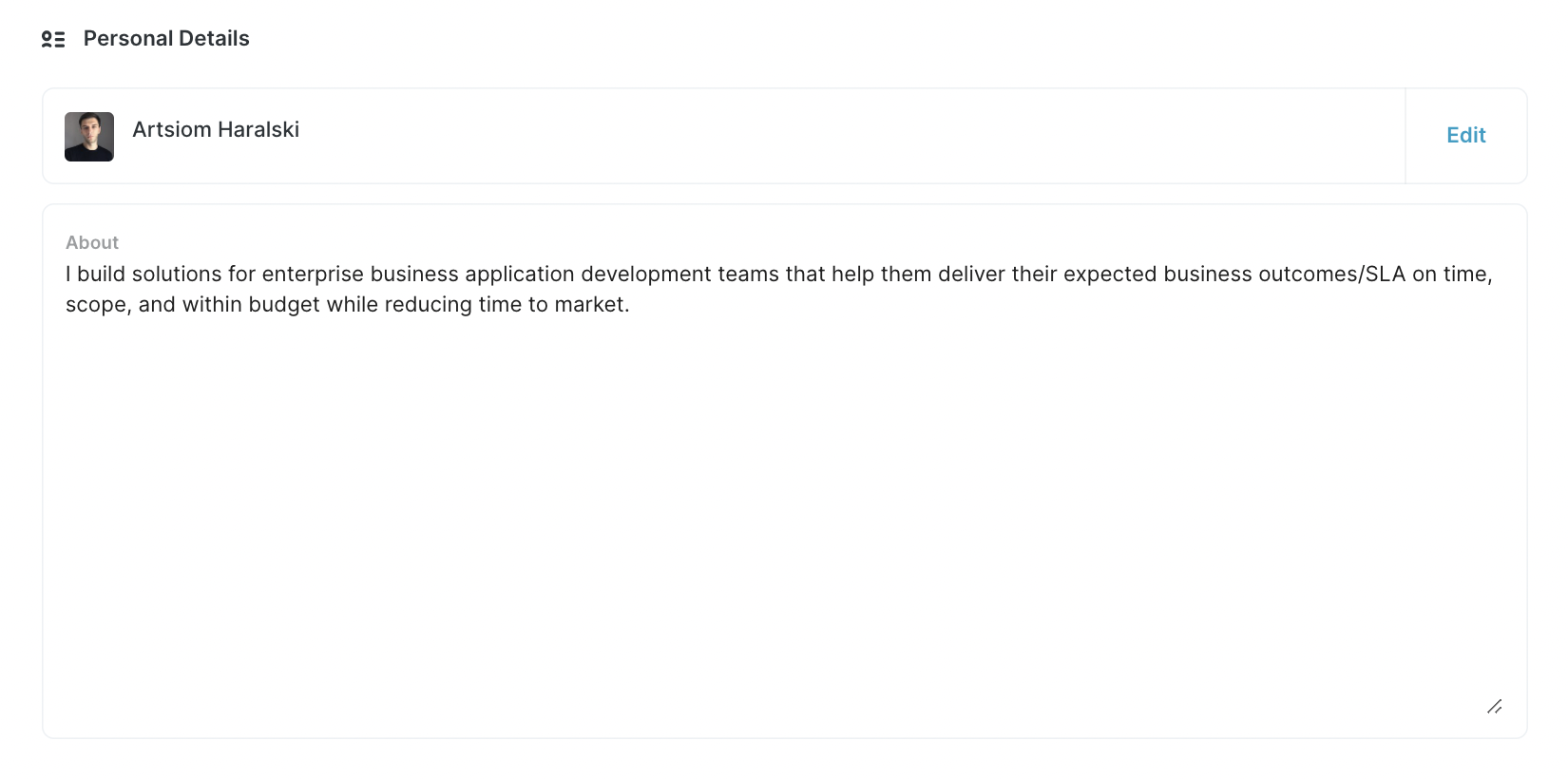 And choose which meetings types a guest can select from, you can select from both your own personal meeting types as well as meeting types created in workspaces that you are in. You can choose as many as you'd like, they'll show up like this from the booking screen: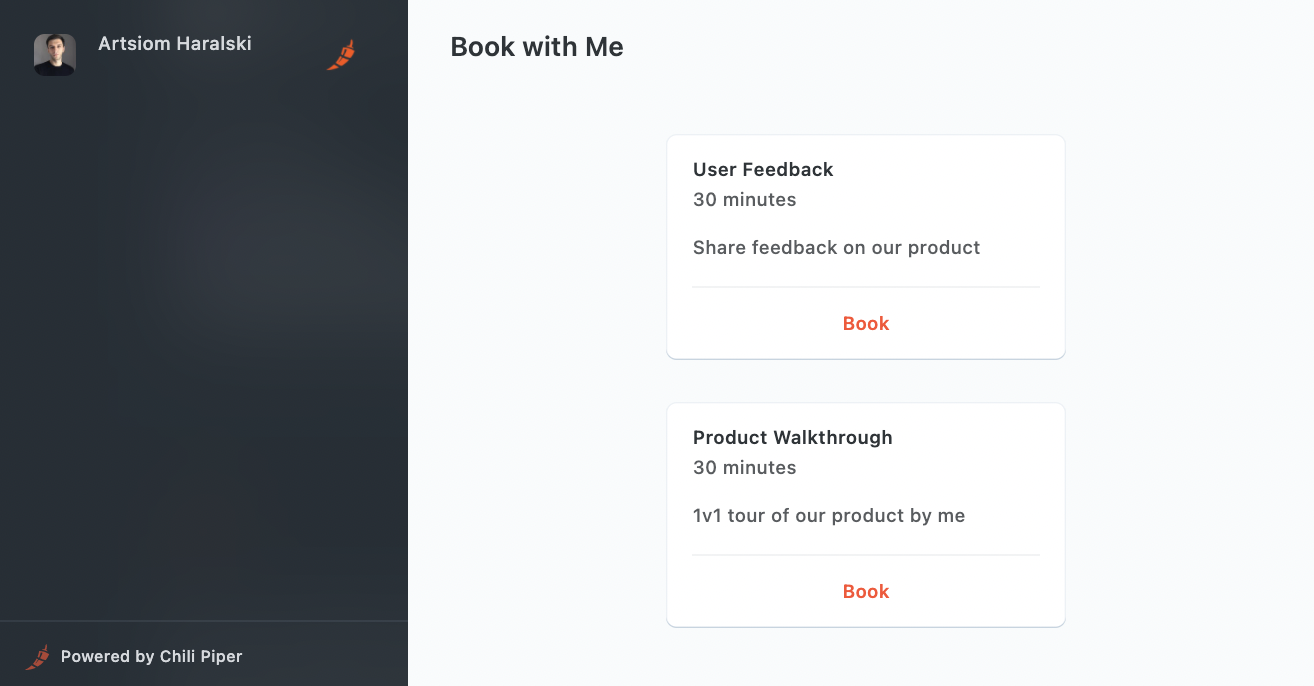 A quick pro tip: if you have multiple meeting types enabled then you can add brief descriptions (as shown above) to provide your guests with a little burb on the purpose of each meeting. You can set in the General tab of your meeting types via Add Description.
You can also add the companies you have worked with (just make sure to search with the company domain) and add professional testimonials you have received from people you have worked with.
Now you're ready to start sharing this link with others and in your email signature!