Our Reserved Times feature has a new name: Custom Schedules 🎉 and has a new 🏠 under Working Hours in your personal settings: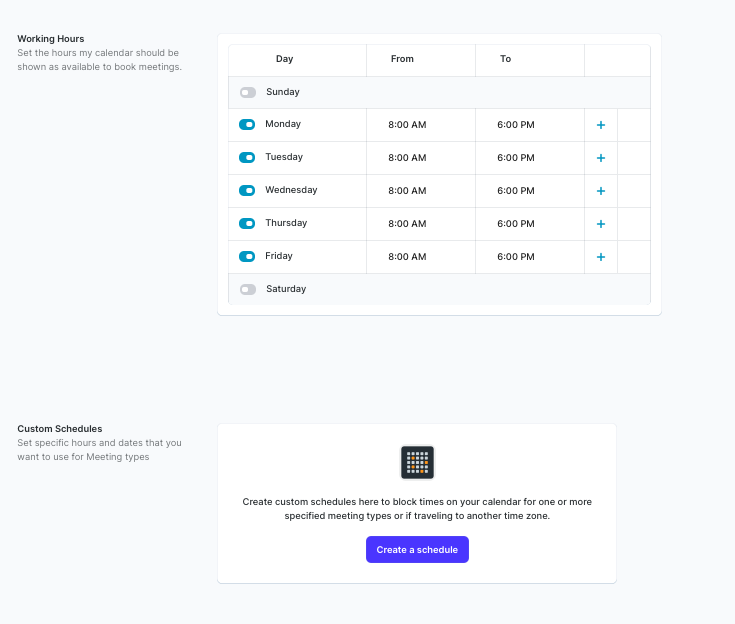 Custom Schedules can help you have more control over your schedule by:
Allowing you to block times in your calendar for specific meetings (based on meeting types)
Allowing you to limit the availability in your calendar for specific meetings
Allowing you to adjust your calendar time zone for travel dates (coming soon)
Using the Calendar View to visually block off times for your custom schedules (coming soon)
Creating a new Schedule:
Add a new schedule and name it - you can create as many schedules as you need to. It's best to name your schedule something specific such as:
Follow-up meetings - Mornings Only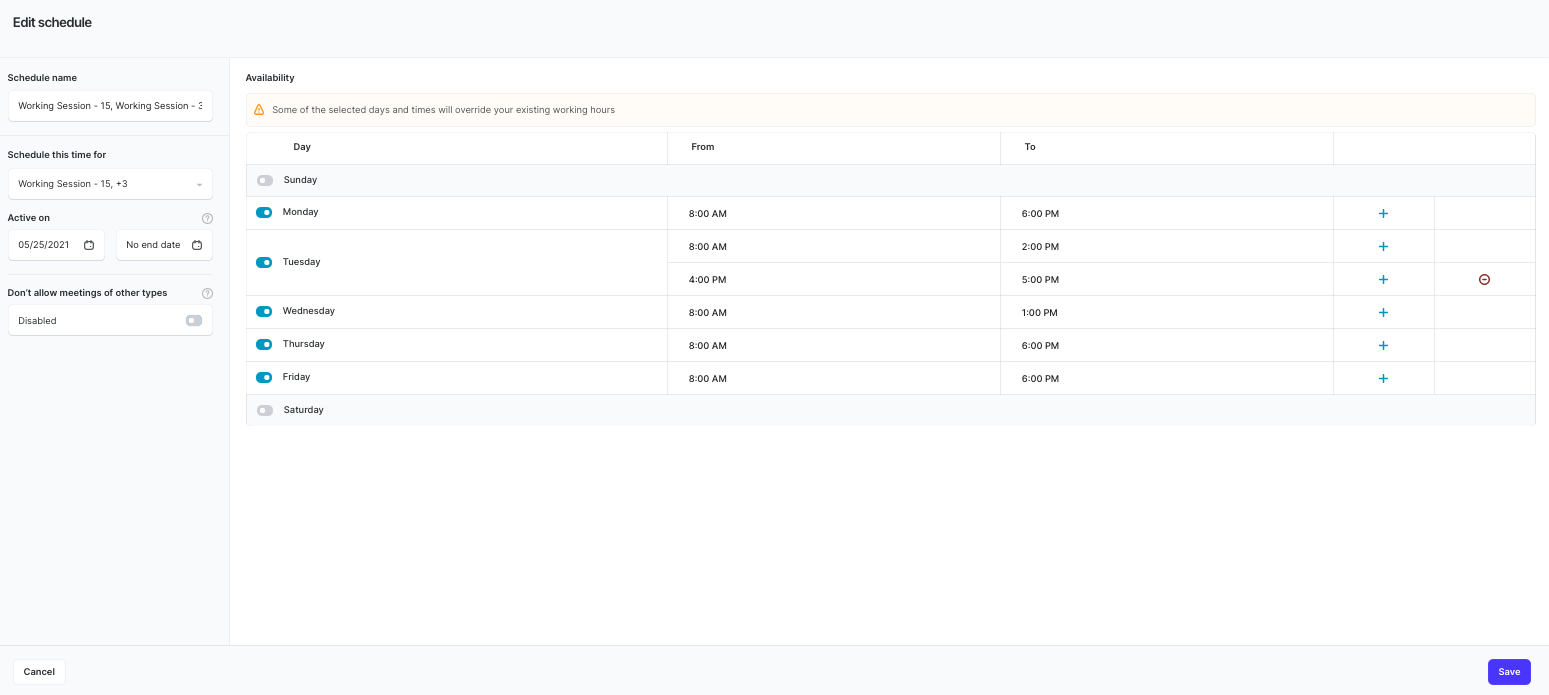 On the right hand side, choose the days and times that you want to be available for this schedule. Then via the settings on the left under Schedule this time for, choose the applicable meeting types that apply to this schedule. When someone books a meeting with you where this meeting type is used, we will only show the availability you have specified.
You will be able to select from all the meeting types you have created yourself as well as those created by your admin in the workspaces you are in: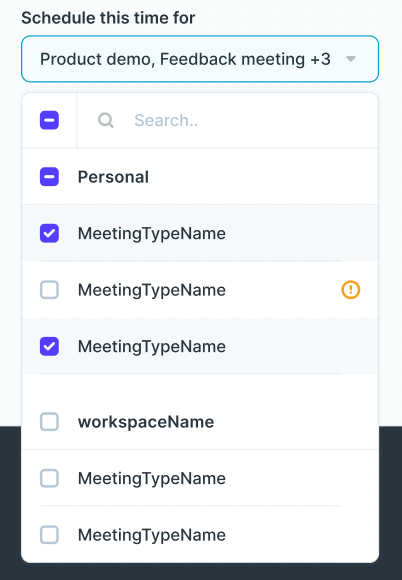 If you see a warning sign next to a template, this implies this template already has restricted availability set at the template level.
You will also want to choose if your schedule is strict or not:

If Disabled → your availability for the selected meeting types will be limited based on what you have set in your schedule. However, you will still appear as available based on your working hours for all other meeting types.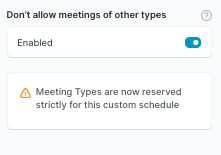 If Enabled (recommended) → your custom schedule will reflect the only times you will be seen as available for the selected meeting types. For example, if you only want to be available for my meeting type Inbound Demo on MWF 10am-2pm then this should be enabled.
If you attempt to create multiple schedules with the same Meeting Types that have conflicting availability, you will see the following warning message and will need to update availability for at least one of the schedules before saving: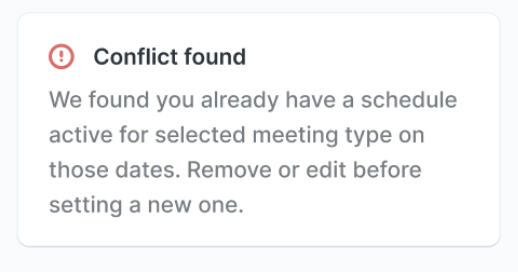 Expired Schedules
Schedules created for specific timeframes will eventually expire but can be re-enabled once the active dates are updated from Custom Schedules home: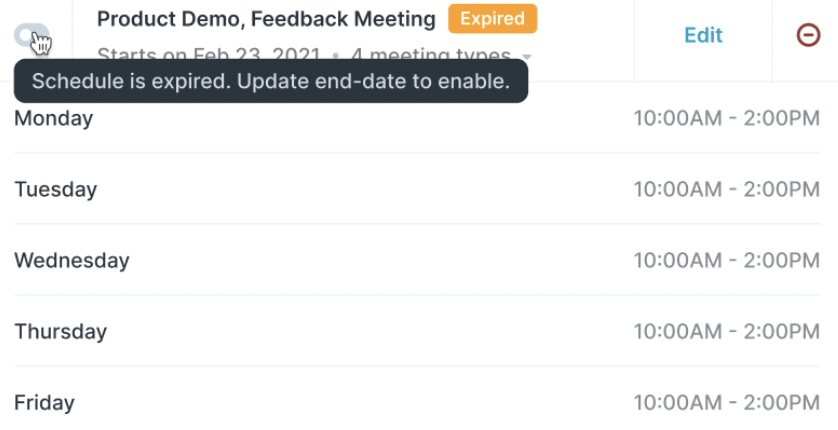 Important Notes
Custom schedules will overwrite the rep's personal working hours, but Workspace Meeting Type schedules (if enabled) will overwrite the rep's custom schedules (as well as working hours).


If you select a date range for your custom schedule, your working hours will act as normal up to the schedule start date, and after the schedule end date. If you want to ensure no meetings are booked before and after, this will require a second custom schedule that blocks out those days.


Currently, Custom schedules can be managed by the end-user only. Admins will not be able to modify these custom schedules, but as above, can override them with workspace meeting types.