When sending an eGift through Sendoso, you can add an extra step that requires prospects to book a meeting through Chili Piper!
Follow these simple steps to add your booking link to your eGift flow:
Step 1:
In Sendoso, you will want to send and select a "touch" for eGifts or Sendoso Choice.
Step 2:
While on the screen, depending on the option selected, it will show an added option to "Require recipients to schedule a meeting to redeem the gift."
Selecting this option shows an input box to enter your booking link:

The fastest way to snag your booking link is from your personal booking links page, or directly from the Chrome Extension.
Step 3:
Complete the rest of the eGift setup, eg: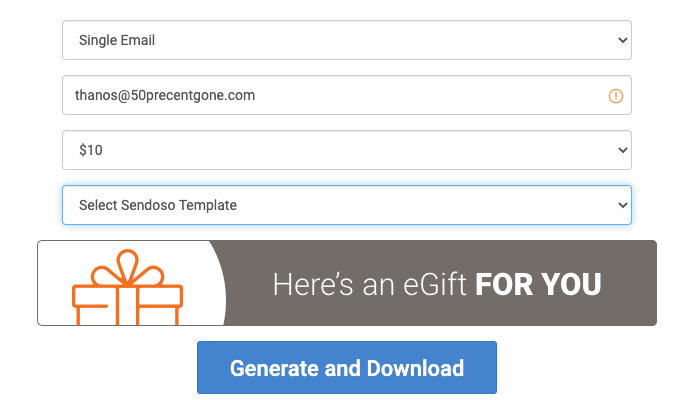 What the Prospect Sees
Once you send this generated link off to a recipient, and they click on that link they will be presented with a landing page along with the option to book a meeting: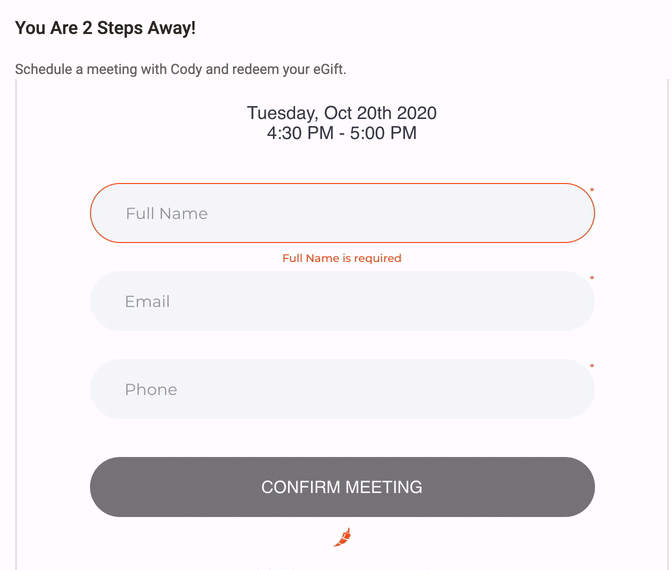 And finally, when a meeting is booked, they will be given the option to redeem the eGift immediately!