Snappy's integration with Chili Piper made Gifting much better — and more accessible! Use your Chili Piper domain and router information to send a Snappy gift to prospects seamlessly. Once your prospect claims the gift, they will automatically be routed to book a meeting with the right salesperson.
You can read more about the integration here.


---
Steps to Integrate Snappy with Chili Piper
1. From your Snappy Dashboard home screen, click on Automate Campaigns.

2. Select "Sales & Marketing" campaign from the list of campaign options.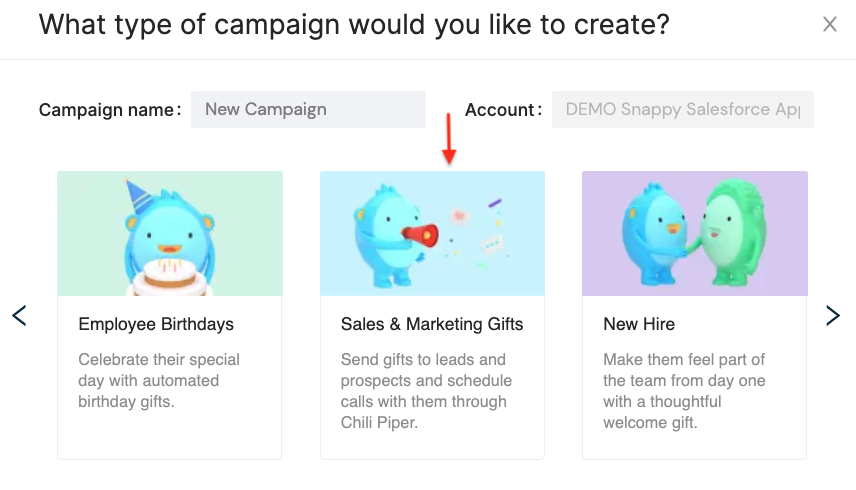 3. Enter your ChiliPiper Domain and Router when prompted in Campaign Settings.

---
Finding your Chili Piper Domain and Router Name
You can easily find your domain and router name within Chili Piper by following these steps:
1. Within your Concierge/Handoff workspace, browse to your Inbound Router, that you want to find the domain and router name
2. Expand the "Embed for your form" section under the router settings, and here you will find your domain (1) and router name (2):



When you launch the campaign, the user experience will look like below:


Try sending a few test gifts to make sure meetings are routed correctly!