This article pertains to Microsoft Office 365 Azure customers who have the "Integrated Apps" setting in Microsoft Azure Portal turned off and need to connect users to Chili Piper.
Note: To complete the initial installation, you must be an Admin in the Microsoft Azure Portal.
---
Initial Admin Connection
If you have already connected your CRM and Office 365, proceed to Step 3.
Step 1: Connect Salesforce or HubSpot CRM
Log into Chili Piper using Salesforce or HubSpot CRM credentials using this link.
Step 2: Connect with Office 365
After connecting your CRM, use your Admin credentials to connect to Office 365.
Step 3: Authorize Chili Piper as a Registered App via Admin Consent
Once Salesforce and Office 365 is successfully connected, you will need to grant access to allow your users to connect. Authenticate Chili Piper using the "Add to my Organization" button below:

Then login with your Microsoft Account (Admin credentials).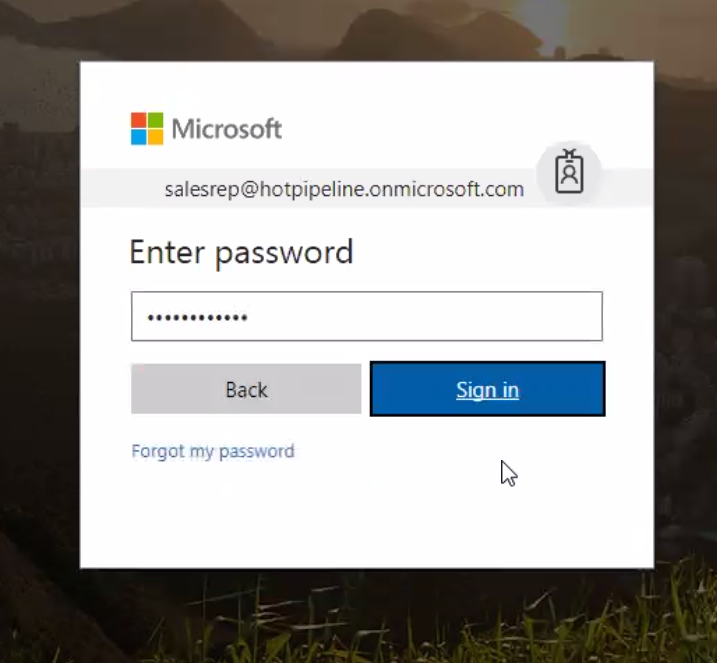 You will be prompted to grant specified application permissions, twice. See application permission scope here. Click "Accept" on both to authorize Chili Piper as a Registered Application.
If you check the Azure Portal, you should see Chili Piper listed as a Registered Application.
If you went thru these steps and were unable to connect successfully, please email support@chilipiper.com
---