Step 1
Make sure you have the Chili Piper browser extension installed. If you do, you will see a button that allows you to book meetings directly on your prospect page in Salesloft.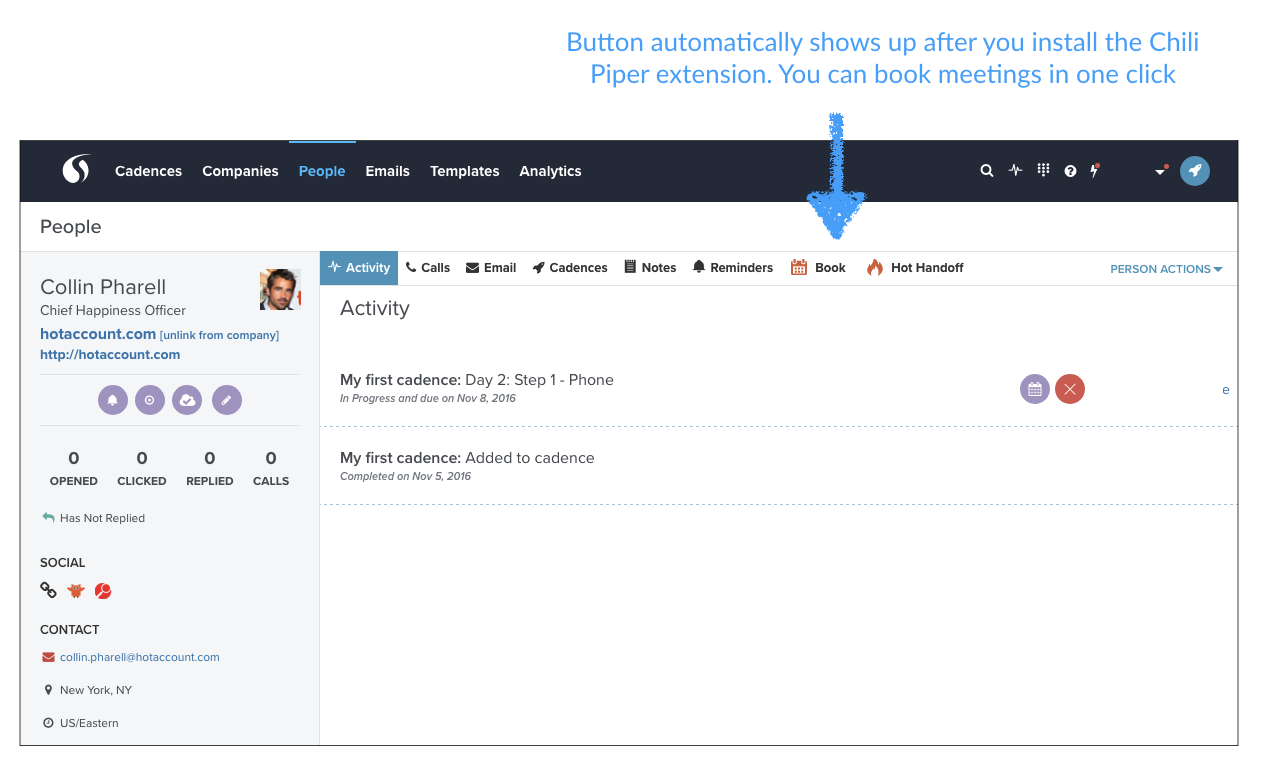 Step 2
When you click on the "Book" button, a popup will show you the availability to book a meeting in one click: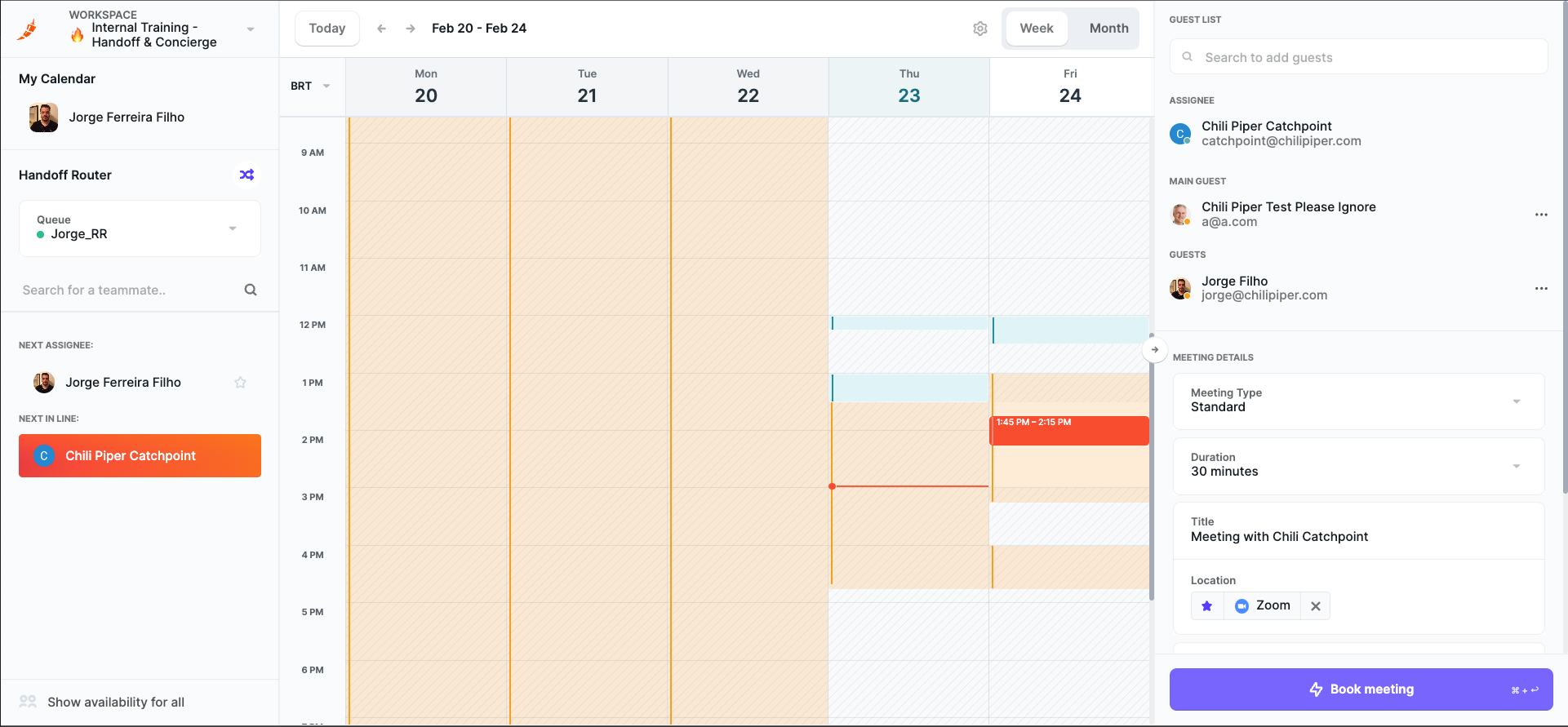 You can book on your own calendar as a round-robin for your account executives. The territory owner and the account owner. Or a combination of all of the above. Your admin can configure Chili Piper with complex rules so that you don't have to search for the correct calendar at the time of the booking.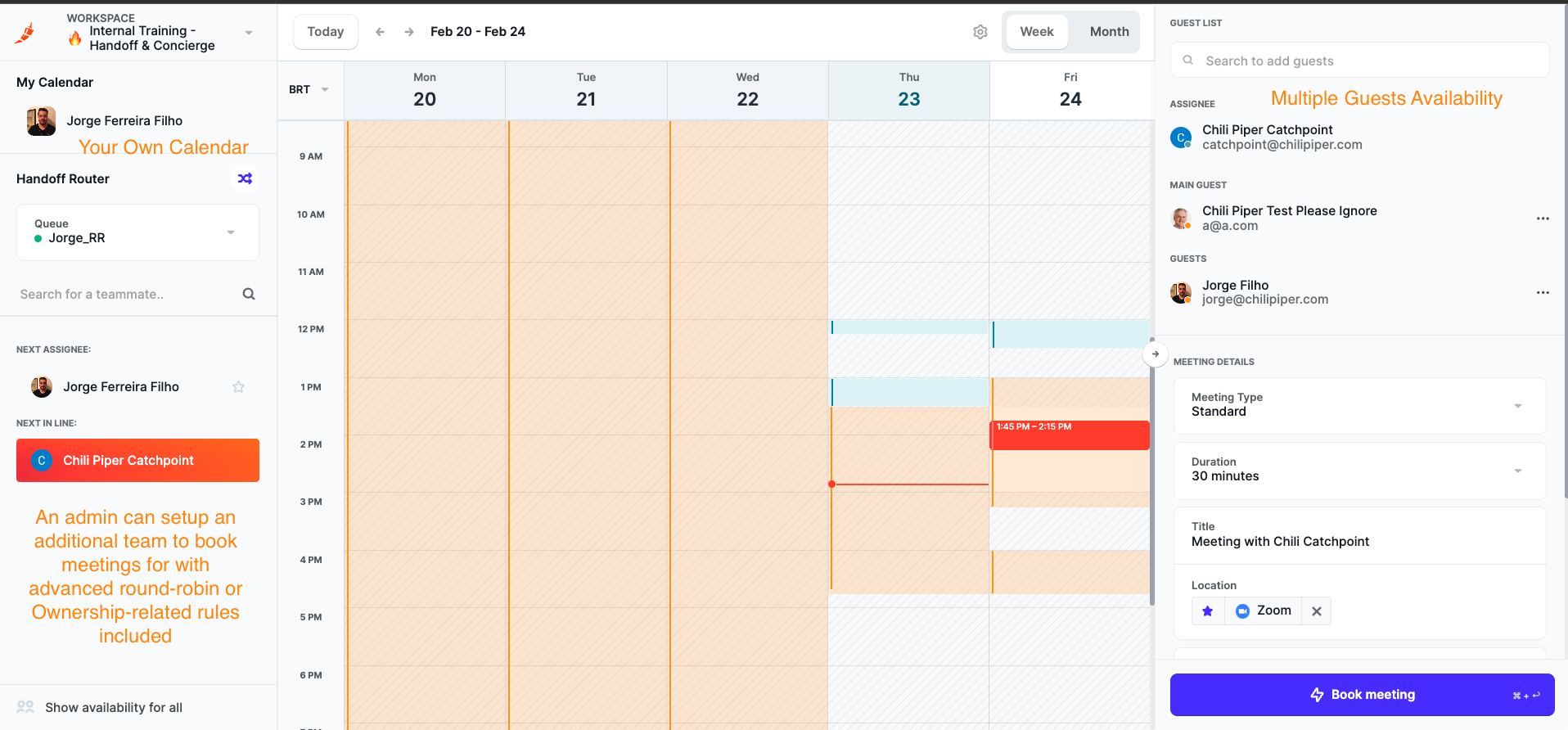 Step 3
Ensure the Meeting Types on the workspace or yourself are set up correctly. Once the templates are configured, you can book meetings with one click. The meeting is saved and sent from the correct calendar. Optionally you can automatically create an event in Salesforce (with ALL the information captured automatically in the right place).