In Salesforce, next to the email address of your prospect (lead or contact, you will see a little orange icon: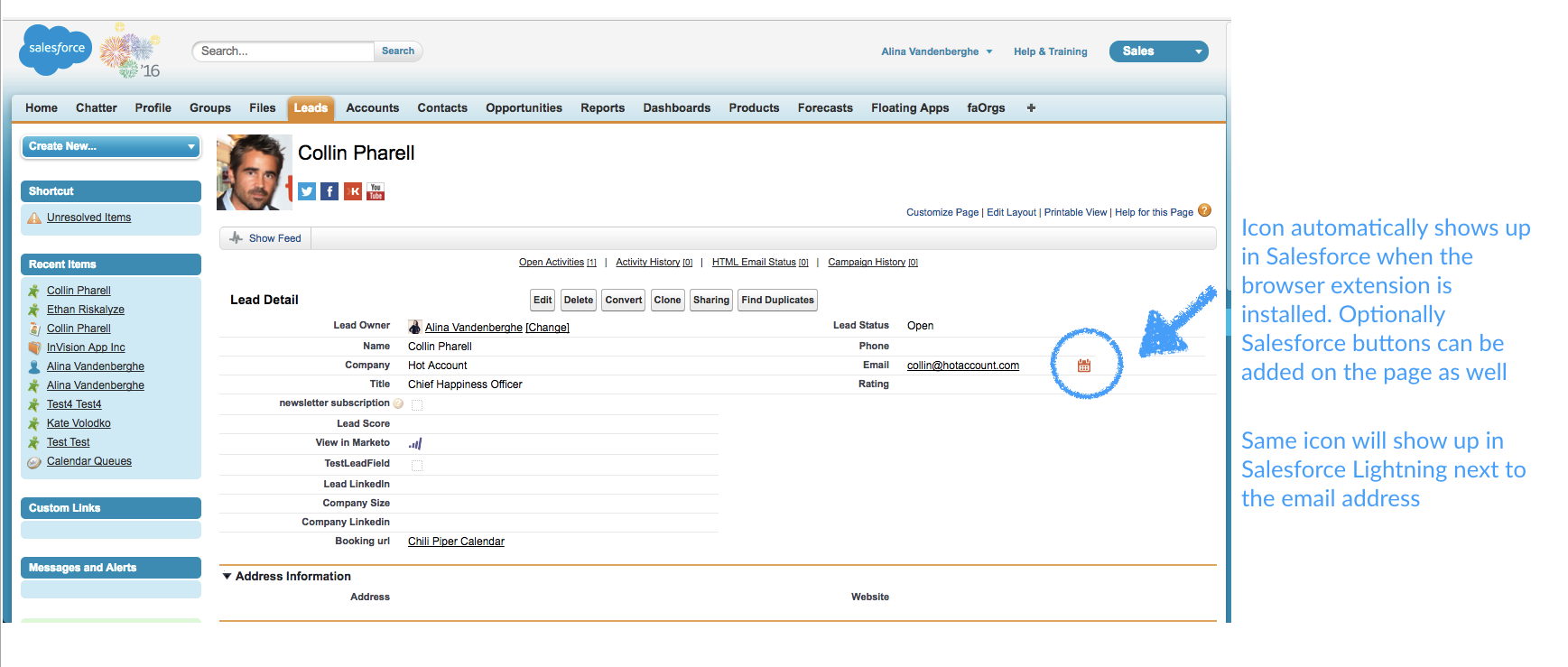 Depending on your admin configuration, you will either see your own calendar or your team's calendar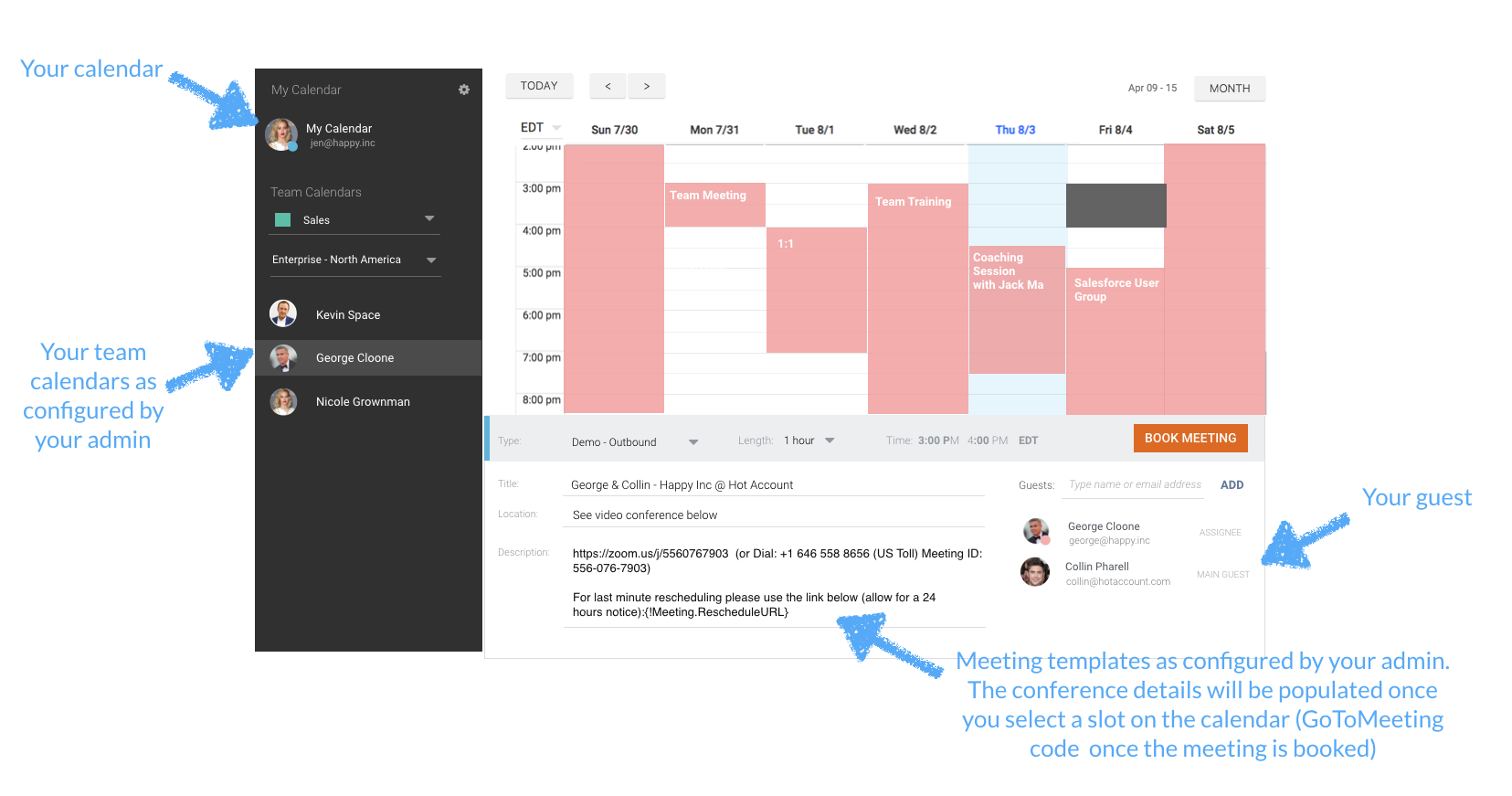 Once you click to book a meeting the event is created in the correct calendars natively (prospect, colleague, yourself).
Optionally you can also create the event in Salesforce automatically. It records additional information such as no-shows, reschedules, re-assignments, who booked the meeting and the place where the meeting was booked from.