If you are booking a meeting with Instant Booker and the Lead doesn't already exist in your CRM instance (Salesforce or HubSpot), we will ask you if you want to create the record.
Steps:
1. Open Instant Booker;
2. If the Lead/Contact doesn't exist in your CRM, a small icon with red "X" will be displayed right on the left of the prospect's email address (the black banner appears when you mouse over the icon):
3. Clicking on the CRM icon, a form will be displayed to create the Lead/Contact in your CRM: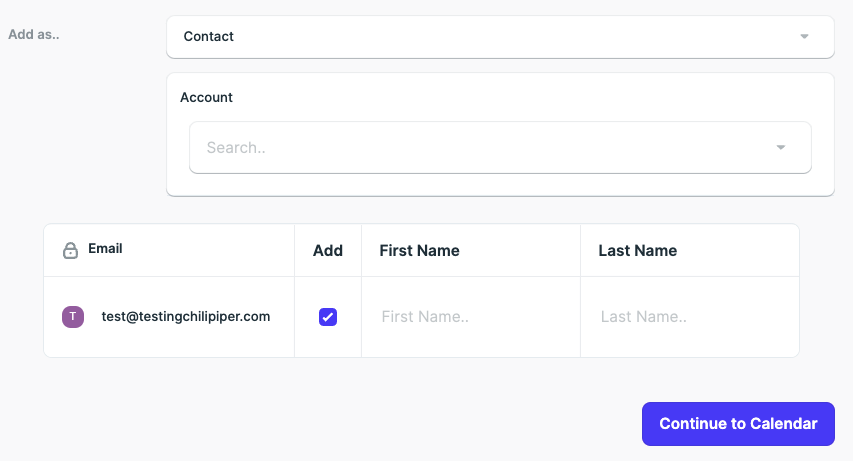 4. As soon as you fulfill the information, you can just click on "Continue to Calendar", the prospect will be added to your CRM.