This is a quick guide to get you started in 6 steps 😎
---
1. Connect the app for your Team
Navigate to your Planhat portal created by your CSM to get started. Log in with your CRM first and then confirm your email domain: Office 365 or Gmail
Note: Once you do this, you will become the account sync User, and we will use your Salesforce permissions to read/write/edit necessary fields based on your profile's permissions. It is recommended the sync User has a Salesforce Admin profile- more information on recommended permissions here.
If you can't connect your Salesforce account, you either don't have API access, or your IPs are restricted in Salesforce. Please reach out, and we'll help.
2. Make sure your Calendar is connected
Navigate to My Settings and then My Integrations . Make sure your Calendar is connected under your name: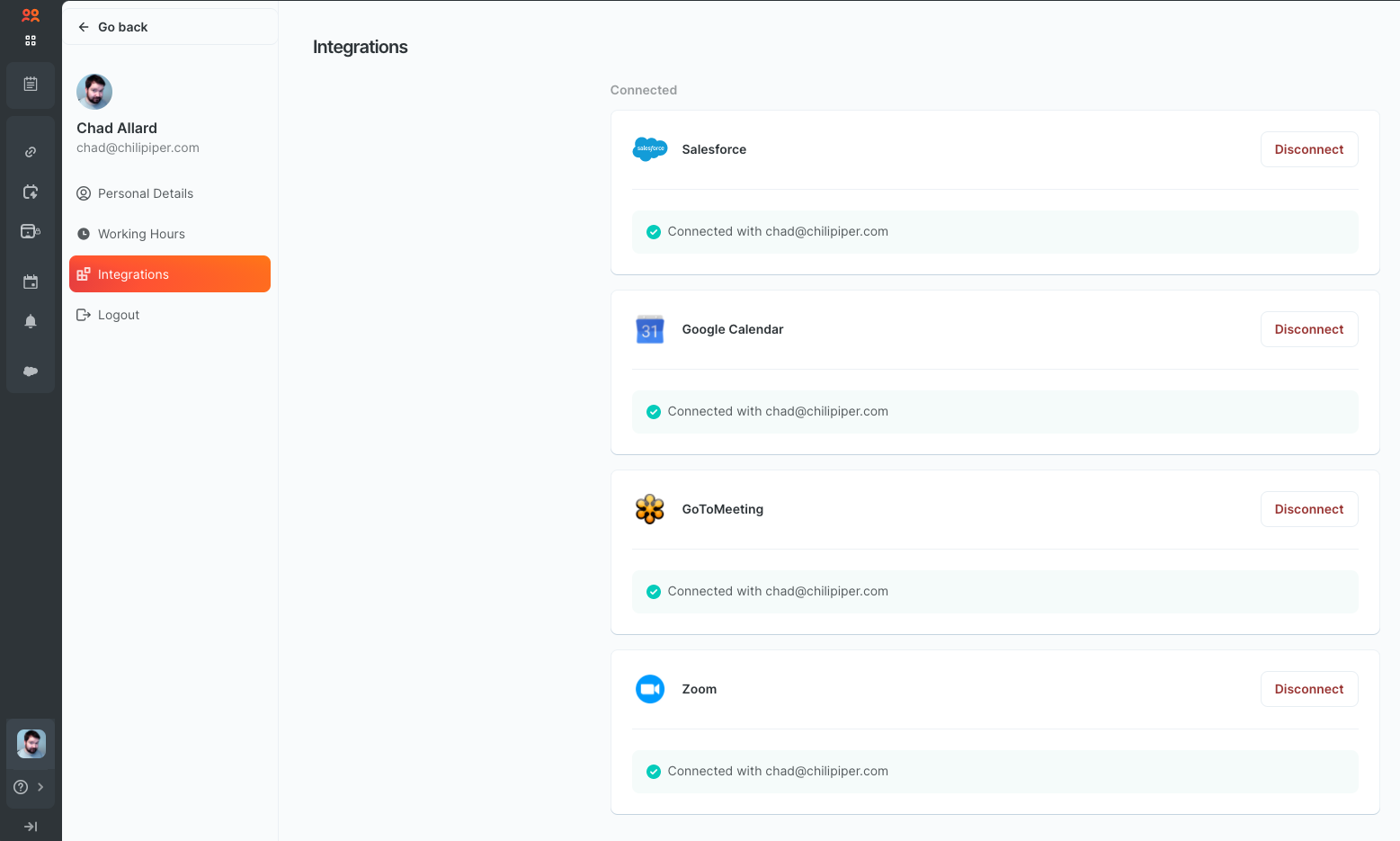 3. Install the browser extension
We will automatically ask you to download it upon signing in, but you can also download it directly from the Chrome Store. Find more info on the Chrome Extension here.
4. Check your calendar link
Create and copy your Calendar's booking link on the "Booking Links" page.
Check that your Calendar is properly connected via "Preview" and book a meeting on it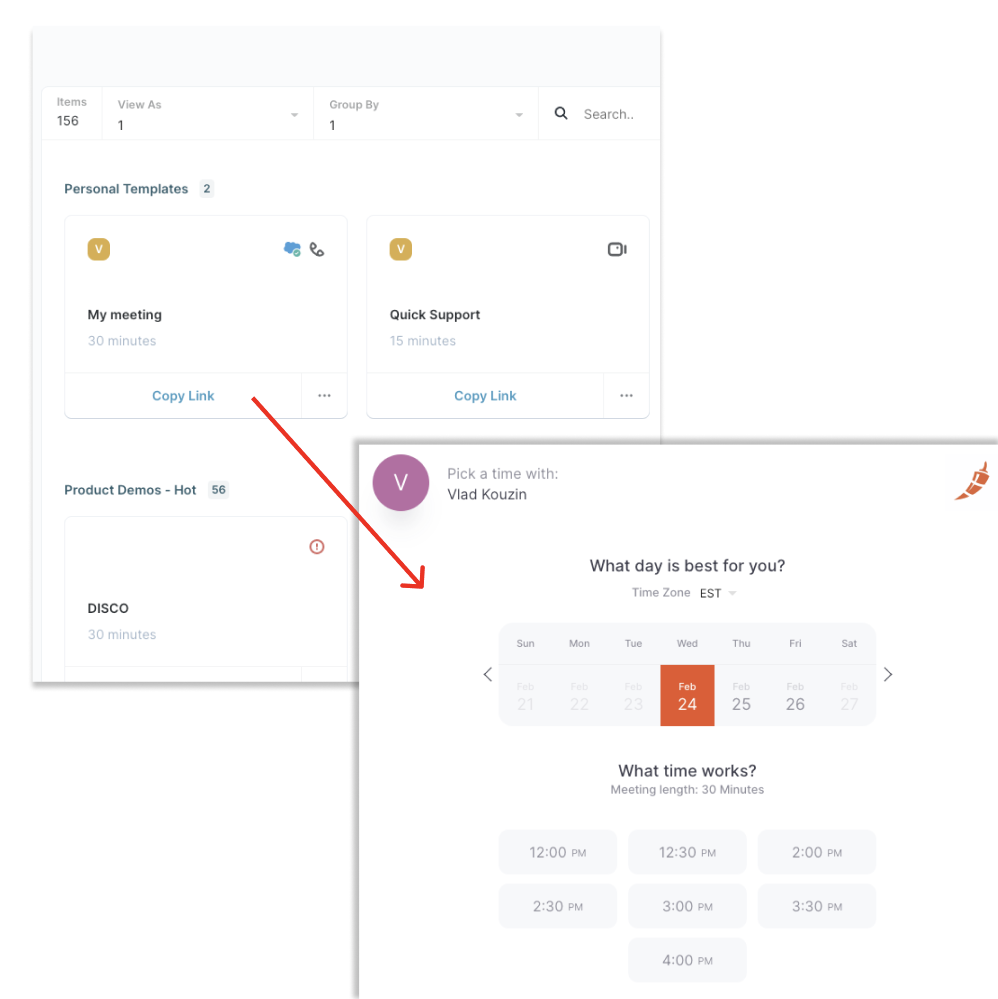 5. Create your first queue
Follow these instructions to create your first queue
6. Book a meeting via email
Start using Chili Piper to book meetings from your email:
If you are using Gmail, see instructions on how you can suggest times in your email here (browser extension required)
If you are using Outlook, follow these instructions to install the Outlook Add-in and then follow these steps on how to use the Add-in
7. Learn how to manage your Team
Learn how to manage your Team now that you have admin superpowers 😊
That's it. Here is an advanced onboarding checklist with additional guides linked to help you get started
"With great power comes great responsibility"