An active user is anyone who has booked a meeting, received a meeting or logged into the app within the last 30 days.
An admin can enable these users prior, but users who log in to the app are automatically marked as active if you have an additional license for them.
User Management
In order to activate and deactivate users, you can do so under User Management from the Admin Center.

From this user management screen, you can turn on and off users in specific products under "License Management" where you can also see the total number of licenses you have as well as the number of activated users you have.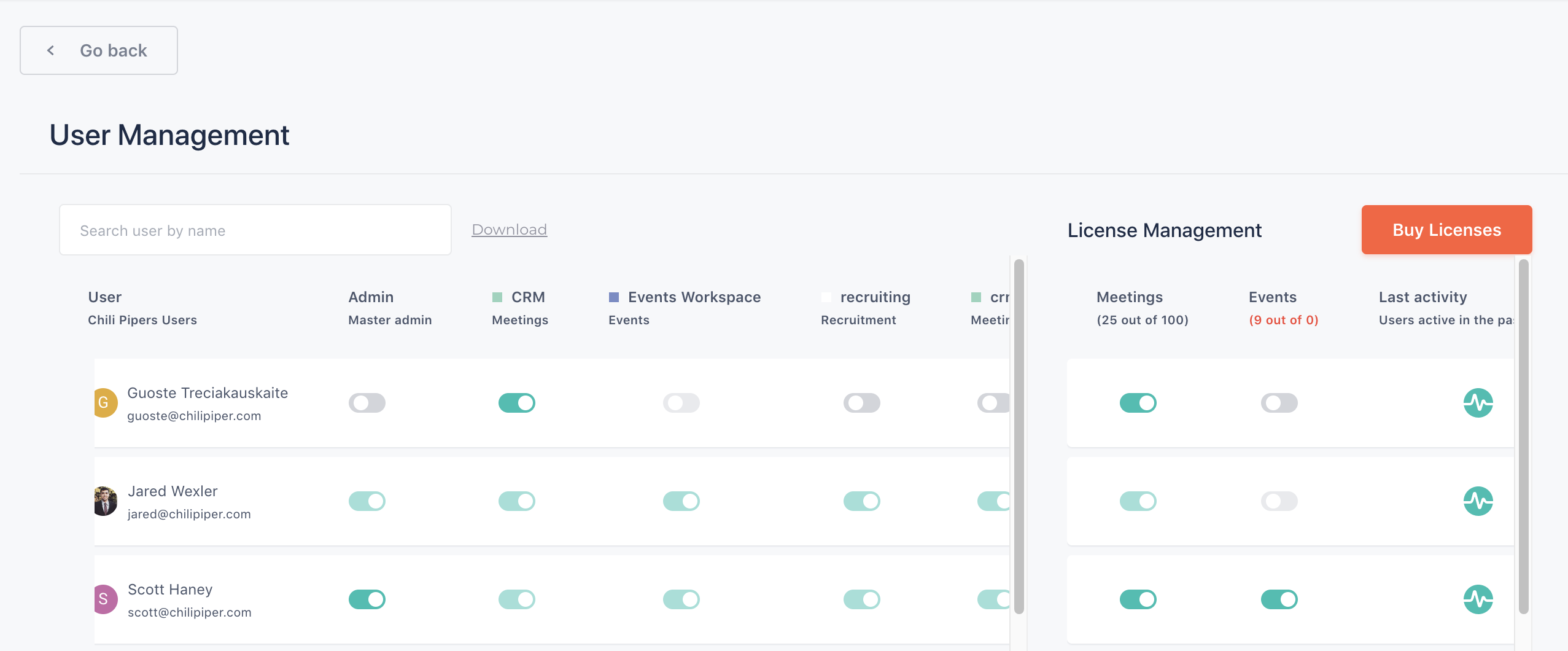 If you deactivate a user that is active within queues either as a default booker or assignee, a popup message will show notifying you and will also show which queues they're currently active in.