Have somebody spamming your calendar?
Need to be able to limit the amount of meetings a certain prospect or account can book for a particular meeting type?
Luckily Chili Piper has a Setting for this.
Where?
Workspace-Level: Meeting Types - Templates (Open Workspace, click Meeting Types - Templates)
My Meeting templates for Personal Templates
Click into a Template > Advanced Settings > Limit the number of times a prospect can book.... (very bottom).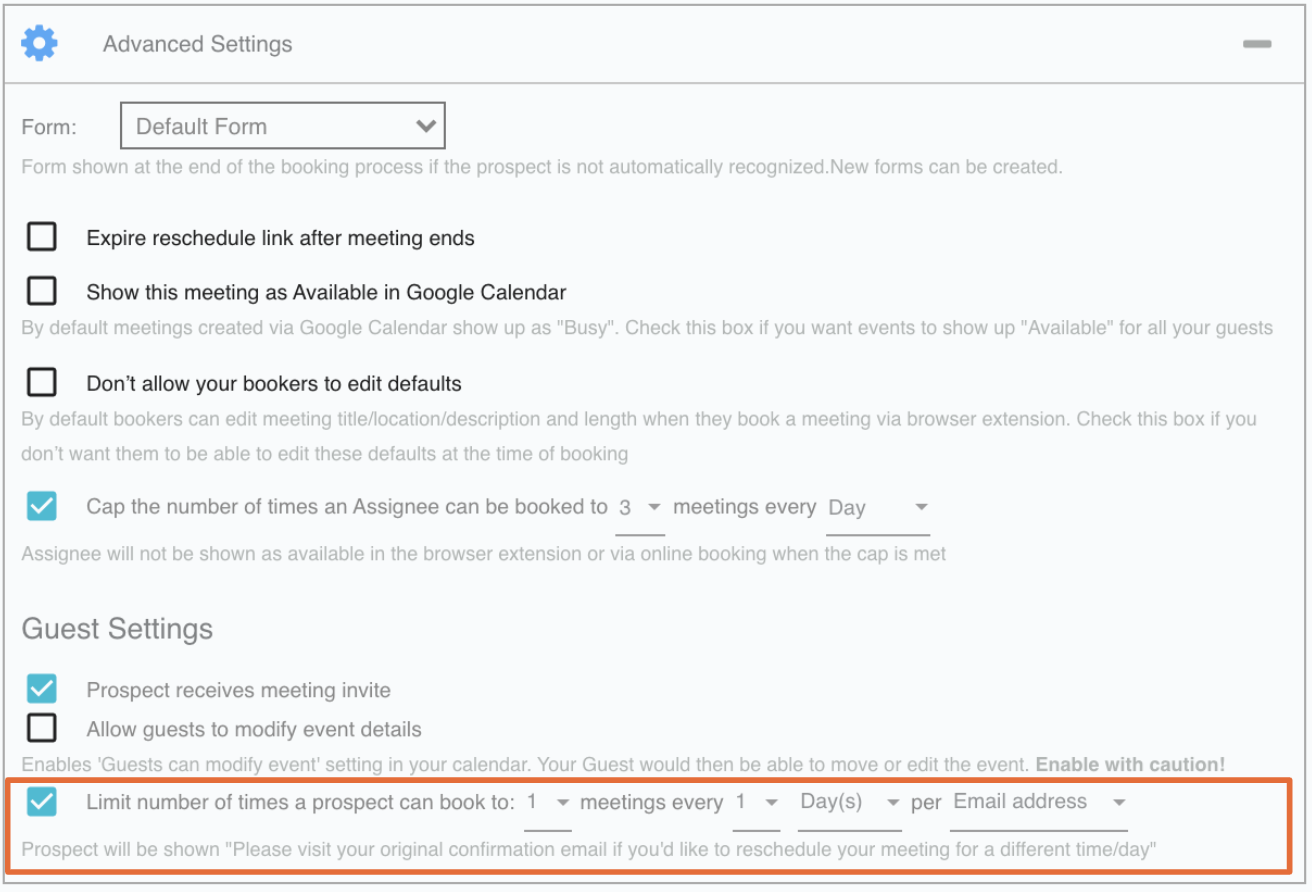 What can you limit based off of?
Number of times they can book
Set the time frame of the limit
Based on "Email Address" or "Email Domain"
What does the prospect/customer see when they've hit the limit?:

Note: This limit does not prevent a prospect from rescheduling the meeting within the limit set. For example, if you limit the prospect to 1 meeting per day, they can reschedule that 1 meeting for the same date at a different time. Only new bookings will be limited.