When your main Chili Piper admin leaves your company, there are a few items you want to make sure you check for.
As always, you can reach out to our support team if you'd like us to help with any migration.
Action Items
Update the CRM Sync User and other integrations
With Admin permissions, you'll want to go to your Admin Center Integrations. From this screen, you can reconnect the global connection to your Salesforce instance. We recommend you do this with a user who is an admin in Salesforce.
If you don't see the Admin center, that means you don't have Admin permissions in Chili Piper. Reach out to us or have your current admin update that for you.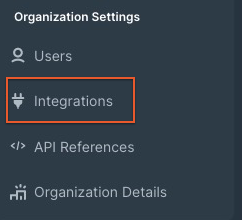 Once on the Integration screen, you'll want to press the three dots dropdown to reconnect your CRM user. This user must have the required admin permissions.

Update the Default Booker in all of your queues
If you are utilizing Handoff / Concierge workspaces, you'll also want to update the default booker of all the queues. Under "Meeting Queues" in the workspace menu you can find your list of all queues.
From here, you'll want to press "edit" and to look under "Online Booking URL" Update the default booker to an active user with both a CRM / Calendar connected.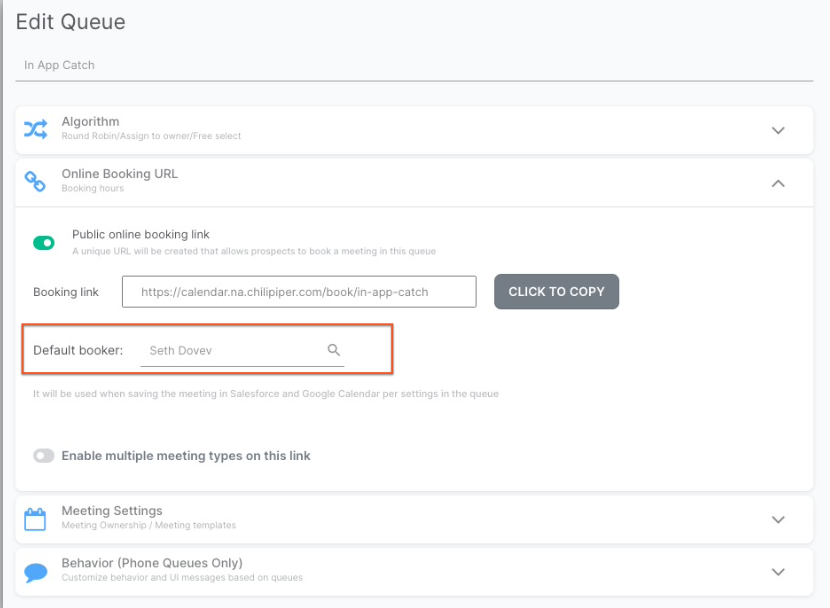 Update your Created By user in your Inbound Router
If you are utilizing Concierge, you need to update the "Created by" user for each Inbound Router.
From the Handoff/Concierge workspace menu, you'll want to go to "Inbound Router" and to look under the Salesforce or Hubspot options
Here you'll want to update the "Created By" user to an active user. You may need to temporarily enable the real time update toggle to see this option.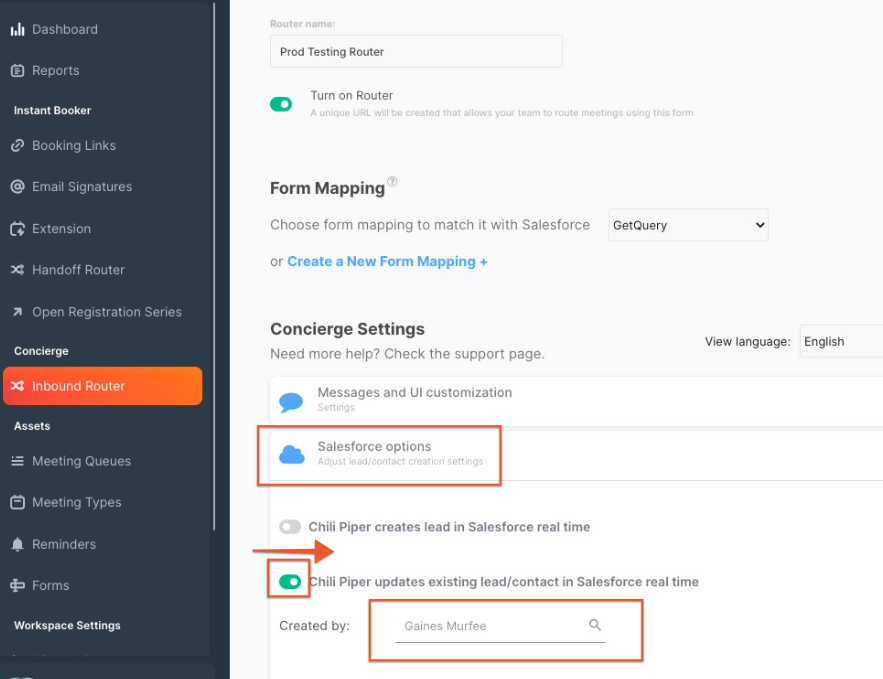 Check Salesforce or Zapier Automation Rules (if used)
*We would also recommend having your new admin schedule some time with a Customer Success Manager for a quick training to make sure they're up to speed and ready to own your Chili Piper instance. You can do this yourself in the footer of the app by clicking "Schedule Call". We're happy to show you around and catch your new admin up to speed.