With Chili Piper's Multiple Meeting Types, you're able to give your prospects and customers options on what type of meetings they can schedule when booking a meeting with you.
To configure your Multiple Meeting Types, while in your My Workspace section of your Chili Piper app, head over to your Meeting Types.
---
Turn On/Off Multiple Meeting Types
At the bottom of the page, you'll see a toggle option to "Allow multiple meeting types on booking link" - Turning this on will enable the Multiple Meeting Type functionality.

---
Add a Welcome Message
Give your prospect or customer a friendly message when they arrive to your page.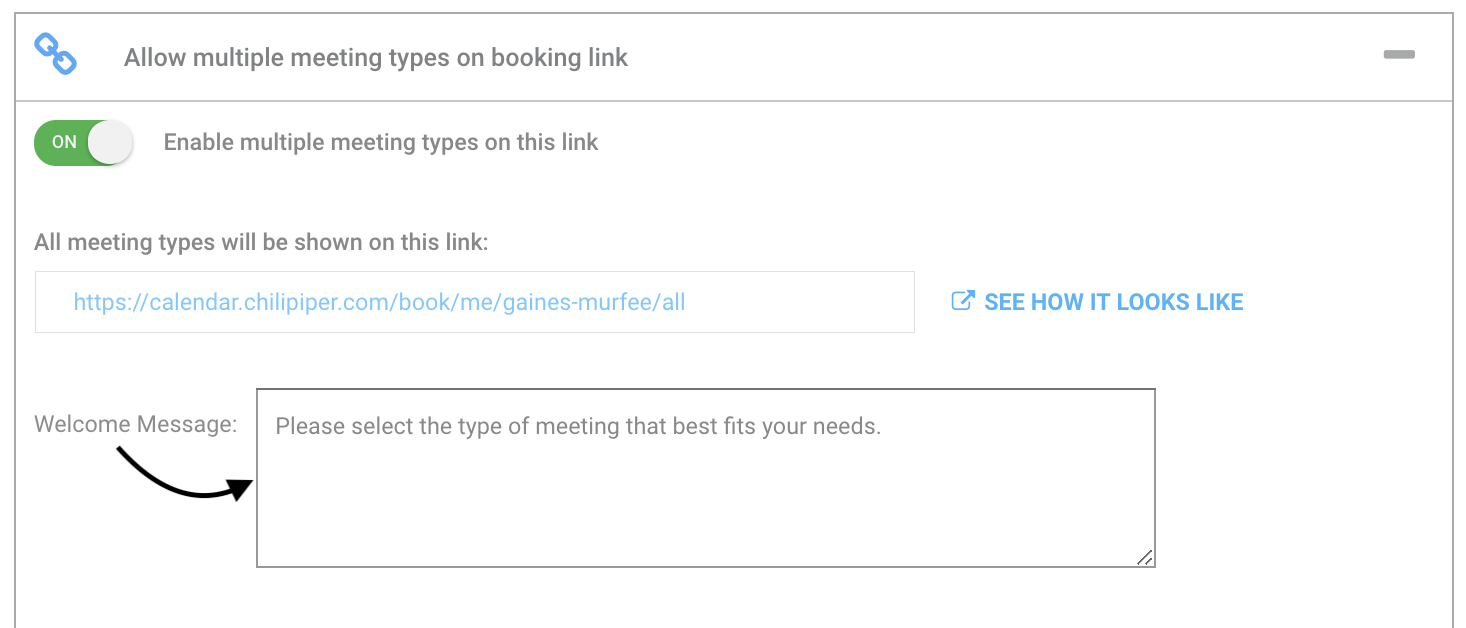 ---
Enable Your Meeting Types
Turn On which Meeting Types you want displayed as options. You can also re-arrange the order.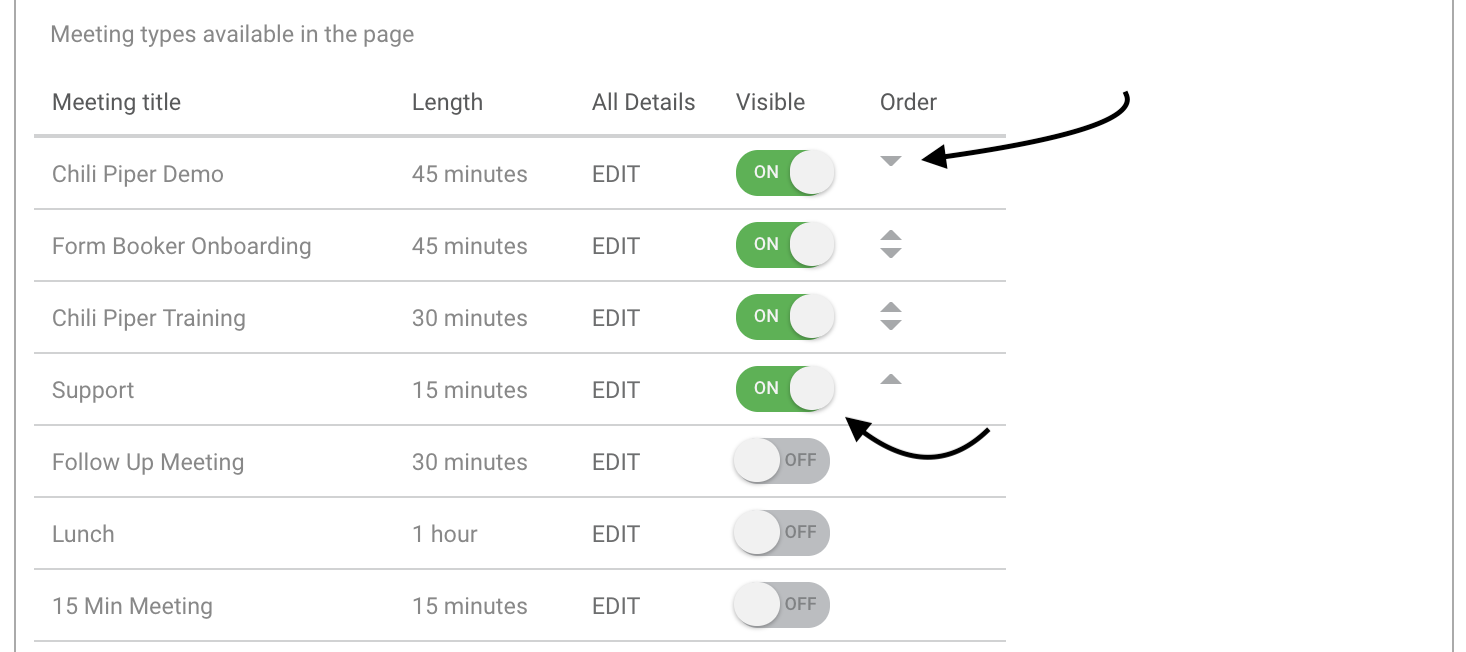 ---
Adding Descriptions to Each Meeting Type
When Multiple Meeting Types is enabled, each Meeting Type you make Visible will have a description. This is available for all Meeting Types you have enabled and will appear when the prospect is initially views your booking link.
Like this: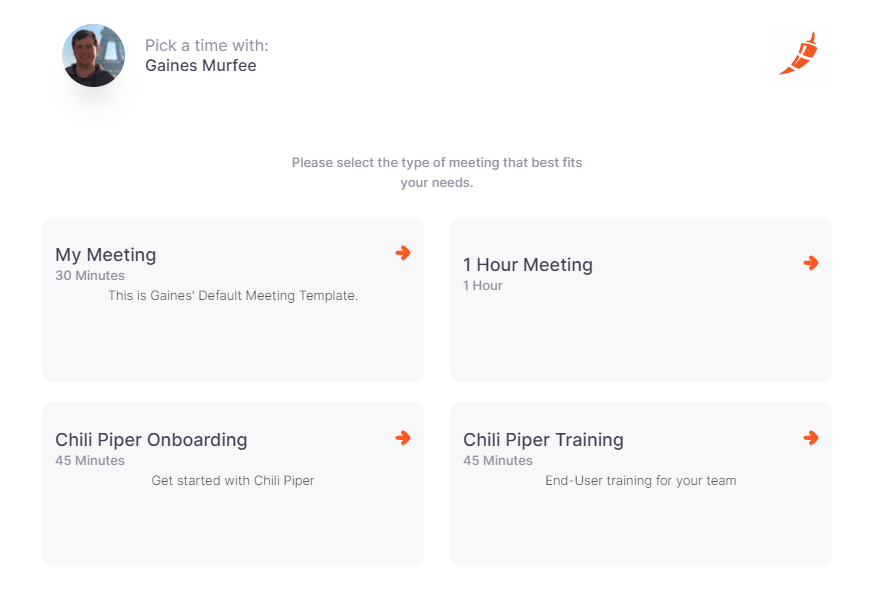 Customization can be done under the "Description" area in each individual Meeting Type.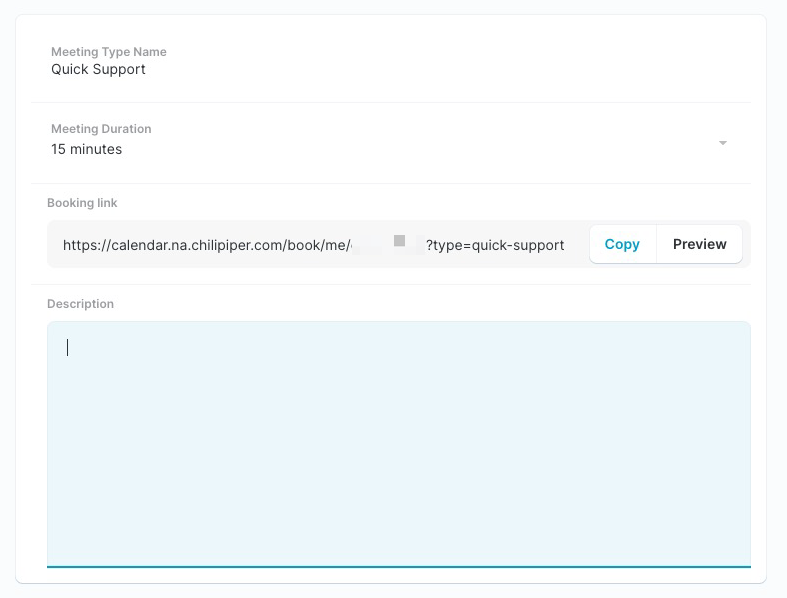 Go ahead and test it out! 🖐