Your admin can set up rules that allow you to book a meeting with the account/lead/contact/opportunity owner directly based on specific rules.
If those rules are set up, when you book a meeting with a prospect, the owner will be marked with a green dot.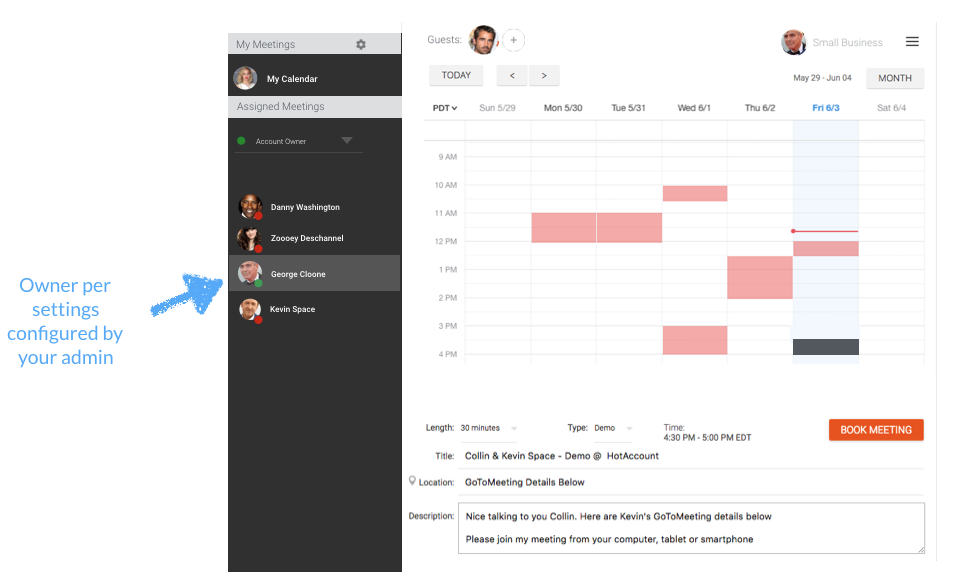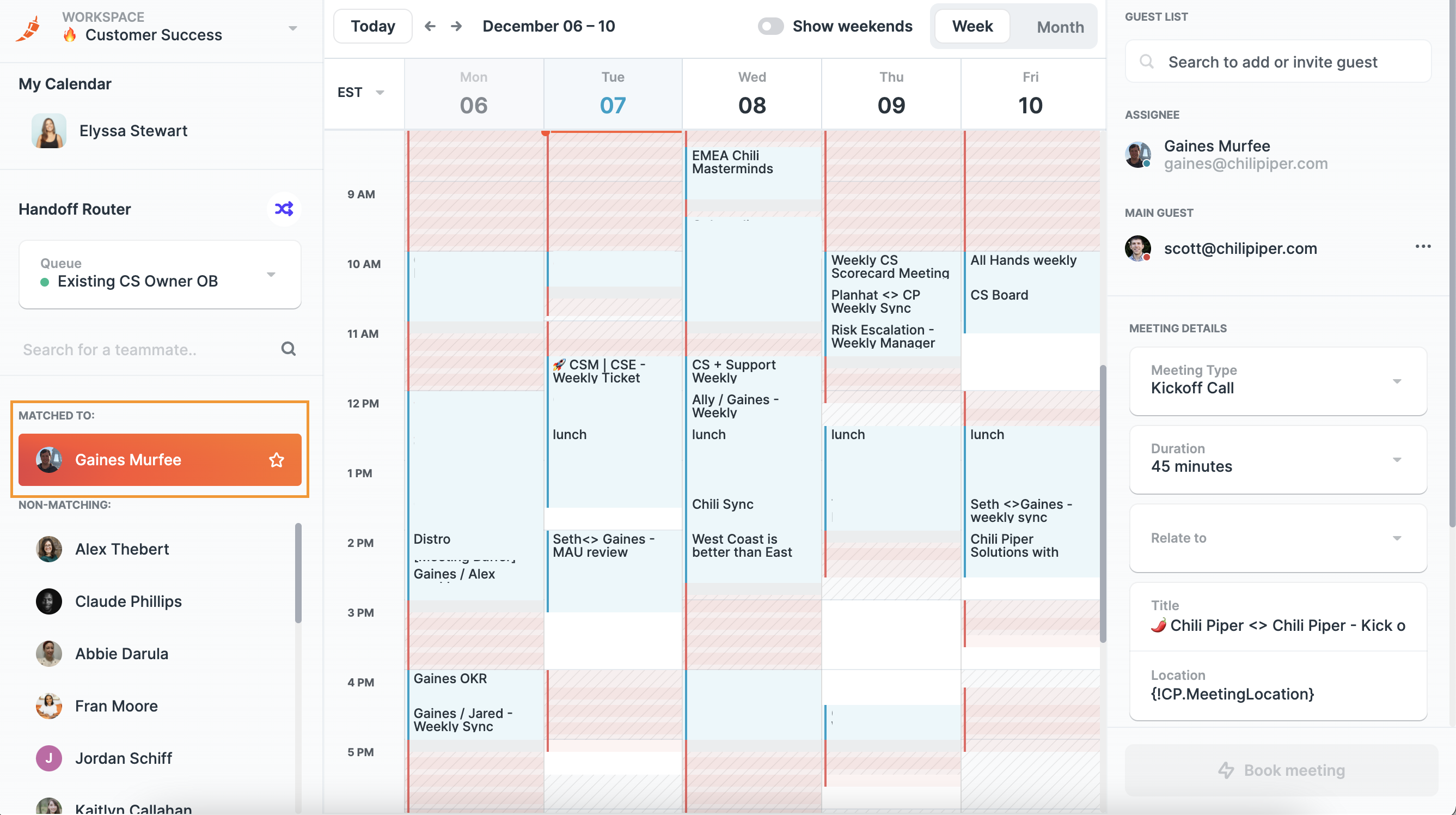 If you think the owner is not correctly marked on this type of calendar, you can change the owner from the left navigation directly.