1. Use the "fire" icon
Follow the "fire" icon on leads or contact pages in Salesforce (or Salesloft, Outreach, FrontSpin, Inside Sales)

2. Select a teammate
When you click on it, you will see the assignee that should get the transfer based on who is next in turn. Note their availability shows as either a green (available) or red (unavailable) dot.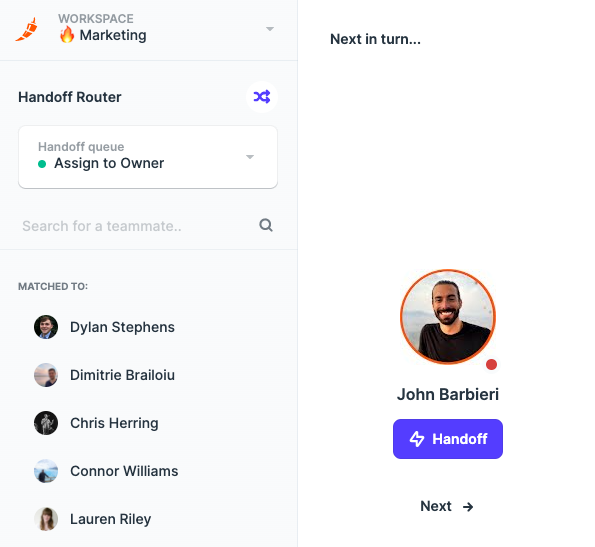 If the teammate is not available, click the next button to see the next assignee in line to receive the meeting.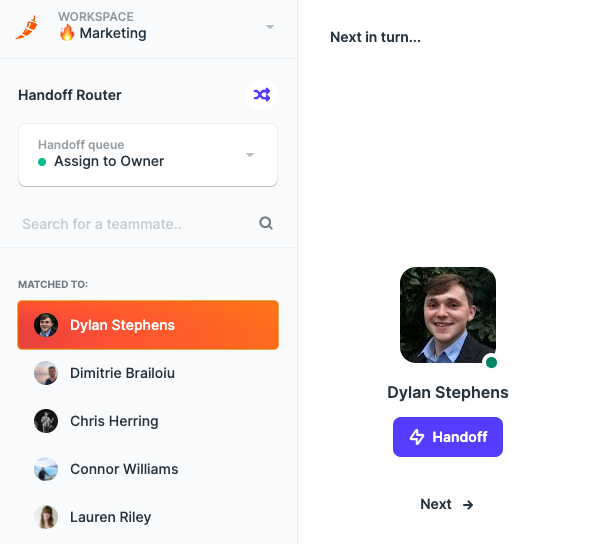 3. Handoff
Once you click the 'Handoff" button, a meeting will be created in Salesforce with the name of the assignee, and a Google Calendar invite will make sure that the Assignee is no longer available for other meetings at that time. The prospect will not be invited to the meeting.
---
If you don't see a fire icon next to your prospects, it means your admin has not turned on this feature for you yet. Please reach out to your Chili Piper administrator about enabling "Hot Handoffs" in your queues.