So you're getting a phone call....that means you're up in the Round Robin. What do you do?
With Chili Piper's Concierge, you don't have to be afraid of who's on the other end. Concierge makes it super easy to help you know how to handle a call!
When you receive an inbound call, as a heads up, we will announce the name of the prospect calling. We will then ask you to press "1" to connect to that person on the other line.
Meanwhile, your prospect will see that we are connecting them in real-time: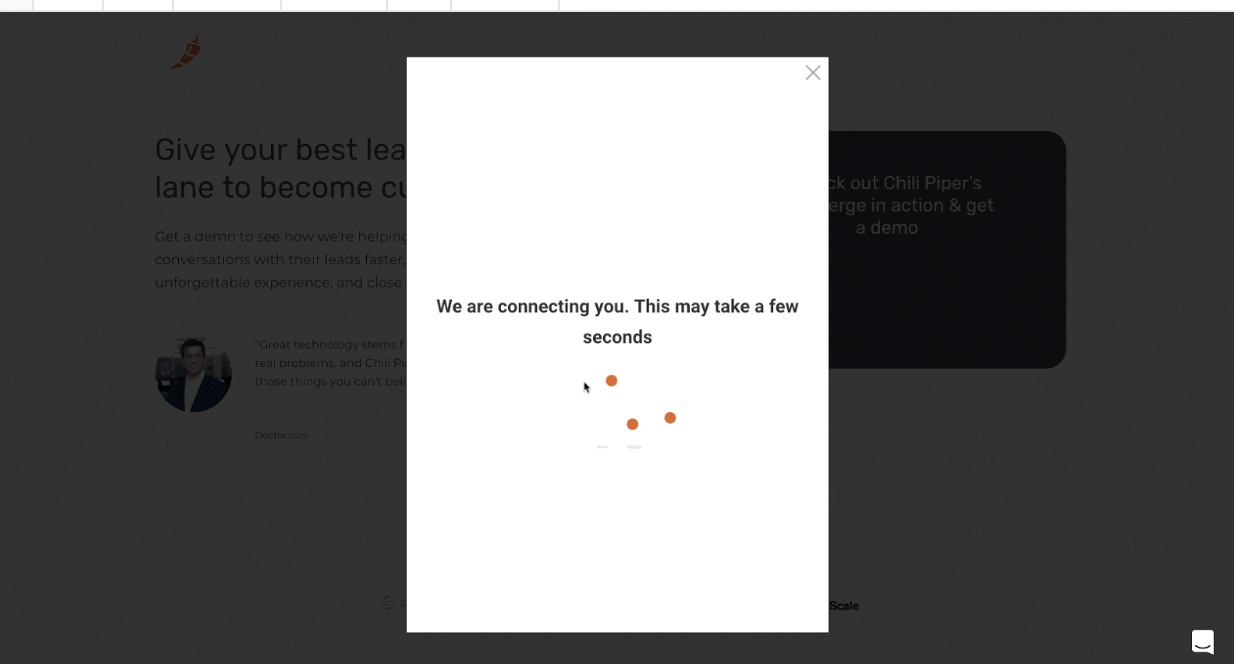 Once you "Press 1 to accept", that lead is yours, and the prospect will see that you're giving them a call.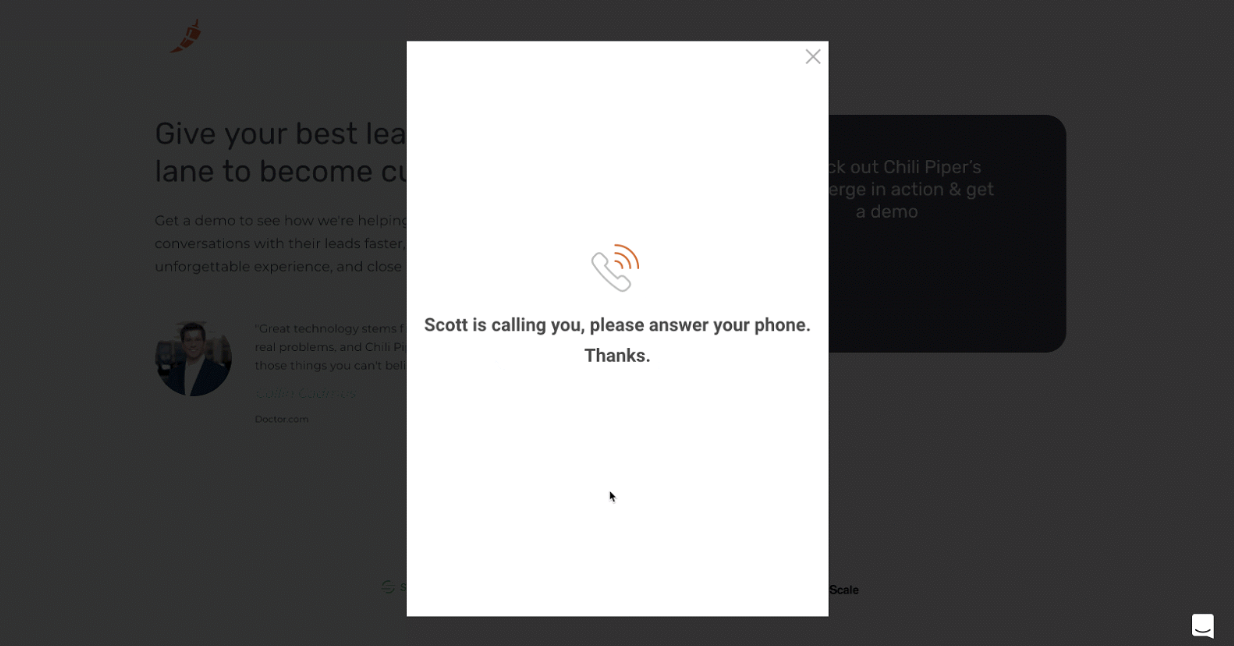 You will also receive an email notification (as well as slack notification, if enabled) with the prospect details as well as a link to Salesforce: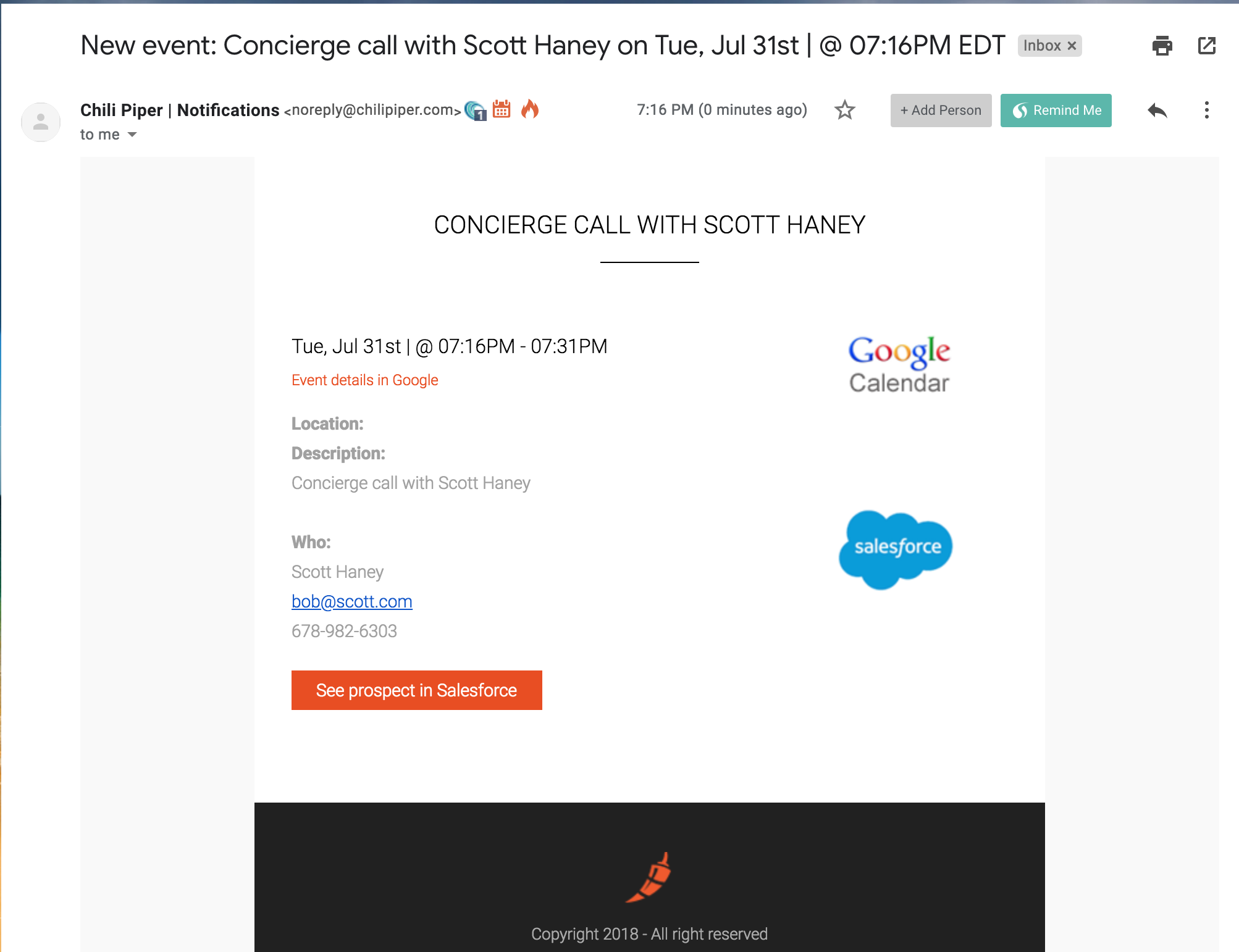 Once the call is accepted, we create a calendar event with the info from the prospect's form.