What are hot handoffs?
Hot Handoffs enable your SDRs to handoff meetings to your AEs in real-time. A SDR has a qualified hot lead on the phone who wants to chat to a sales rep ASAP to get started. By clicking the fire emoji next to the prospect's email - they will be able to see the next up rep available at that moment to book the meeting with.
The invite is put into the rep's calendar with the conference details so they can hop on now.
How to set up
When setting up your queues, under Meeting Settings, there is a checkbox to "Enable Hot Handoffs".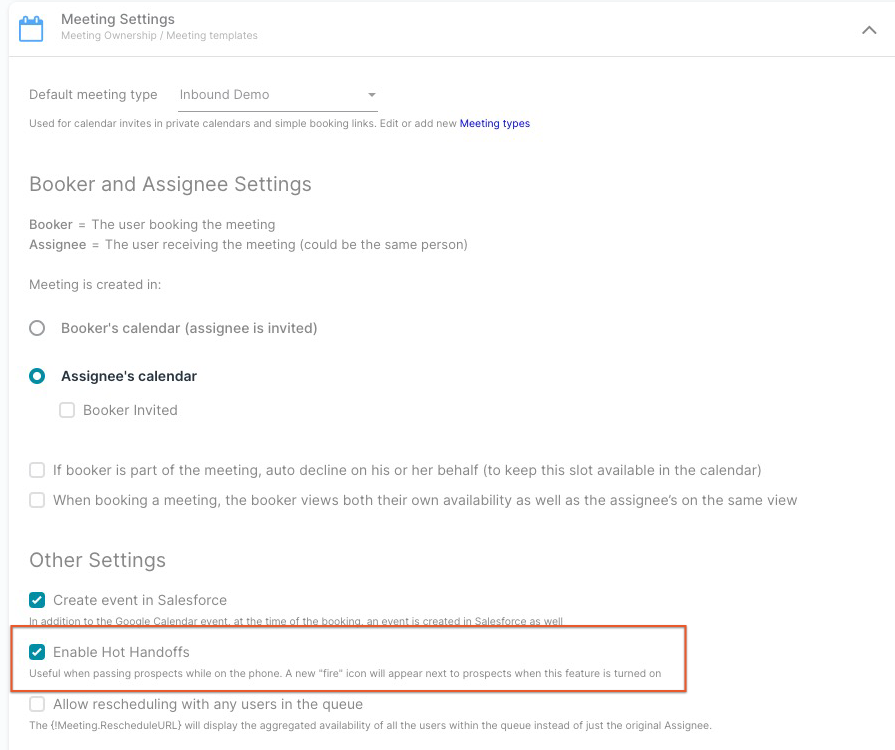 Additional Reading / How to use
Please refer to this article for information on using the Hot Handoff (live transfer) feature.