Setting Up Hot Handoffs for your Team
What are hot handoffs?
Hot Handoffs enable your SDRs to handoff meetings to your AEs in real time. A SDR has a hot qualified lead on the phone who wants to chat to a sales rep ASAP to get started. By clicking the fire emoji next to the prospects email - they will be able to see the next up rep available at that moment to book the meeting with.
The invite is put into the reps calendar as well as the prospects with the conference details so they can hop on now.
How to set up:
When setting up your queues, under Meeting Settings there is a checkbox to "Enable Hot Handoffs".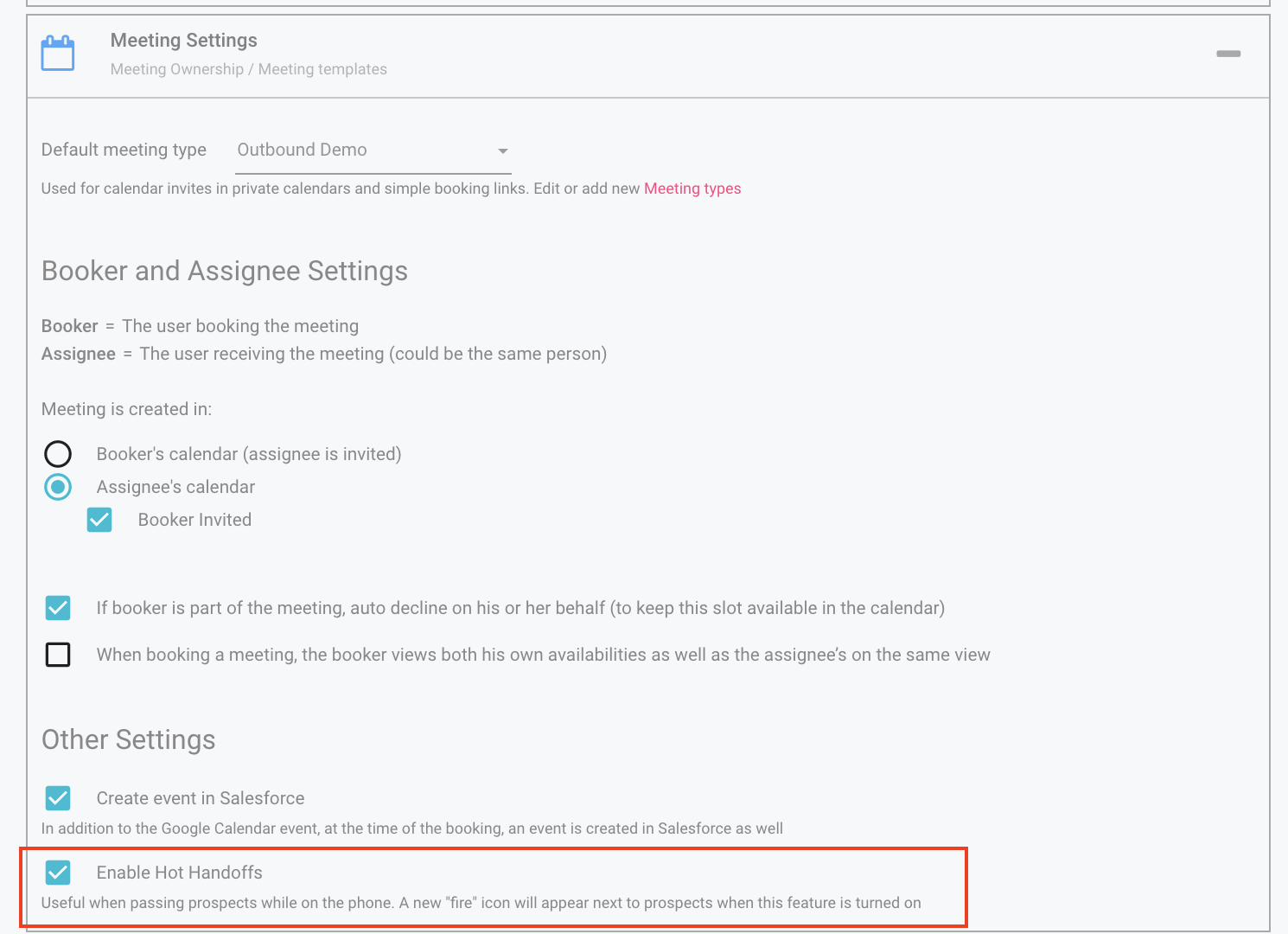 How to use:
Click fire icon - this will load the instant booker and show who is the next up available rep at that moment.
Note: Availability is denoted by the red and green dot next to their name - red is unavailable and green is available. If you need to go to a different rep, you would hit the "Next" button under Handoff.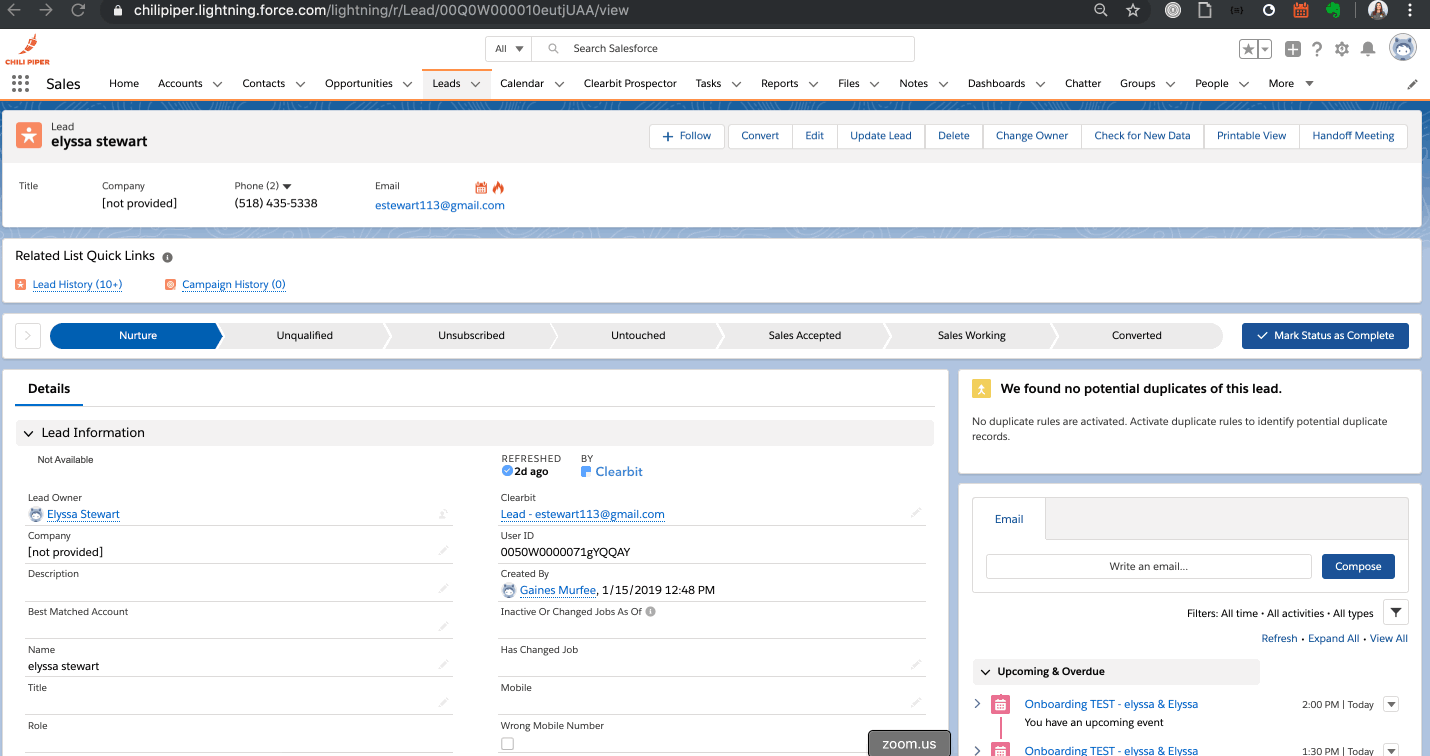 Important things to know about this feature -
Chili Piper will be handling the assignment and creation of the event in SFDC, but it will still be the responsibility of your reps to ping the AE and let them know an event is being scheduled for them at that moment.

Best practice is for the "Booker" executing the Hot Handoff to confirm with the Assignee (AE) that they are available to join a call/meeting with the external client.

Chili Piper does not send the calendar invite to the prospect when a meeting is Hot Handoff'd - this is by design. If the call is going to happen over a video conference, the booker or assignee may need to provide the details to the client directly.
The event that is written to Salesforce will have [hot handoff] in the subject line to quickly indicate to the Assignee they have a meeting now. This also enables you to create Salesforce reports on hot handoff'd leads.

ie "[Hot Handoff] Demo with ACME"