Criteria for the Action Group for the Event Entity:
Event is assigned to an account (this is done via Chili Piper Calendar Automatically if the "Create Event in Salesforce" option is checked within the queue)
Event title contains a certain string (e.g., "Demo")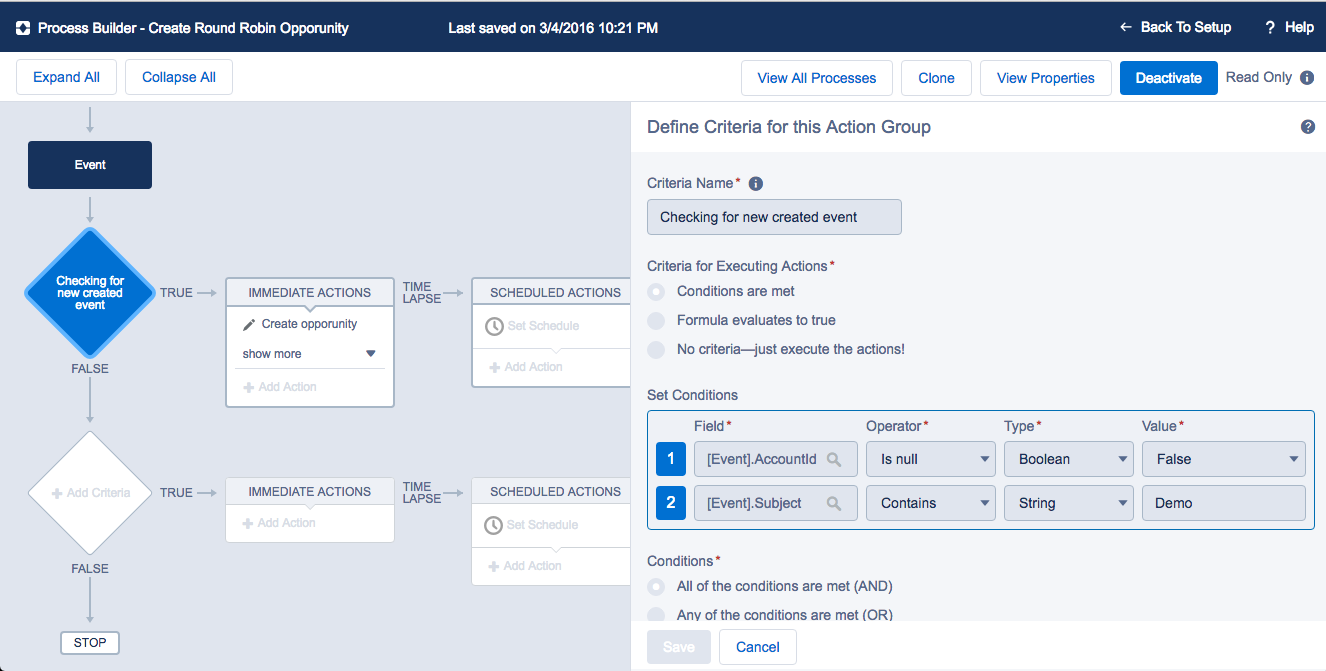 If all the conditions are met, you can create an opportunity. Here's an example where the stage, close date, forecast category, and AccountID are all pre-set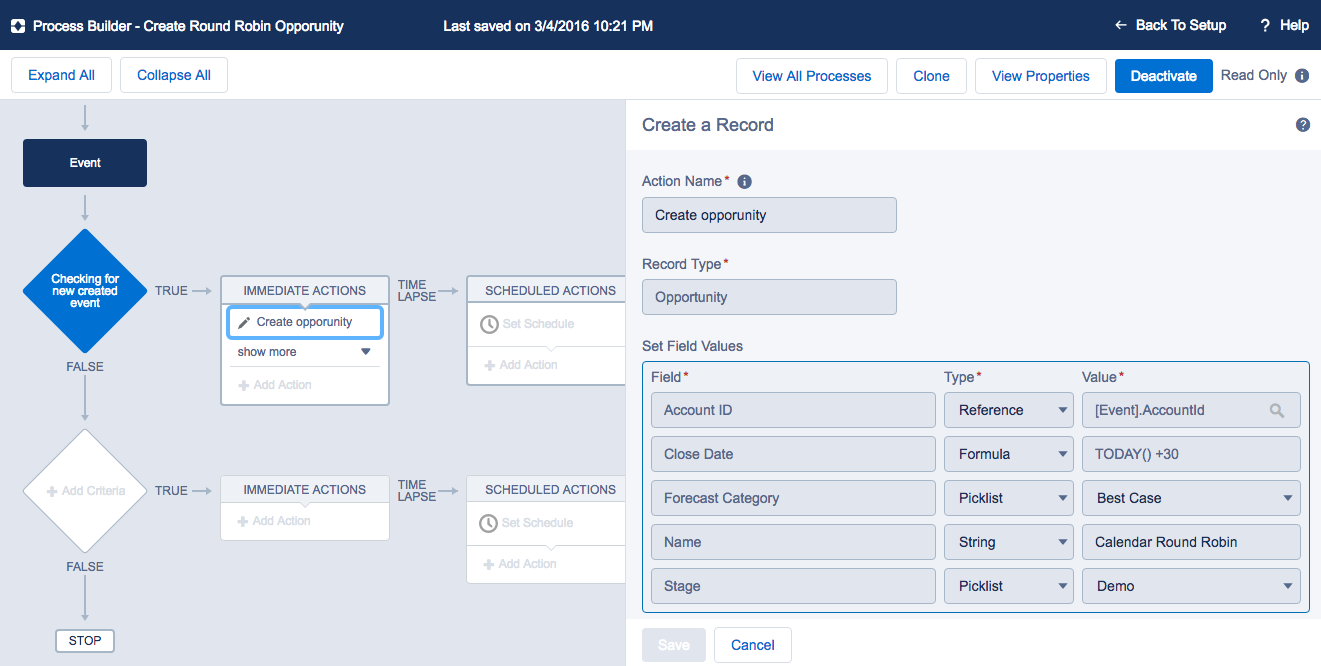 Optionally you can send an email alert with the details to the Account Owner:
No need to set up action if the condition is not met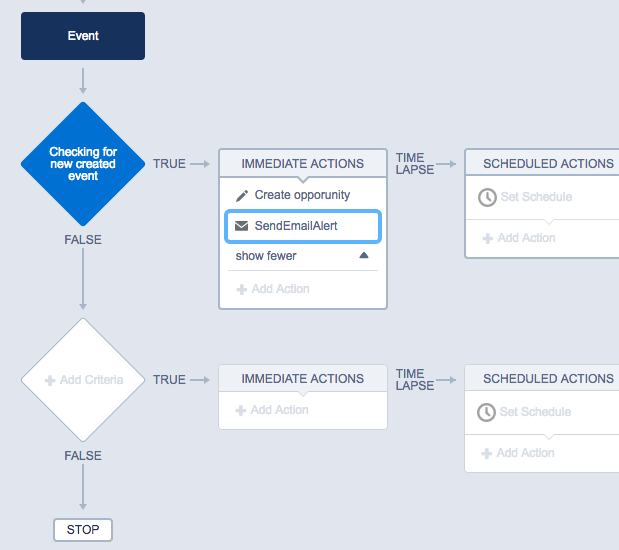 That's it. Don't forget to click on "Activate" – it isn't going to work without it.