If you decide that you don't need to invite some attendees or you want to make some optional, you can do so once they are pulled in Instant Booker. Not inviting the user instead of removing them is useful if you want to have the tags generate in the meeting invite, but you don't actually want to invite them to the meeting.
You can perform these actions by clicking on the grey person icon next to the attendee in Instant Booker - hover with your mouse over the icon to see the steps.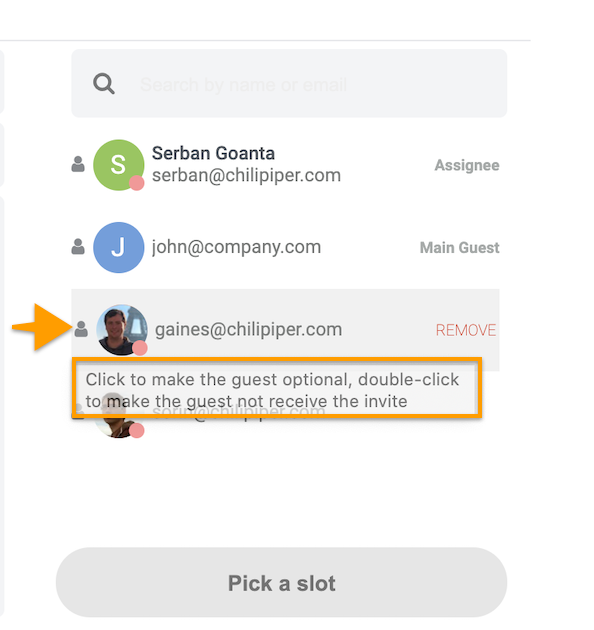 Make guest optional
1. Click once on the grey person icon next to the guest's name
2. The icon will turn light grey to highlight the attendee is optional
Don't invite guest
1. Double-click on the grey person icon
2. You'll see a confirmation screen asking if you don't want to send an invite to the user - click Yes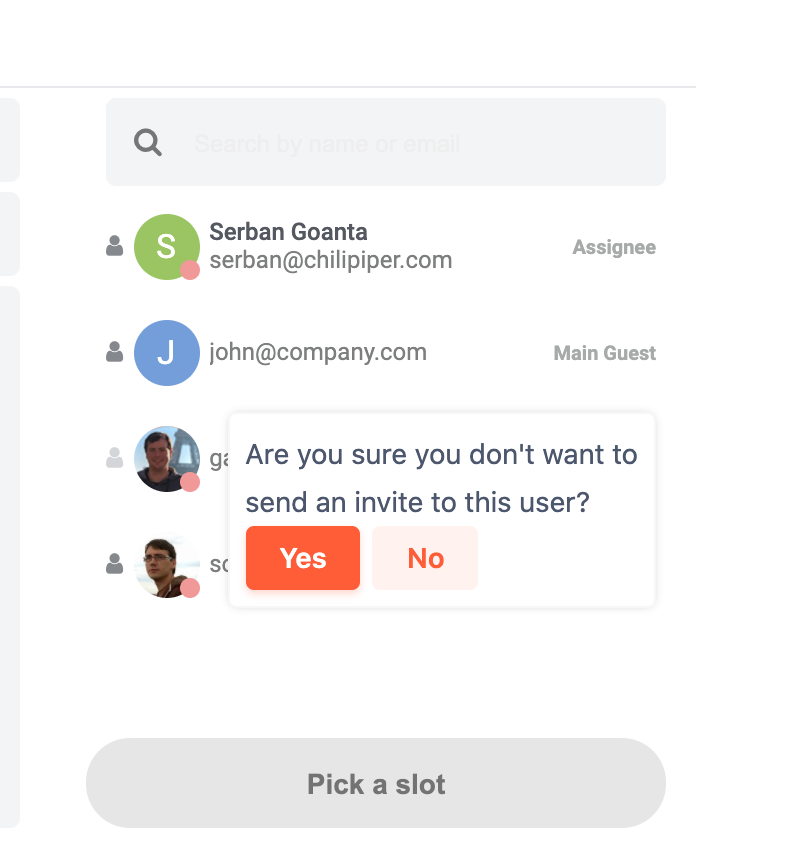 3. The icon will turn red to highlight the user will not be invited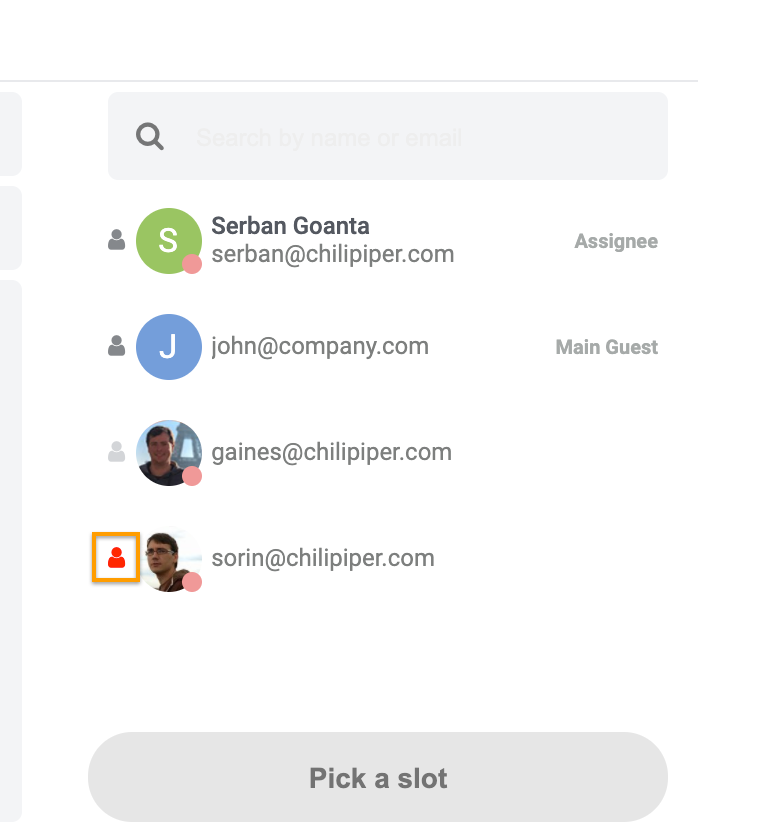 That's it! If you change your mind, click again on the icon (optional guest) or double-click on the icon (not invited user) to revert this and invite them as regular attendees.