Users with Office 365 integration can book Chili Piper meetings seamlessly from your Outlook emails. To do so, you will need to install the Chili Piper Outlook Add-In. This will allow you to quickly and easily book meetings with the prospect you are emailing via our Instant Booker.
O365's interface appears differently from team to team, so there are several methods outlined in this article should you have problems finding the "Manage Integrations" section. This is due to the various UI's that O365/Outlook has.
If you are an Office365 Admin, you can easily install the Chili Piper app for your entire Organization or certain users/groups - please follow the steps here.
If you are an end-user who wants to take advantage of the fantastic Chili features in Outlook, please install the Add-in using one of the methods below.
Note: We have depreciated support for Internet Explorer 11-based versions of Outlook Desktop. Please ensure you are using the most up-to-date version of Outlook using Edge browser integration, or you may be unable to utilize the add-in.
---
Install the Add-in from Outlook Desktop
1. Open outlook Desktop and navigate to File, then Manage Add-ins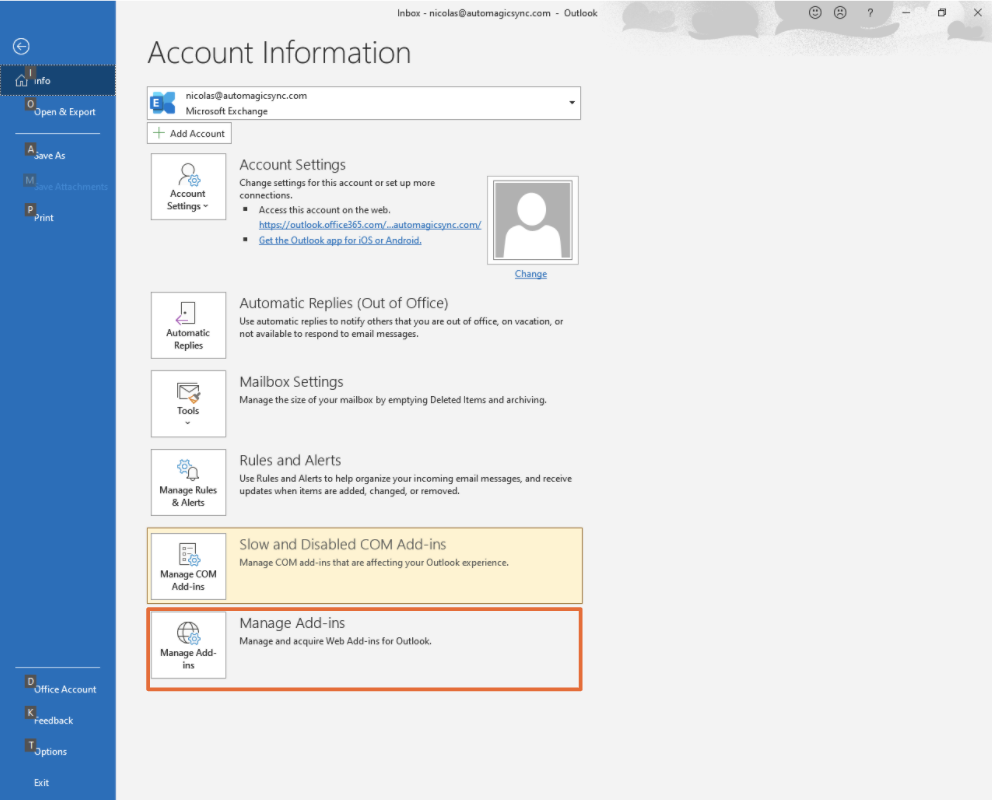 or select Get Add-ins from your toolbar:

2. Search for 'Chili Piper' in the Outlook add-in store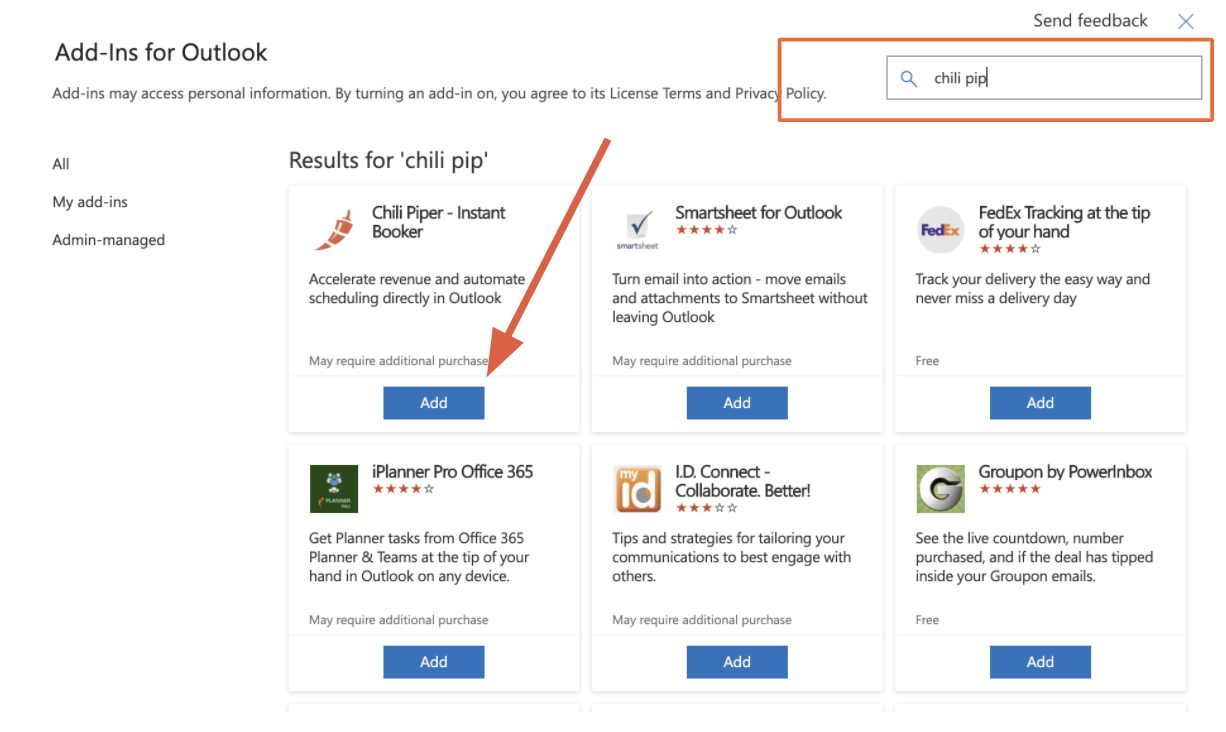 3. Choose Add and re-open Outlook!
---
Install the Add-in from Outlook Online
1. In Outlook Mail [online], compose a New Message on the top left of the page

2. In the new message window, find the three dots in the bottom toolbar and select Get Add-ins

3. Search for 'Chili Piper' in the Outlook add-in store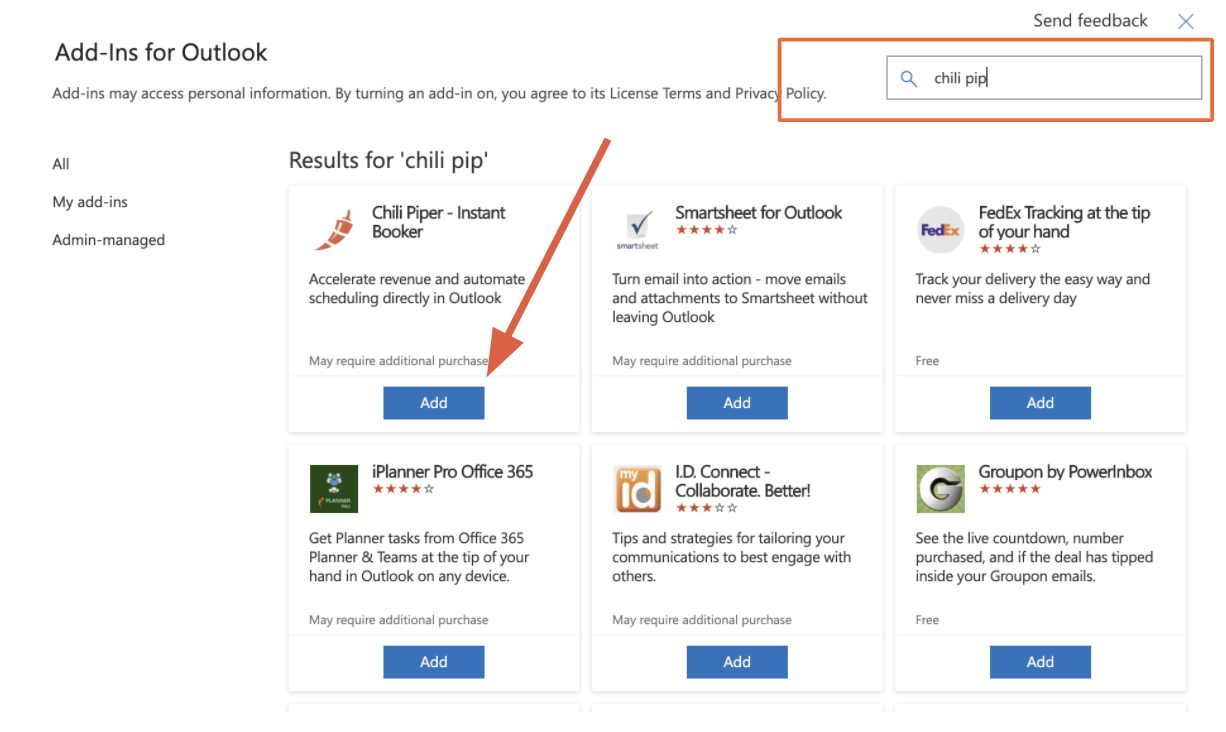 4. Choose Add and check your toolbar!
---
Removing the Add-in
To remove the add-in, follow the installation steps above, but when you are in the "Get add-ins" dialog, there are a few different steps.
Click "My add-ins"
Click the three dots beside the installed Chili Piper add-in
Click "Remove"