In this article, we describe how to properly mark No Show events in your Google Calendar when a prospect doesn't attend the meeting. This will automatically update a custom field in Salesforce or HubSpot CRM and allow you to credit back no-shows to reps.
---
Enable the No Show button on calendar events
In order for the button to appear, you must have the latest Chili Piper Chrome Extension installed.
See this article for information on downloading it. 
Once installed, events booked by Chili Piper have a green button above guests, and if a prospect doesn't show up, you can toggle the meeting as a no show: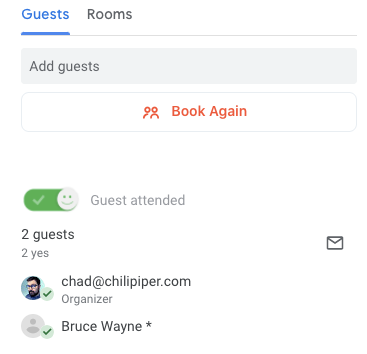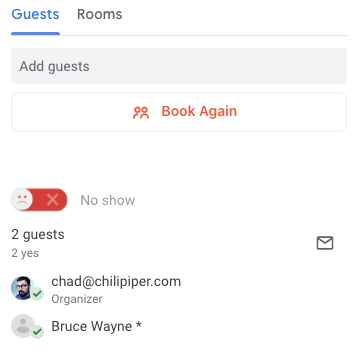 This button will only appear when editing the event. It will not appear in the quick-view when single-clicking the event on your calendar. Open the invite fully to see this option.
---
Refreshing Salesforce / HubSpot fields
In Salesforce, you can create a field on the Event or Lead / Contact objects of type checkbox (false by default) with the field name No_Show_CP. This will allow you to report on this field automatically. 
For HubSpot CRM, we create this field automatically under a Contact property section "Engagement information".
Important: On your admin page, under Integrations, make sure you click "Refresh Fields" if you add this new field name:

You can use the field on the Lead / Contact object to create automated triggers for no-shows (like starting a sequence in Outreach or a cadence in SalesLoft).
Note: If you marked an invite as "No Show" before creating this field / refreshing fields, it will not sync over this change. You will need to go back and toggle the prospect's no show status a second time, after the field has been created and refreshed.
---
Credit back for no-shows (Calibration)
Your Chili Piper admin can decide if these meetings count in the round robin algorithm or not, by configuring the workspace Round Robin Calibration preferences.