When users open the Chili Piper extension and see this error message "Users didn't share their details with you" there are 2 primary reasons this occurs.
1. The user or organization has actually not made their calendar sharing settings available to you.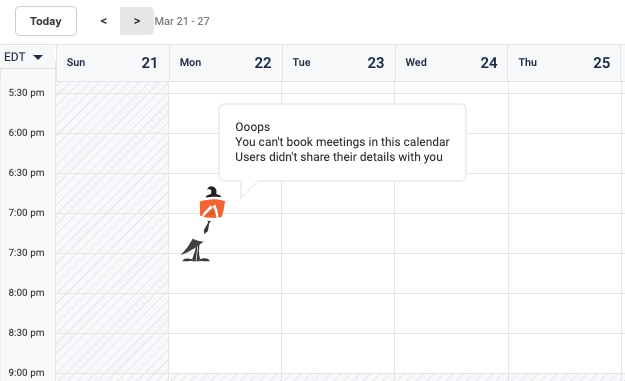 How do you fix this?
You will want to ensure that, at the very least, users within the same organization have the ability to view your calendar. If you have connected to a calendar in a different organization (such as a personal calendar or one with a different email domain), you may need the users to set their shared permissions to "public".
Note that setting your calendar visibility to public carries its own set of risks. Limiting this to your organization only is recommended.
2. The user's calendar connection has been lost in Chili Piper.

How do you fix this?
You will need to log in and click "connect" under your personal integrations. If you see that the calendar is already connected, a quick disconnect and reconnect is in order.
Once you reconnect that should do the trick!