You are about to book a meeting, but your teammate is not available at the time your prospect request.
When this happens, click on "Availability for all" option in the left rail.
Once you make a selection in the calendar, a teammate is automatically selected based on their availability. The meeting template will be automatically updated when you select a time on the calendar.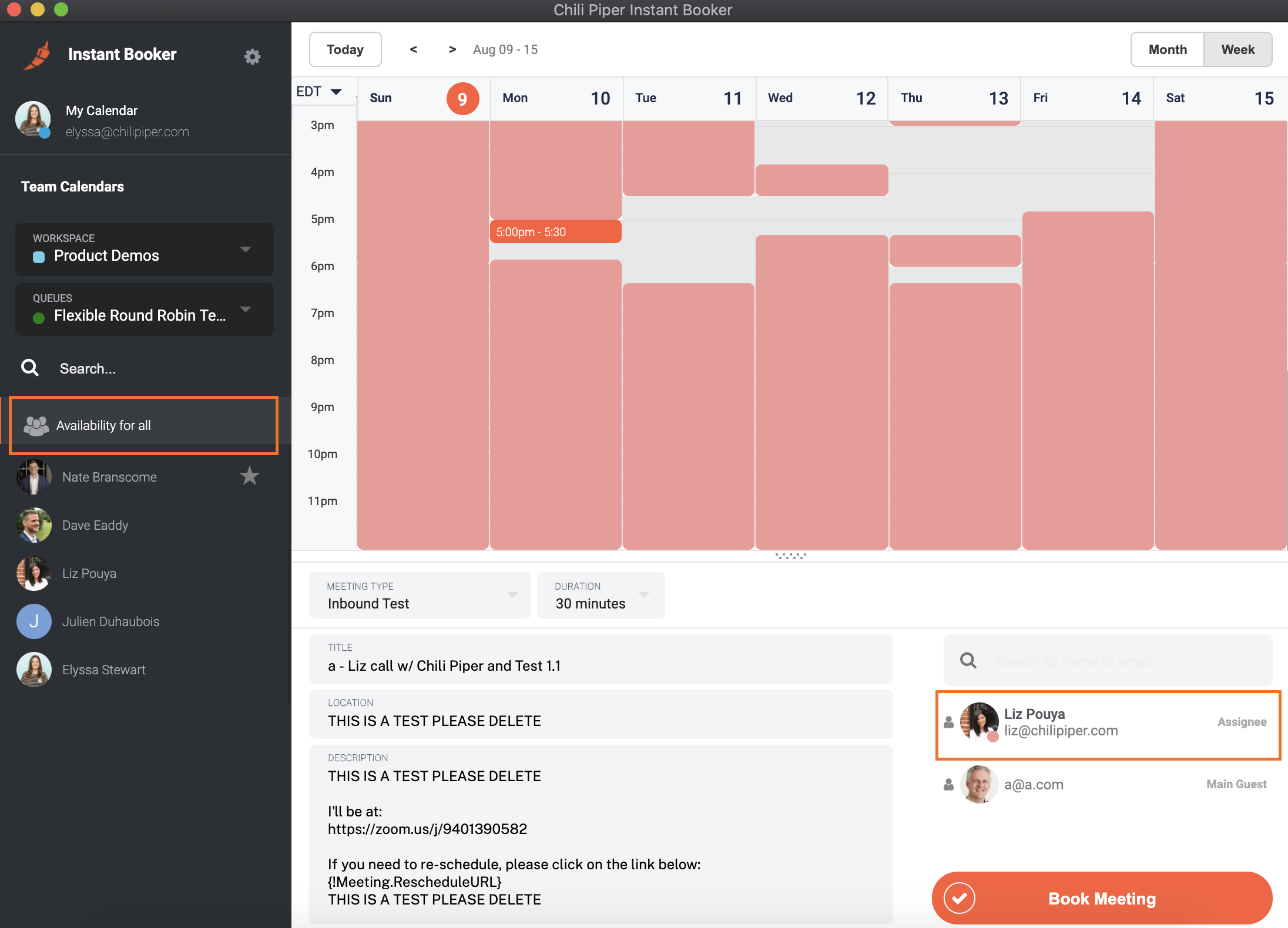 For a strict round-robin, you do not have the ability to click on another members name in the queue at will and will need to use availability for all: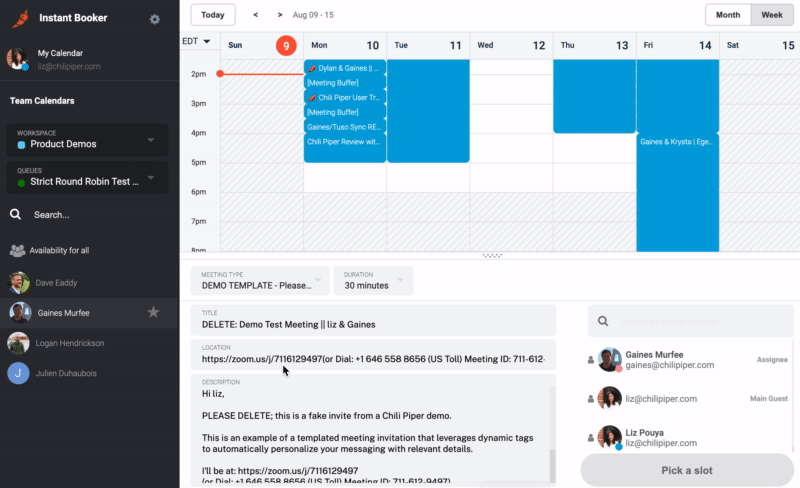 For a flexible round-robin, you will have this capability - though it is still a best practice to use availability for all to keep the distribution even: