Overview
As an admin, you can reserve specific times for certain meeting types. For instance, you can choose to show available times for the "Demo Follow-up" Meeting Type only on Thursdays.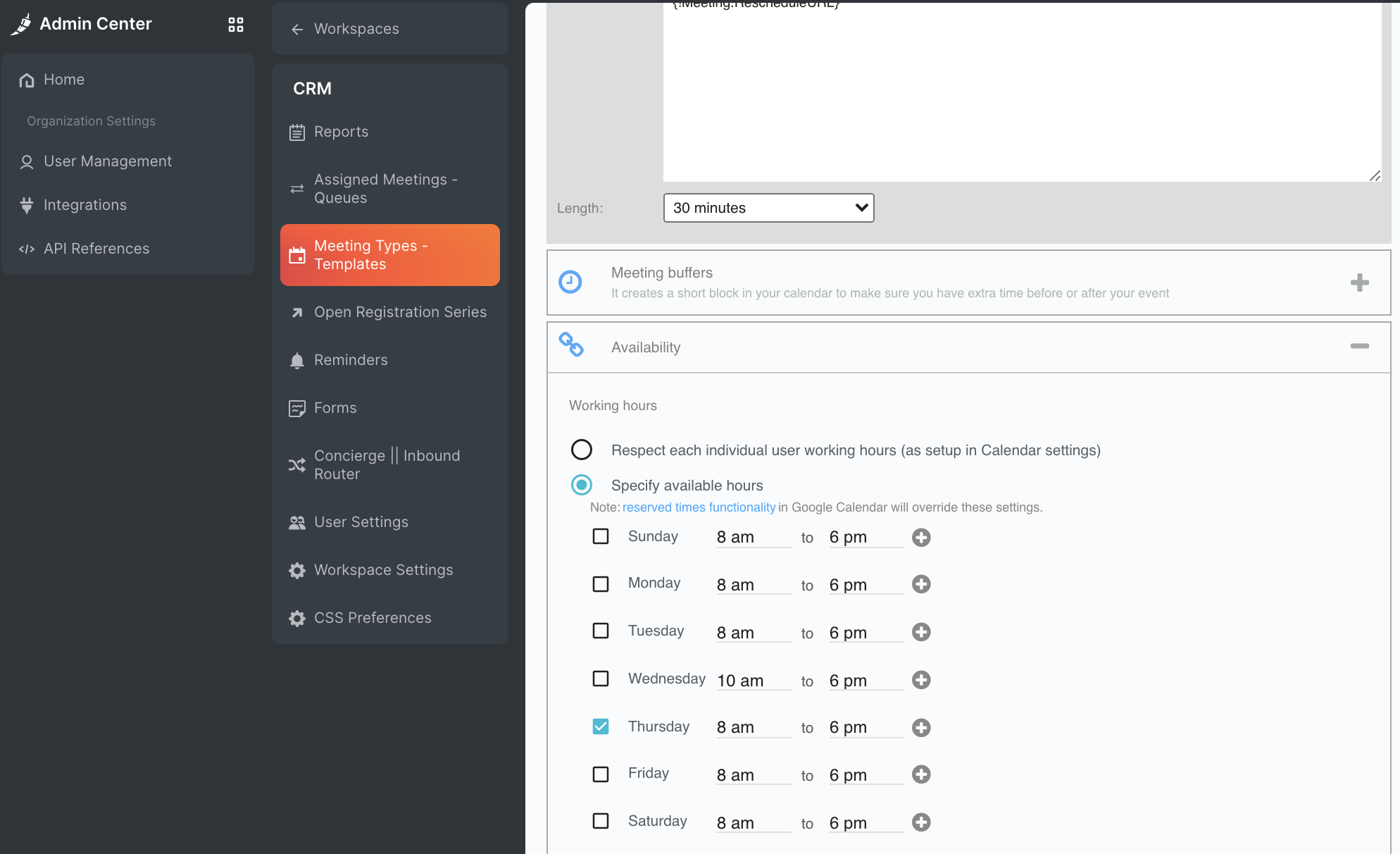 Note: reserve times functionality in Google Calendar, which users can set themselves, will override these settings.
In this example, your candidates will only be able to select the times you specified: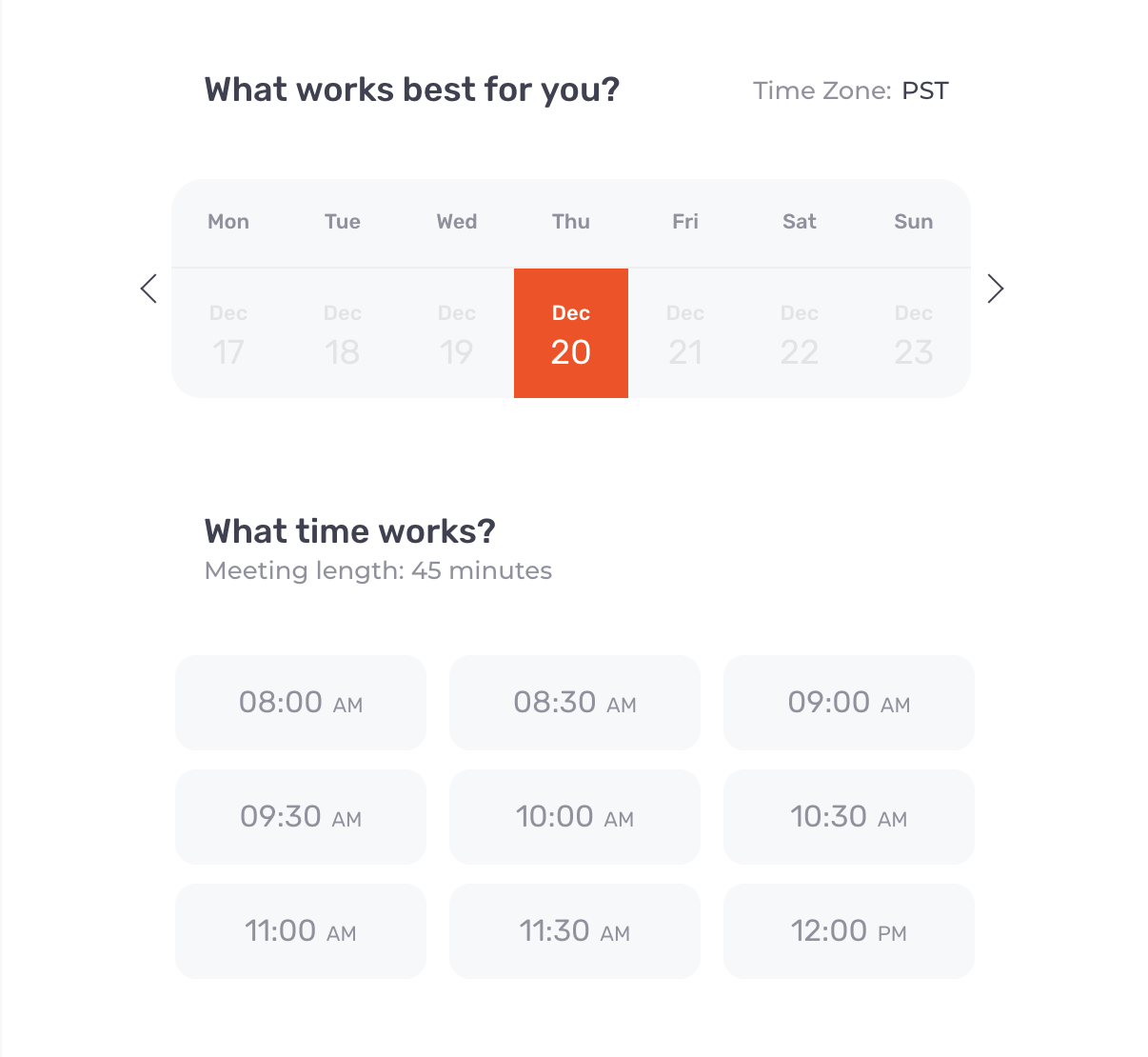 Voila!