Before you create your SMS reminders, make sure you integrate your Twilio account first
1. Create name and set associated Meeting Type(s)
Here, you can also define if the Reminder is active or not.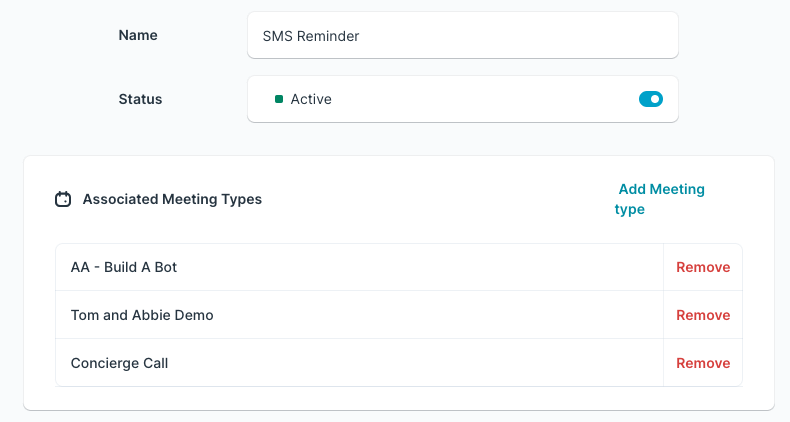 ---
2. Create new reminder, select SMS Reminder
When creating a Reminder, you have two channel options: Email, SMS. Choose SMS.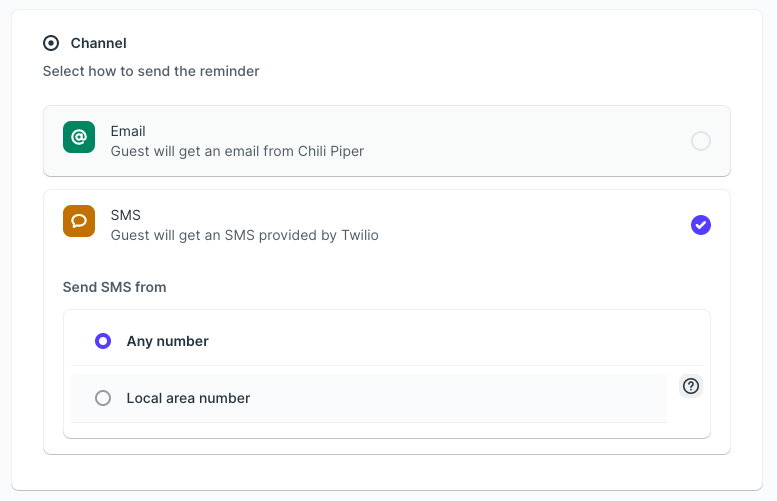 ---
3. Add SMS body
Pro tip: You're able to utilizing dynamic tags to personalize your message. Make sure the dynamic tags are first used in the associated Meeting Type or they will show up blank.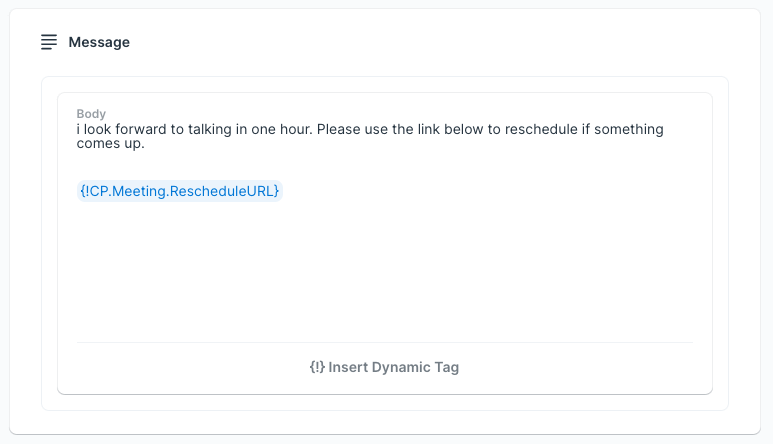 ---
4. Set Trigger Time and Configure Message settings.
Pro Tip: For Inbound Router customers, you'll want to have the reminder sent from "Assignee", not "Booker".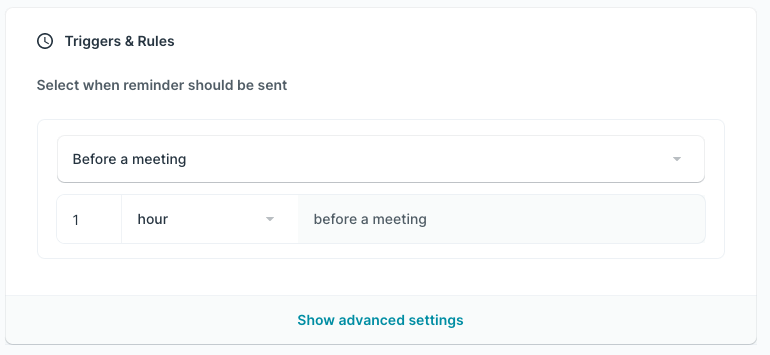 ---
5. Configure Response Settings (optional)
Please review this link when configuring response settings.