Before you create your SMS reminders, make sure you integrate your Twilio account first
1. Create a name and set associated Meeting Type(s)
Here, you can also define if the Reminder is active or not.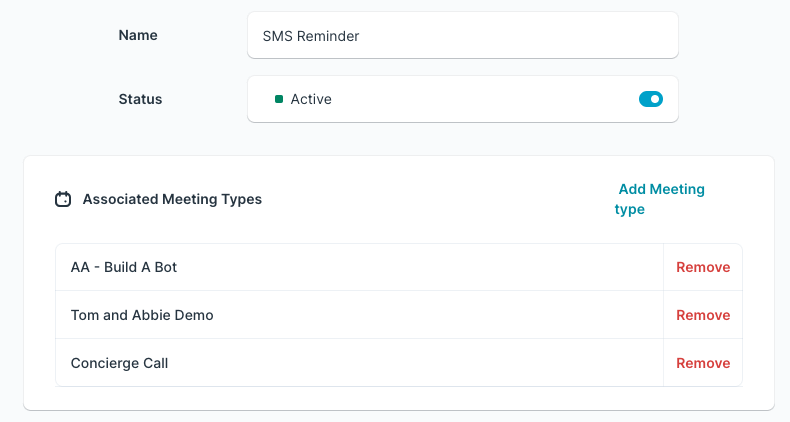 ---
2. Create a new reminder, select SMS Reminder
When creating a Reminder, you have two channel options: Email, SMS. Choose SMS.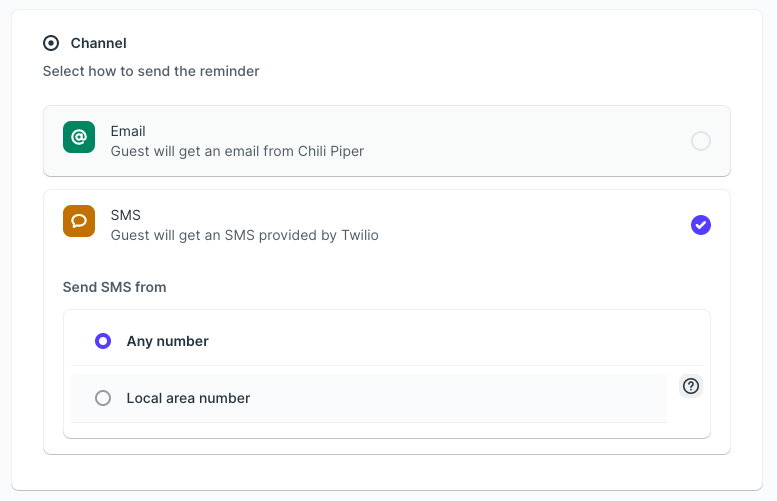 ---
3. Add SMS body
Pro tip: You can utilize dynamic tags to personalize your message. Make sure the dynamic tags are first used in the associated Meeting Type, or they will appear blank.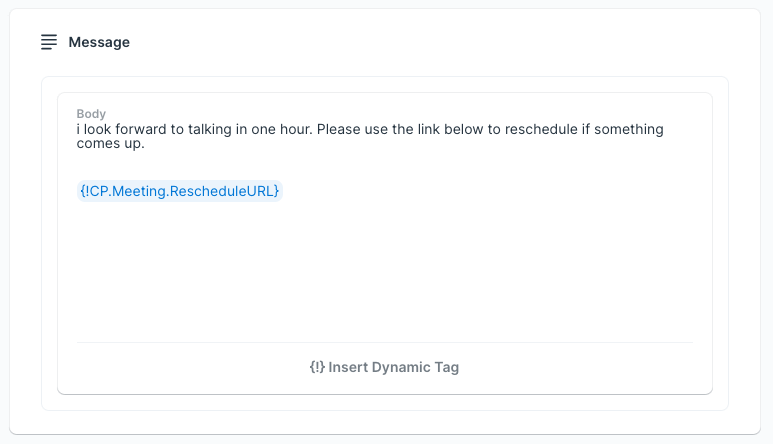 ---
4. Set Trigger Time and Configure Message settings.
Pro Tip: For Inbound Router customers, you'll want to have the reminder sent from "Assignee", not "Booker".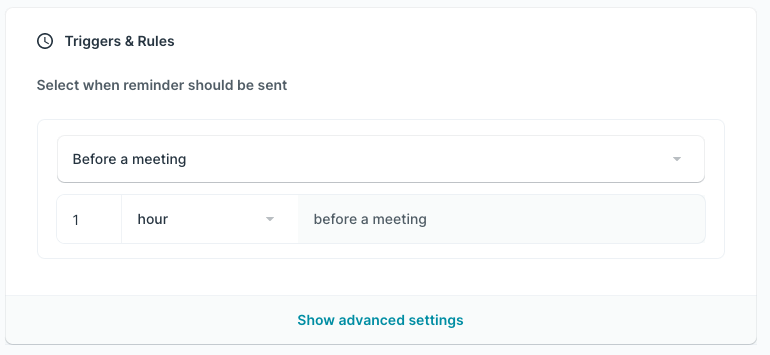 ---
5. Configure Response Settings (optional)
Please review this link when configuring response settings.