Chili Piper offers admin users a handy dashboard of items in each workspace. This dashboard allows you to view useful information about the workspace and manage the workspace settings.
In this section, we'll learn about the various areas of the dashboard and what you can use them for.
---
ℹ️ If you'd like to see the Dashboard's section content in a short video, hit play below!
Dashboard (meetings booked)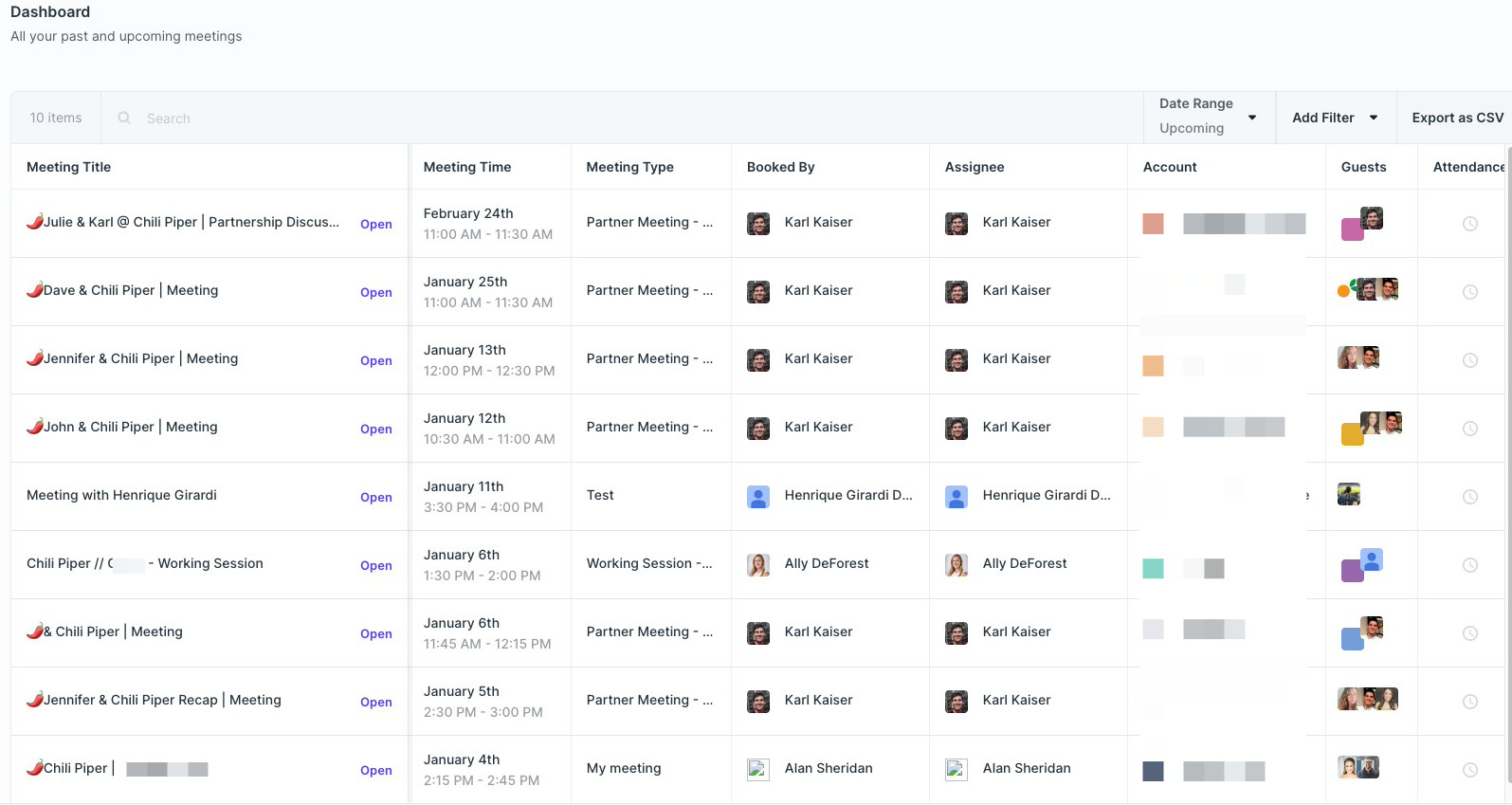 We will show you a quick rundown of the meetings that reps have booked through this workspace on the Dashboard's main page. This includes when the meeting was booked, who it was booked with, and who the guests were. Clicking on the meeting will give you more information about the meeting invite.
---
Instant Booker
This dashboard section allows you to manage options specific to users booking meetings within that workspace. This area includes Booking Links, Extension settings, Handoff Router, and so on. Items here are specific to the workspace you are viewing, and settings will be independent of other workspaces you have created.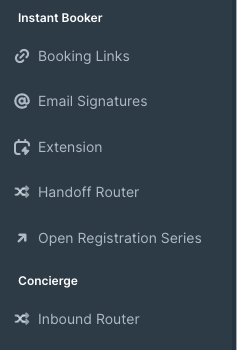 ---
Assets
Here, you can manage the workspace's guest forms, meeting types, and reminder templates. These will be used when meetings are booked through your workspace.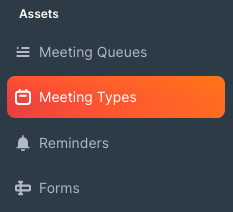 ---
Workspace Settings
Manage the workspace-specific settings, including the users pane which allows you to view users who have been added to the workspace, CRM actions, CSS Preferences for customizing colors.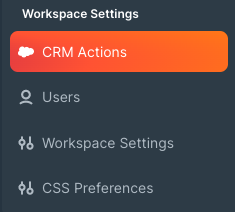 The Workspace Settings pane under this section is for managing what happens with Calendars and Language settings.