Suggested Times allow you to propose times directly within the email editor when sending an email to your prospect. Now, you are able to define the language that these suggested times are inserted with.
To begin, ensure that you have multiple languages selected in the Workspace settings.
From the Instant Booker, you will see the language dropdown in the top right of the window. Selecting this allows you to choose from a preset list of localizations.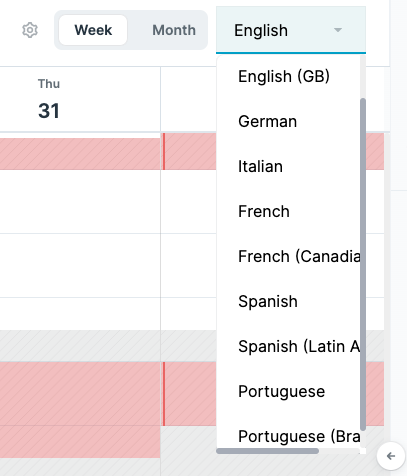 For example, if you were to select "French" from the dropdown and select availabilities on the calendar, the text will appear in French within the email.

Email view: