Booking links are an integral part of Chili Piper and are guaranteed to make booking meetings easy and hassle-free, for you and the prospect
In this section:
---
What are booking links
Booking links are URLs linked to an individual Host's calendar, which allows prospects to book meetings with that Host directly. Booking links are connected to a meeting type and direct to the Host's calendar to display availability.
Here's an example of a booking link and its calendar:
https://calendar.chilipiper.com/book/me/serban-goanta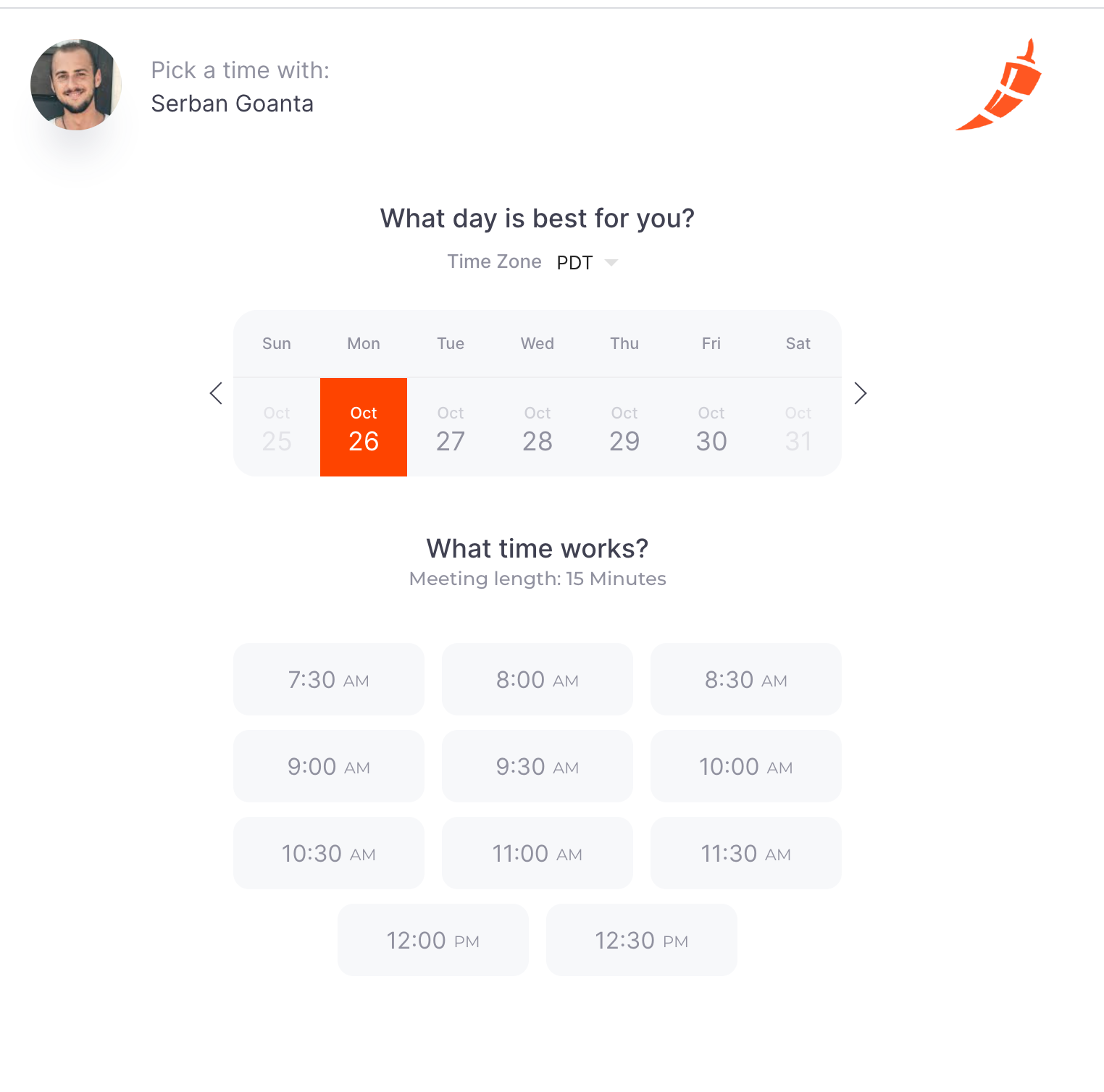 Create a booking link
1. Go to your personal Meetings page
2. Go to Booking Links
3. Enable your booking link and select a meeting type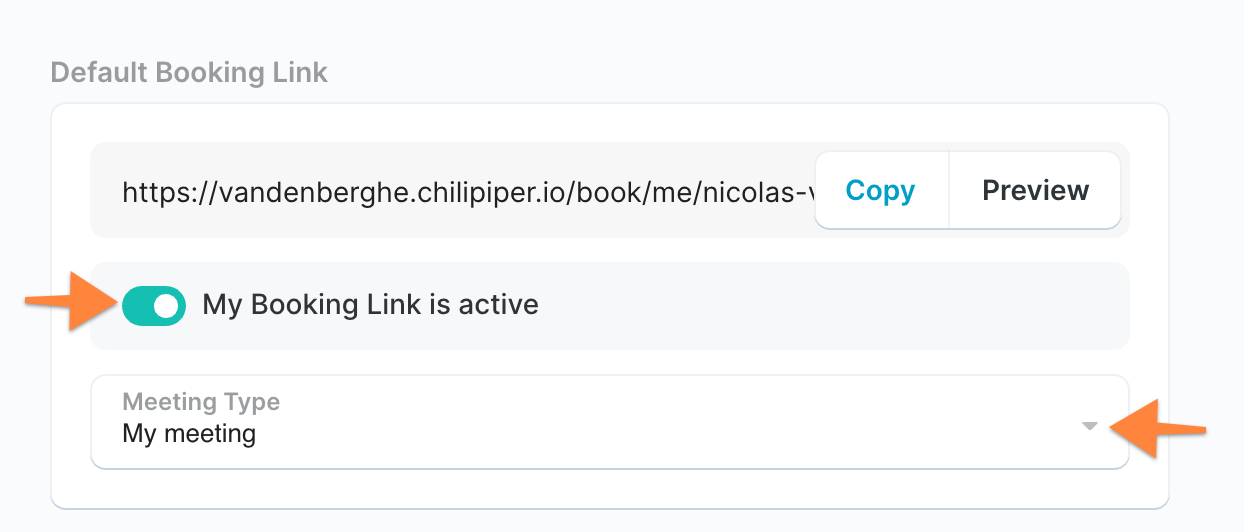 That's it! You can create as many booking links you want and link them to different meeting types of durations.
Smart booking links
All booking links can be further customized with parameters for even more versatility. Please see this article for more information.