ℹ️ If you'd like to see this article's content in a short video, hit play below! 
---
The Meetings Dashboard section is a useful indicator for all Chili Piper users who want to see details about the meetings they've booked. Here is where all the meetings booked for the user are listed, along with some additional details and actions for each.
Note: Cancelled meetings will be removed from the dashboard. Only active meetings are displayed here.
In this section:
---
How to access the Meetings Dashboard
Personal Dashboard
The Dashboard is the first section on the list that appears either in your personal workspace:

This section will display a list of all your booked meetings and some details in summary, like meeting time, title, or corresponding account.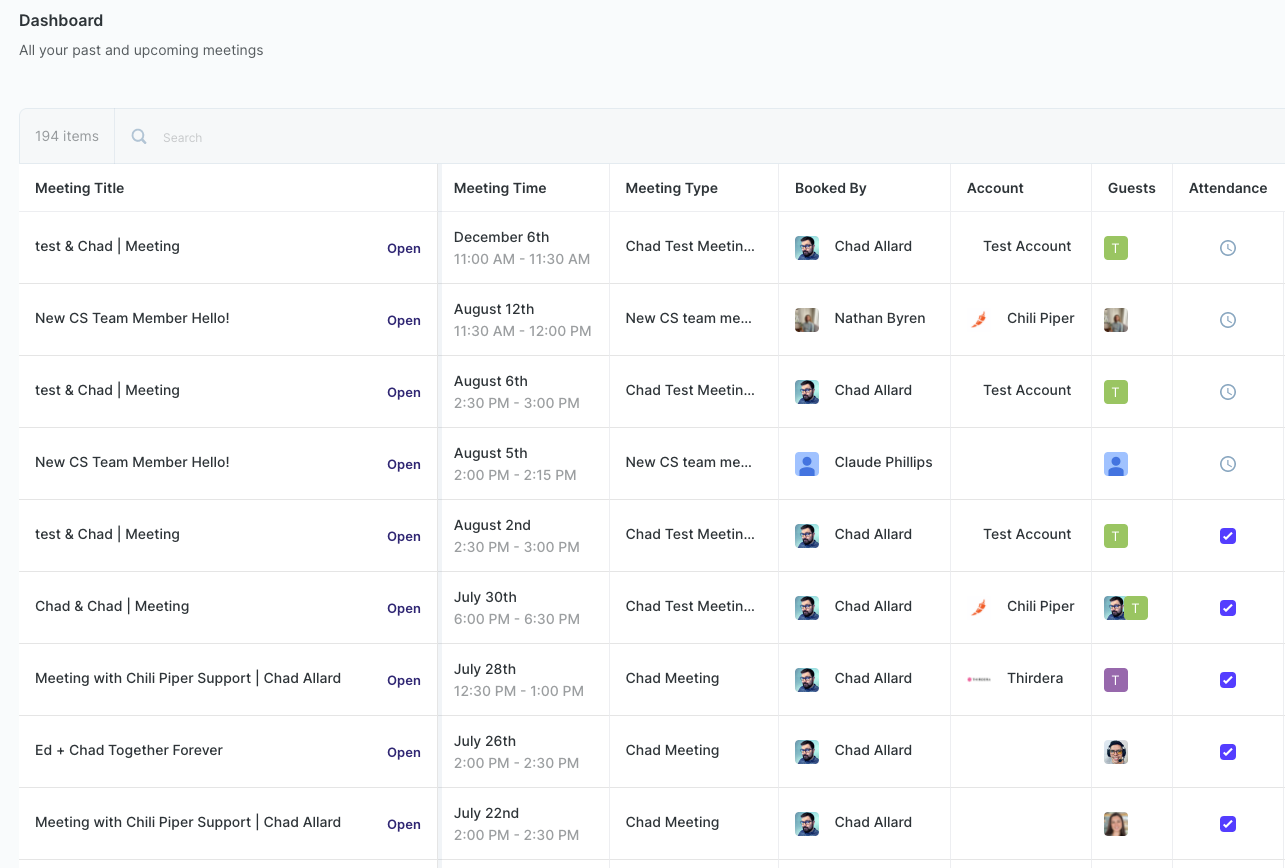 Workspace Dashboard
As an Admin, you can access the Dashboard to see all meetings booked into a workspace for all users from the left sidebar navigation, above Reports: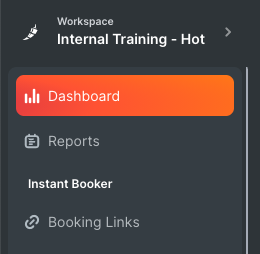 ---
Meeting details
If you click "Open" on a meeting, a left sidebar will pop up to show more details about the booking. Here you can see the full lists of attendees, meeting time, meeting type, description, and booking info.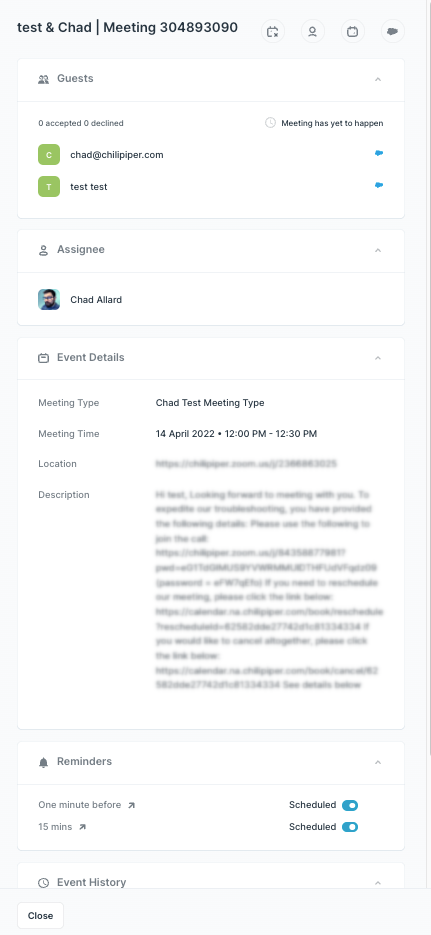 ---
Actions
There are four available actions:
Cancel meeting 
Reassign meeting - Available to Admins only
View in calendar - will direct to the calendar event on Google Cal or Office365
View in (your CRM) - will direct to the Salesforce or HubSpot CRM event
The meeting invite will need to be canceled to remove a meeting from the dashboard.
The Event History will show whether the Salesforce Event creation process was successful or not. If you see the event failed to create, you can attempt to replay the failed Salesforce event. View this article for additional steps and information on replaying events.
---
Attendance / Marking no shows
If you are tracking no shows in calibration or in Salesforce, you may want to manually mark a meeting as a no-show when a prospect doesn't show up. This allows the meeting to be credited back in some cases or can aid in accurate reporting.
Meetings that have happened (past-dated) will have a checkbox for you to mark attendance. Meetings that haven't happened yet will wait until the meeting happens to prevent marking no show ahead of time.