Creating booking links for your team members is now easier than ever in Chili Piper! As an Admin, whenever you create a team meeting type, booking links will be automatically created for each team member in your workspace.
Steps
1. In Admin Center, open the Workspace you want to manage
2. Click on Booking Links

3. Click "View Links" next to the corresponding meeting type
4. Now scroll and find the team member you're looking for and click "Copy Link". Note: users with disconnected calendars will not be copyable. You can also click the three dots to "Preview" and test the link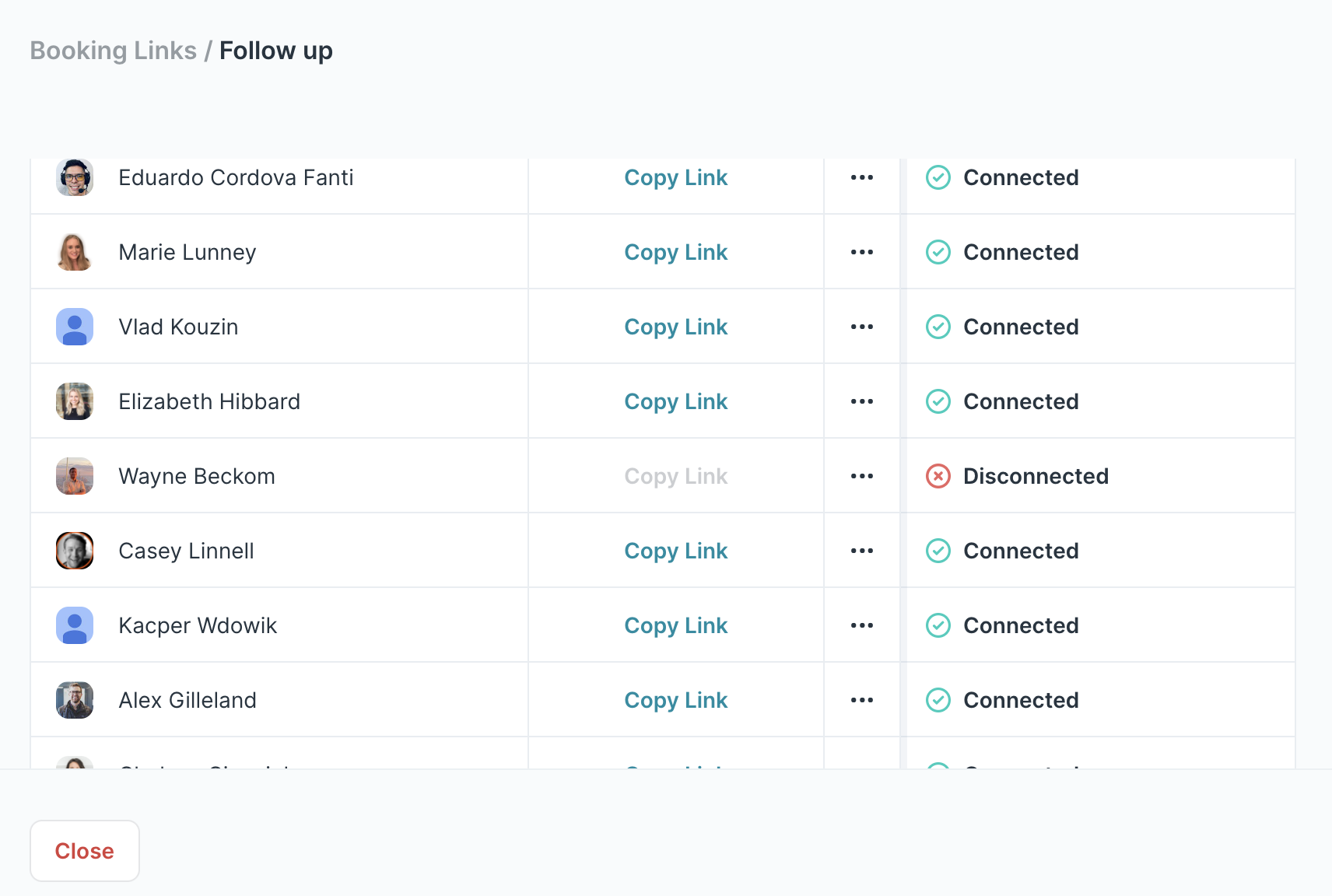 That's it!