Chili Piper allows you to connect workflows between GSuite / O365 calendars and HubSpot CRM via API access. This level of access is granted through OAuth 2.0, so it's a simple process that takes only a few seconds!
Let's learn about the benefits of this connection and how it's done:
---
Why connect to HubSpot CRM?
Chili Piper writes the meetings that are booked to HubSpot CRM as Engagements. Chili Piper can also assign Contacts and routes based on rules. Furthermore, if someone books a meeting who didn't previously exist as a Contact in HubSpot CRM, Chili Piper can create the Contact so that your reps don't need to do so manually.
---
How is this done?
To initially access the application via OAuth, you need to be a HubSpot CRM admin. You will receive the login URL from the Customer Success Manager helping you onboard your account.
For the initial login, we recommend that the admin makes the connection. You may choose to use a special "Sync User" at some point to avoid problems, should the HubSpot admin who initially connects leaves the organization, or should you need to limit the scope of the Chili Piper Integration.
We'll prompt you to log in via HubSpot on this screen: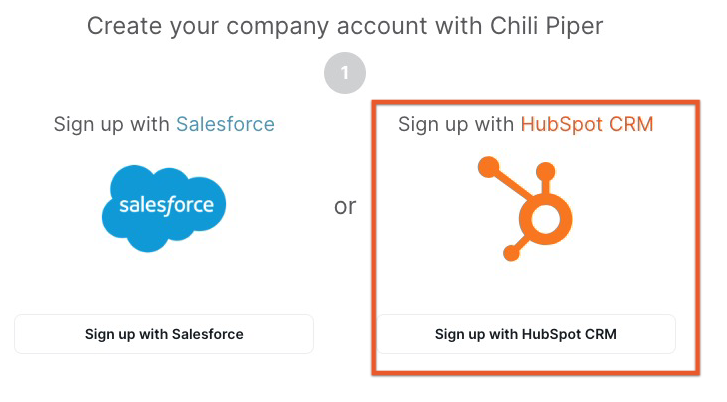 If you weren't already logged into HubSpot you will be asked to login to the account now, or create a new one. Sign in to your existing account, otherwise choose the proper account from the presented list.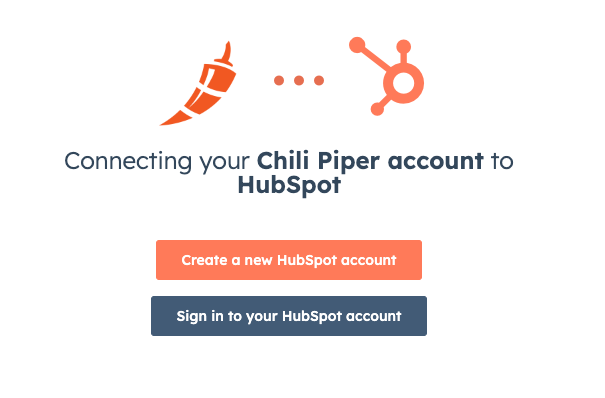 Check the agreement, and then hit the Allow checkmark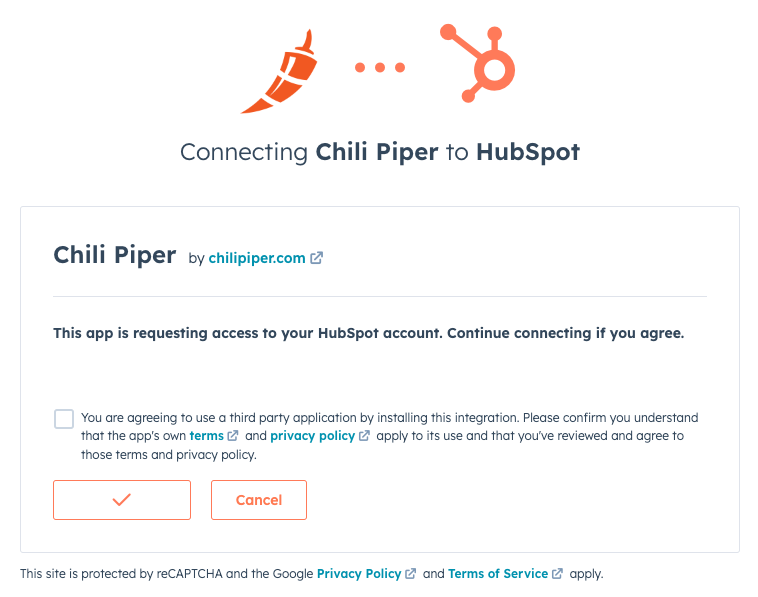 That's it! 
For instances not already connected to any CRM, you can also enable the CRM connection through the org-level Integrations Page by clicking Connect next to HubSpot CRM:

Note: You can only establish a connection to one type of CRM per account.