What's new? 👀
---
Introduction to Reminders
Later this month you'll notice a new section in the left sidebar navigation that will be home to all of your Reminders. But don't worry, Reminders are not going anywhere!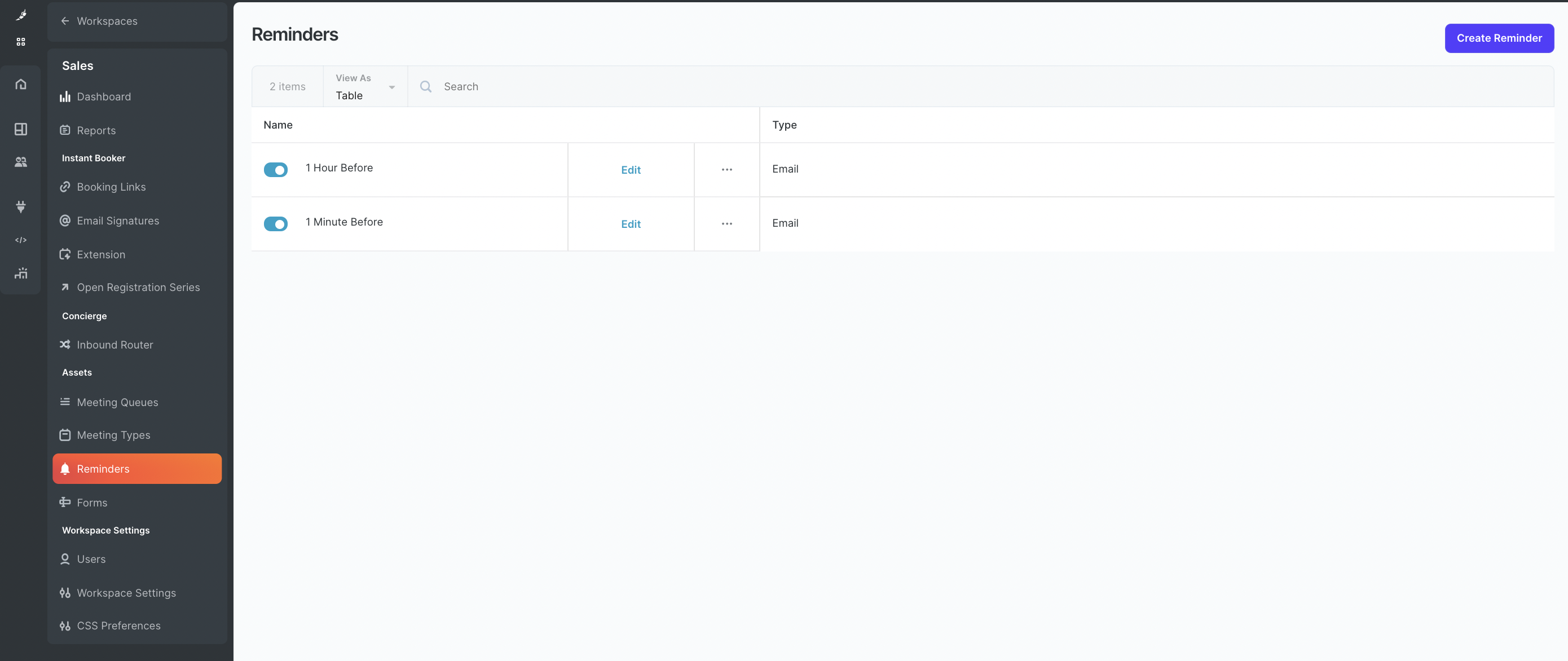 ---
Reminders Walk-through 🚶‍♀️
If you're new to the concept of reminders (sending an email/text to your guests at a designated time before the meeting), you'll have the option to create them for your team here: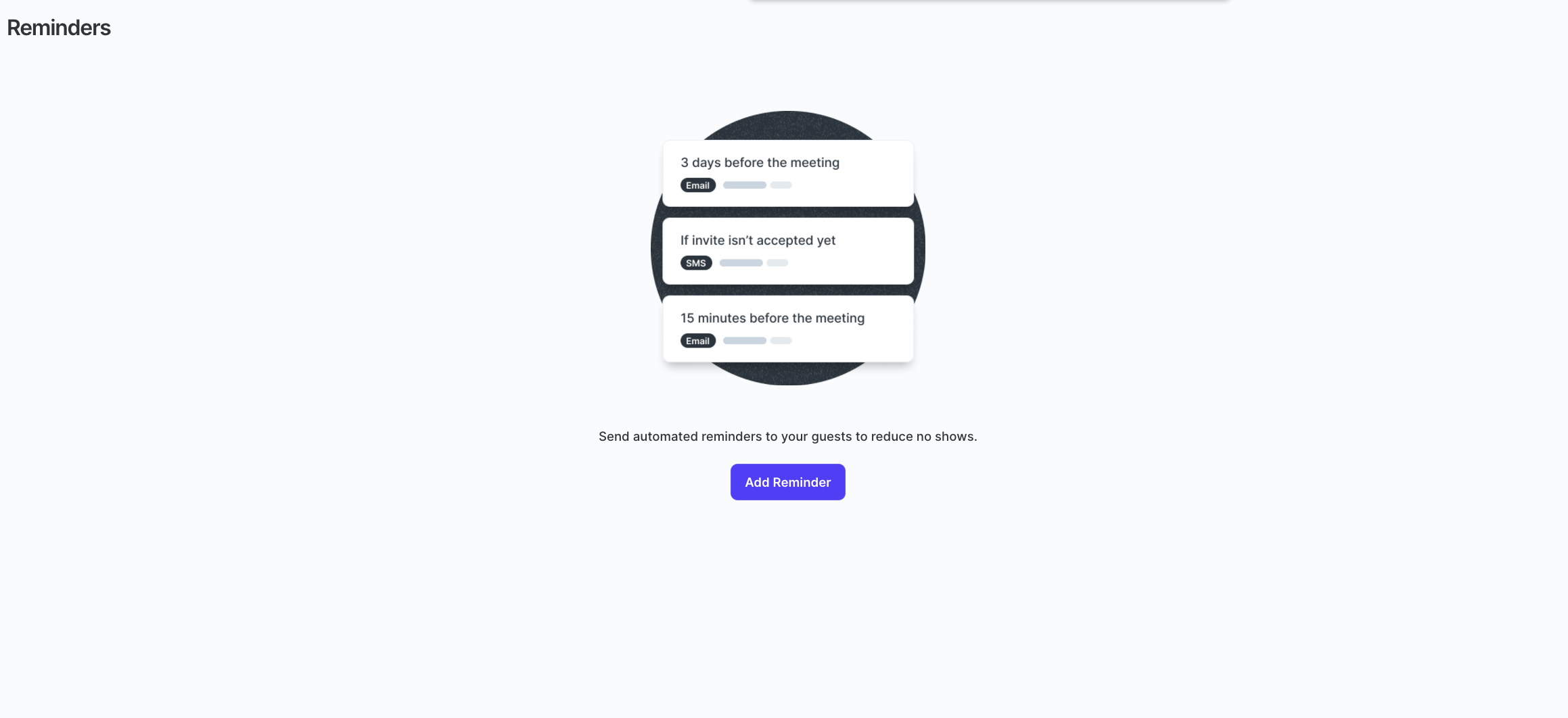 You can start from scratch or choose from a pre-existing template (which you can modify in the builder):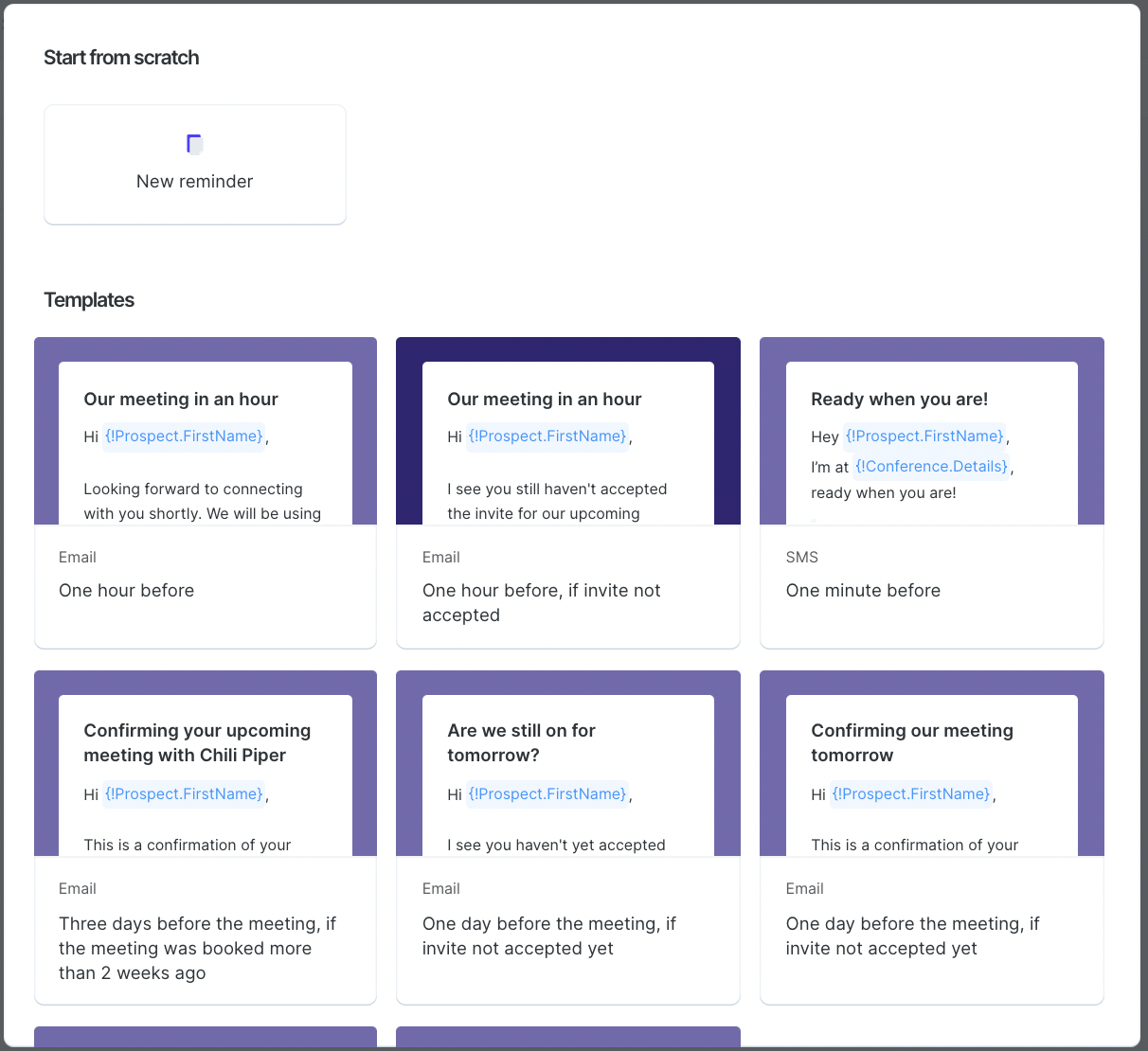 Name your Reminder, this label will be for your reference only: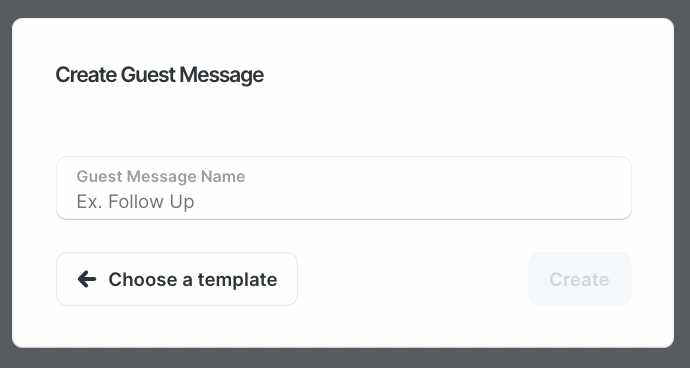 Within the builder, you can choose the meeting types that trigger your message: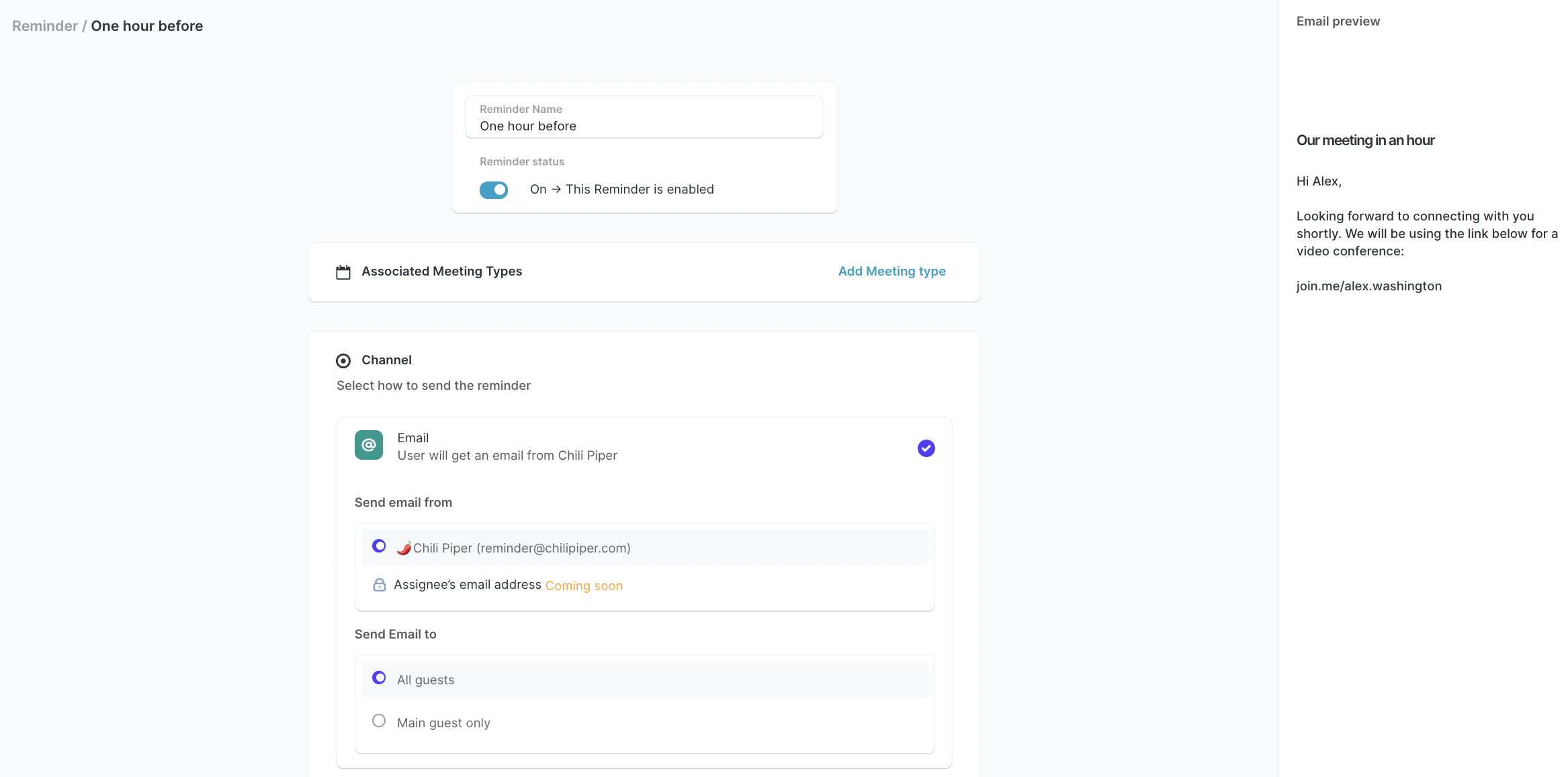 Reminders Channels
You can send your Reminder via one of two channels:
Email
These will still come from reminder@chilipiper.com but soon you will have the option to have them sent personally from the assignee's email address!
SMS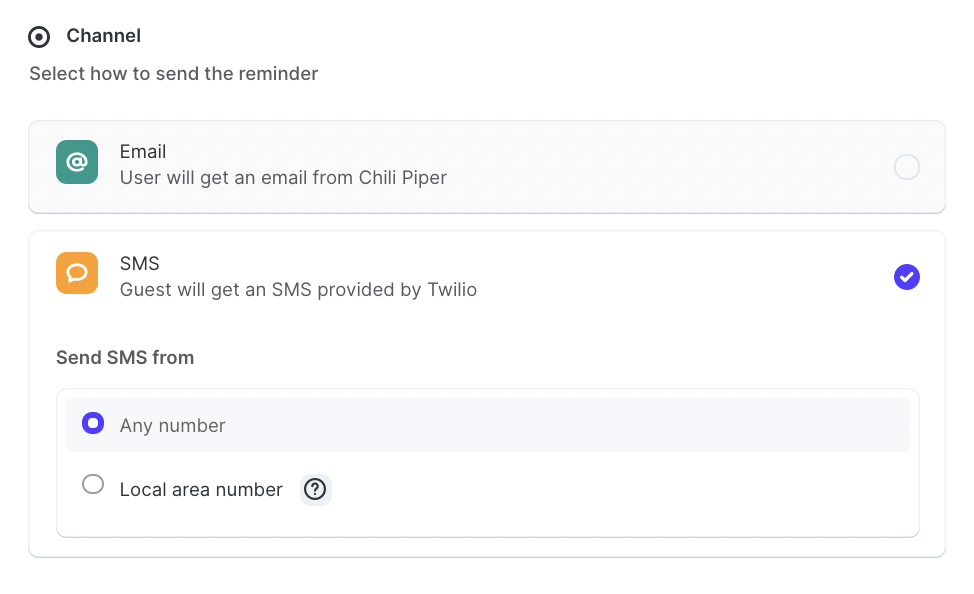 A Twilio connection is required here before you can send SMS Reminder.
New feature alert 🚨
Previously, messages were sent from a generic number determined by Twilio. You now have the option to enable local-presence when these texts are sent out (available for specific countries only).
Trigger Options
Choose the trigger for this Reminder:

Then the time delay associated with it:

That's it!
You can see a preview of your Reminder in the right-hand slider: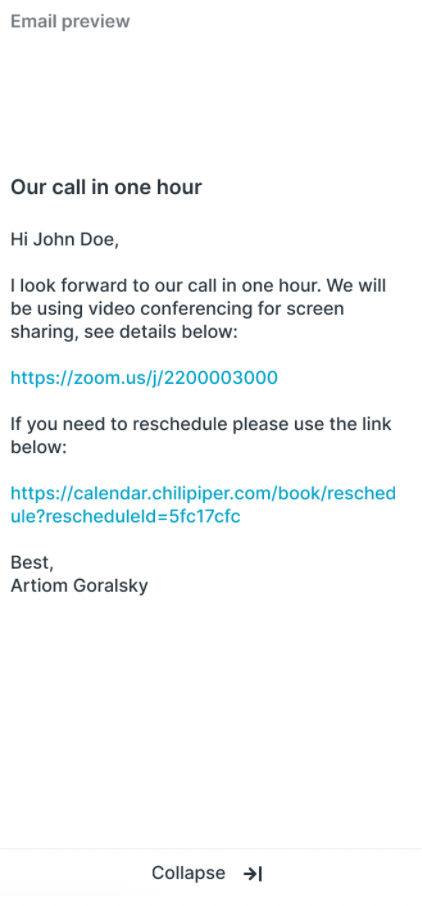 Lastly, make sure your Reminder is On once you're ready to activate it!

Sunset of Reminder Settings
We cleaned up the triggers, you'll know be able to choose from two of our most commonly-used settings:
Before a meeting
Before a meeting: Invite not accepted yet
Reminders will not include old settings such as:
Send at a specific time
Send only if meeting starts at a specific time
Send only if meeting is held on [day]
Send only if between meeting start time and meeting booked time more than...
Do not send if prospect the prospect has declined the meeting (this will be enabled by default)