The first step in getting your account set up is logging into Chili Piper. This can also be beneficial if you are running into calendar connection problems, want to login to a new device, or want to refresh your login session.
Upon logging in, you will be presented with 4 potential login options: HubSpot, Salesforce, Google, or Office.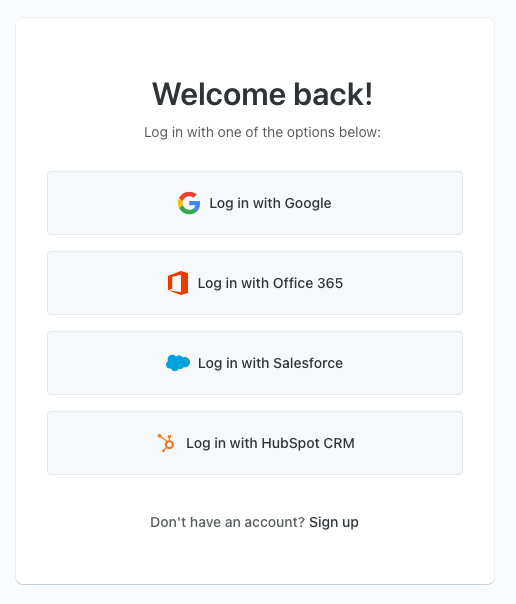 To login to Chili Piper, please click this link.
Note: If you are an Office 365 user wanting to either login or connection your calendar, and your Azure admin has a consent screen enabled, use this link to login instead. This will only show the Office option.