You can now track your meetings by using Chili Piper's UTM Tracking feature!
Setup
This is done via each Meeting Type. When editing a Meeting Type, click the UTM Tracking option and set the appropriate UTMs. Don't forget to toggle "Enable UTM Parameters" to enable it for that specific Meeting Type.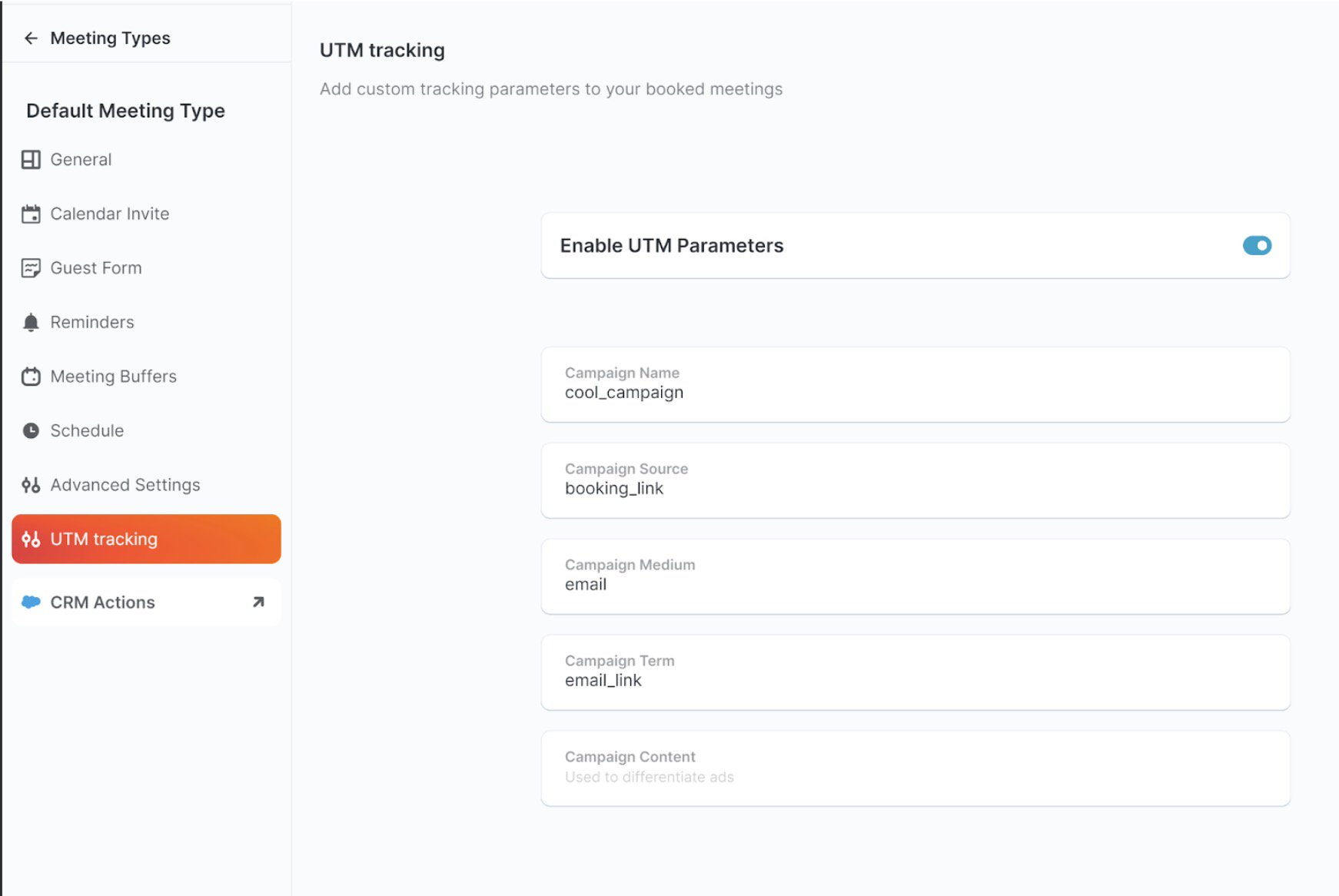 Tracking
Once a meeting is booked, the parameters you chose in the Meeting Type can be tracked in the Dashboard, and you can apply custom filters for easier viewing / sorting.

These parameters can then also be recorded in Salesforce on the Lead or Contact objects.
In order to track the parameters in Salesforce you edit this within the Workspace's CRM Actions. Select "UTM Tracking Actions" and define which Salesforce field should be mapped to which UTM parameter.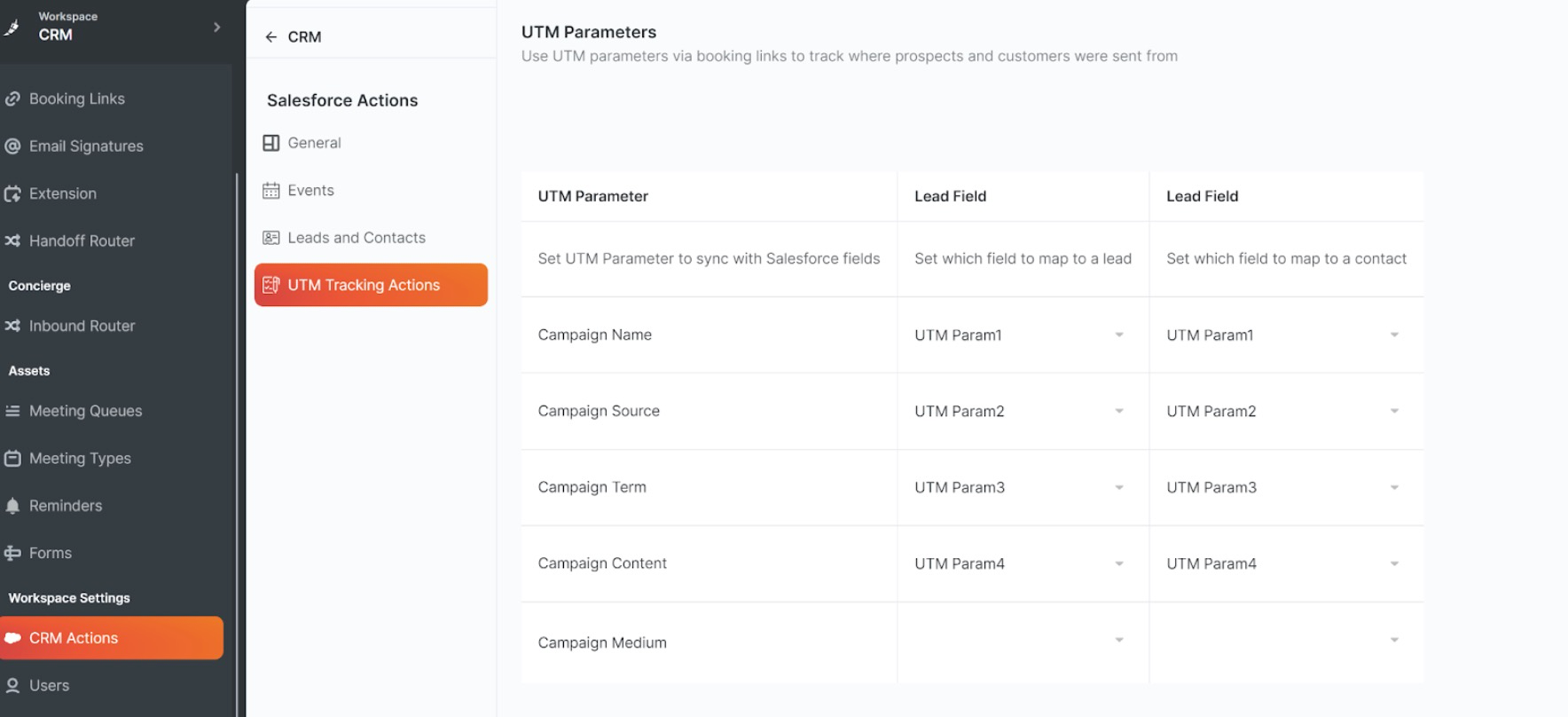 Once done, we will automatically record these to SFDC when meetings are booked using those parameters.