Welcome to Instant Booker 3.0! 🤩
The core functionality of the Instant Booker 3.0 is the same as you know and love from our previous UI, with a few important layout changes and plenty of improvements under the hood.
Let's take a closer look!
---
Workspace grouping based on type
Both on the Intermediary screen and within the calendar view, your available workspaces are grouped by type: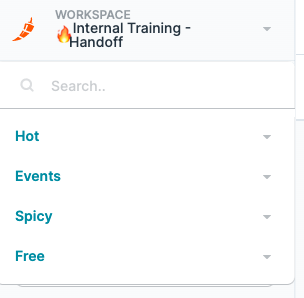 This allows for quickly selecting the proper type of workspace within your workflow and will benefit teams with plenty of different departments utilizing Chili Piper.
---
Handoff vs My Calendar
These have always been two unique sections of the Instant Booker, but now we've added a better distinction between your own personal calendar or a Handoff Router when you're booking on behalf of others.
To access your own personal calendar, click your name in the top left. To access the Handoff, simply pick a queue and select a different rep from that list.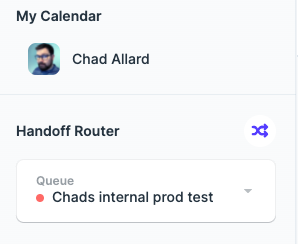 ---
Availability For All
Availability for all will now immediately drill down into the first rep available within a slot you choose. This allows you to see specific times within that rep's calendar that they are available.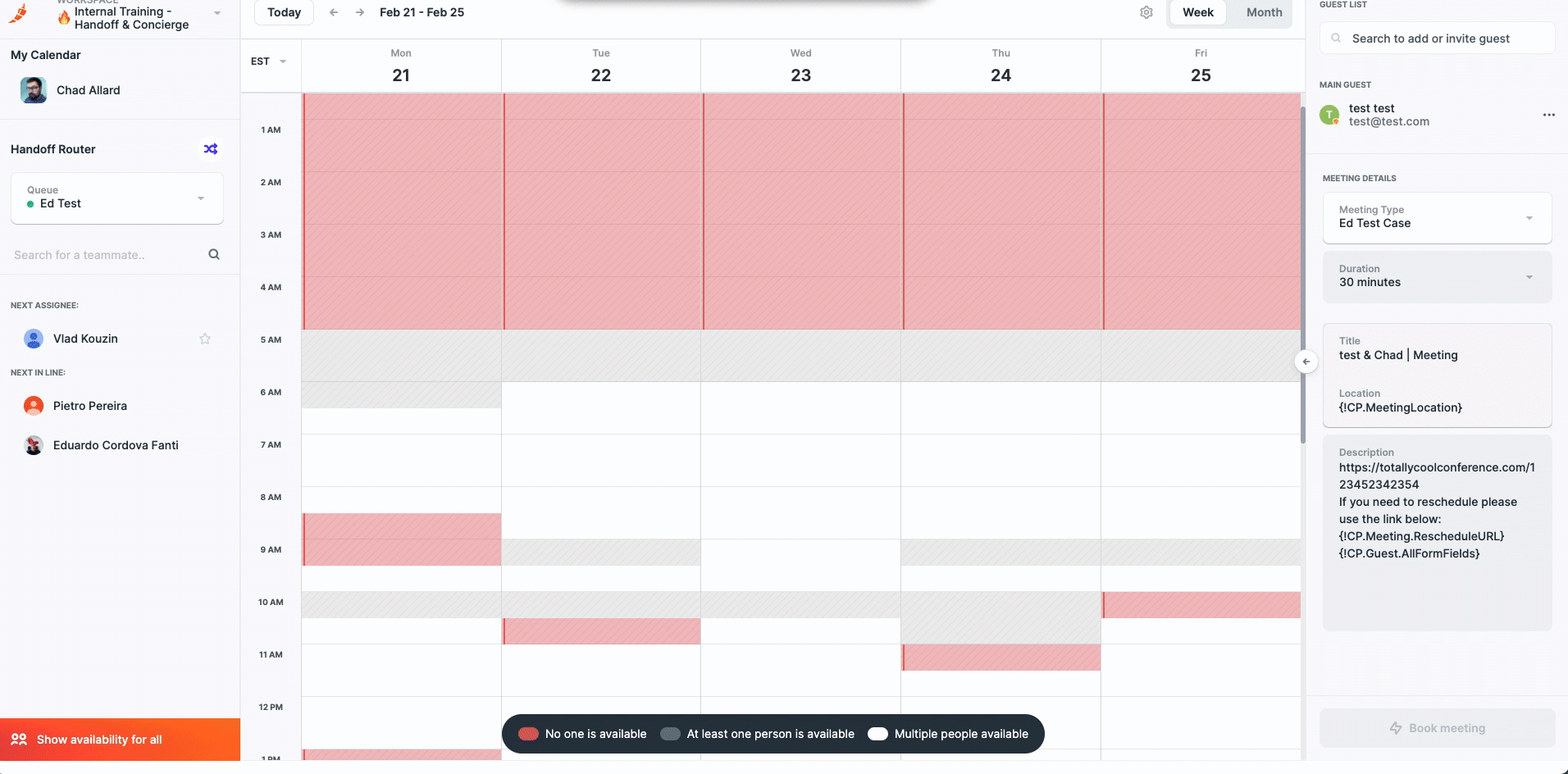 We have deprecated the ability to select multiple suggested times within your email composer when viewing "availability for all". We want to ensure that all booked meetings are proposed for the same rep so that we can accurately create these calendar Events.
---
Calendar Colors
Blue: The calendar you are looking at (assignee or personal)
Yellow: Availability of added guest or Booker
Red: Slot cannot be booked (no availability or meeting cap reached)
Grey: Slot is available to some reps in the queue
White: Slot is available to all reps in the queue
---
Turn on/off Weekend Availability
Since most of us don't work weekends (sorry weekend warriors!), we have disabled the weekend days by default to utilize more screen real estate.
However, you can toggle weekends on if you need to book during these days of the week: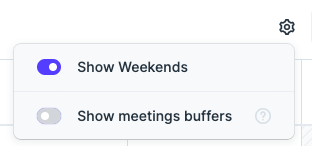 ---
Visible Meeting Buffers
Within the Instant Booker settings gear, you can also enable visible meeting buffers. With this enabled, when you click a slot, the proposed meeting buffers will be displayed in orange respective to the Meeting Type's settings.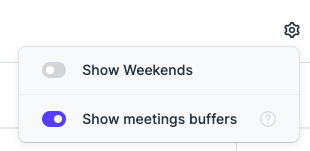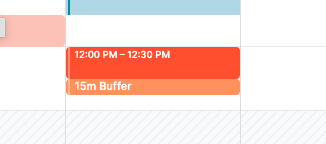 Meeting Types without buffers enabled will not have this option available.
---
Expandable UI panels
I hate being confined to typing in a little text box. I'm sure you do too! Now, you can expand the entire right-hand panel to provide more room to type custom text for your meeting.
You can also click on the quick arrow button to expand or contract the area in one click.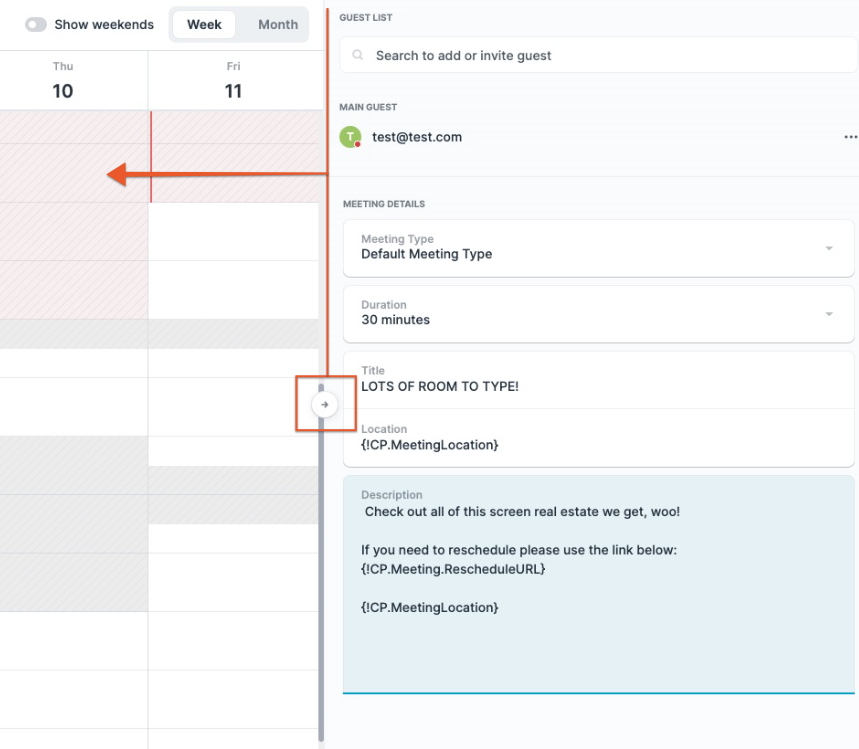 ---
Easier controls for marking guests optional
Want to include someone as optional, or remove them from the invite entirely? Rather than doing so with multiple clicks to an icon, we've provided a new menu to easily select the action you want to take for each additional guest: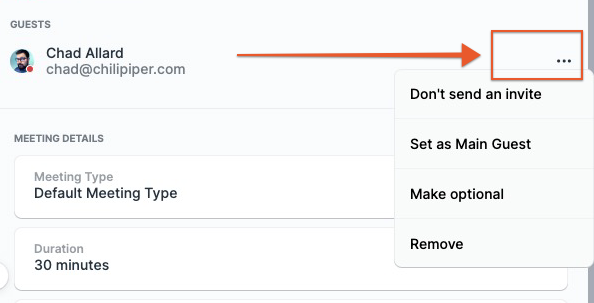 ---
And more!
We've added a lot of other improvements not listed here and have lots more to come as well!
Like what you see? Have some feedback or suggestions about this new look? Let our product team know your thoughts by adding a message on our Feedback Page.